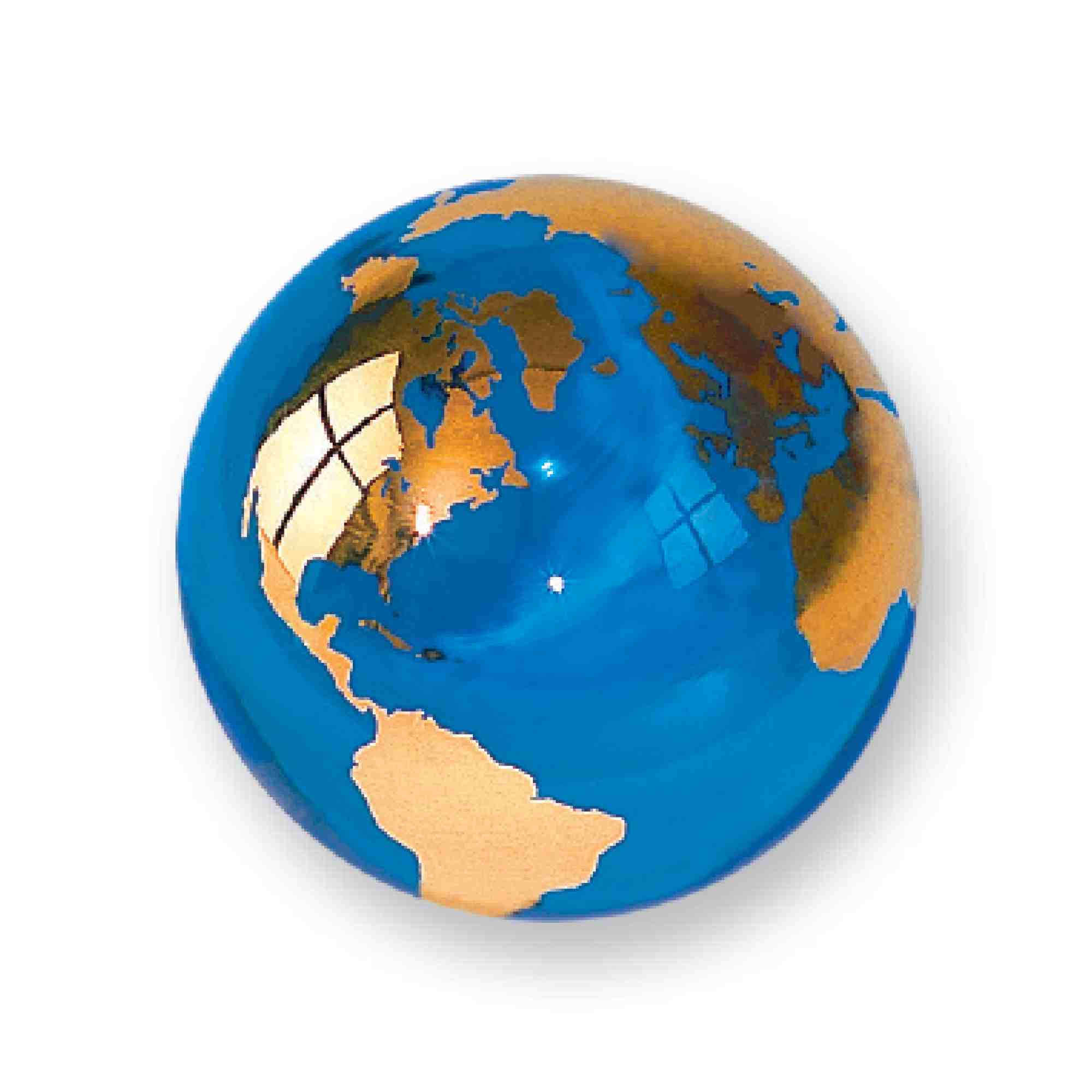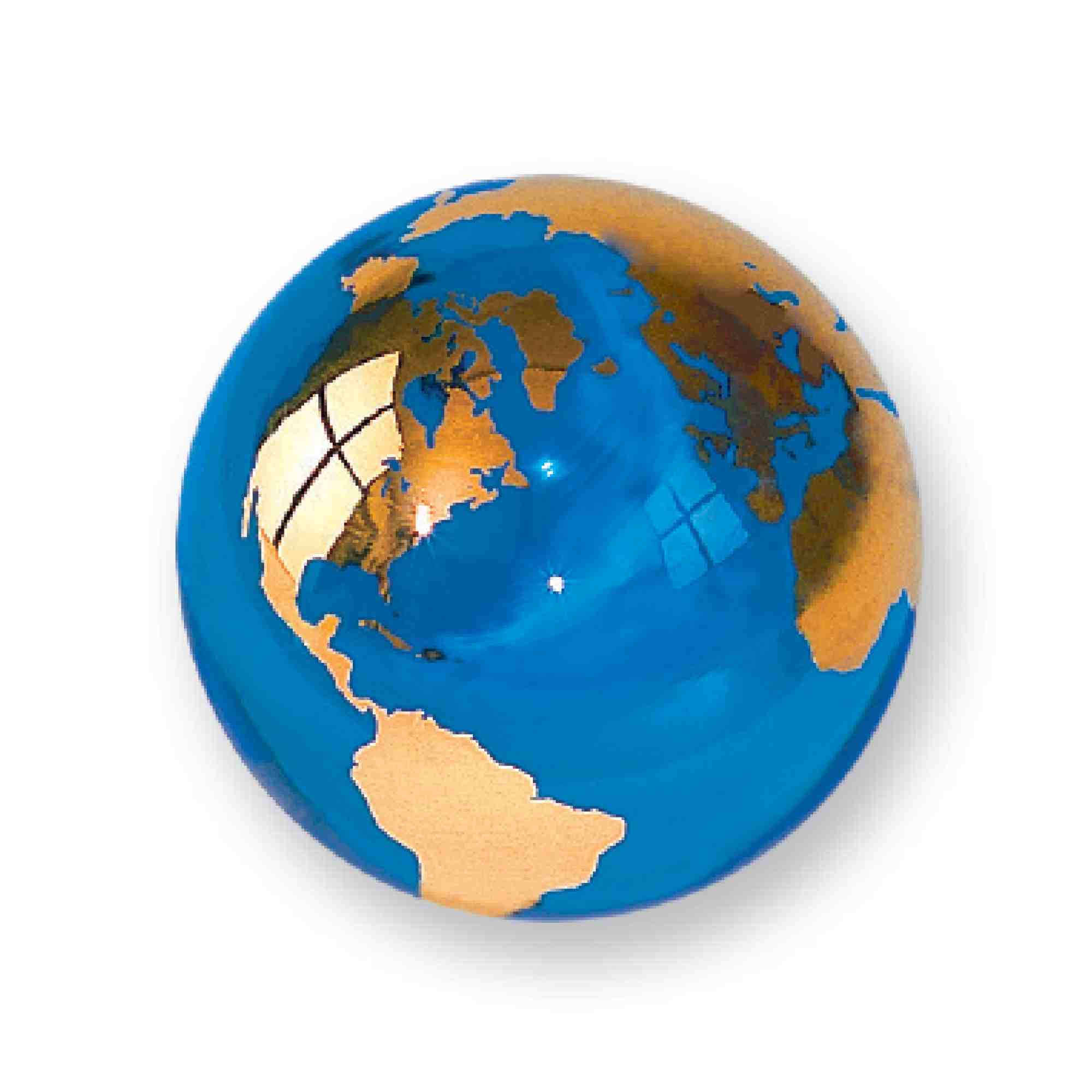 1/2" Golden Earth Marble
$9.95
FREE shipping on all orders!
Click Images To Enlarge
About The Product:
The real world is brightly reflected in the gold continents on this small, 1/2" World. The combination of the deep blue in the oceans provides an aesthetic that will fit perfectly in a marble collection or on its own. The perfect small gift for any worldly enthusiast, this golden Earth is the smallest in our collection.
1/2" (14mm) diameter Earth marble

22 karat gold continents with blue oceans

Warning - small celestial bodies, choking hazard
The geographic art is expertly kiln fired at over 1000 degrees, creating a masterpiece that will last a lifetime! 
A portion of the proceeds goes to support environmental organizations and inspire world peace.
This website is brand new! Please leave this product a review.