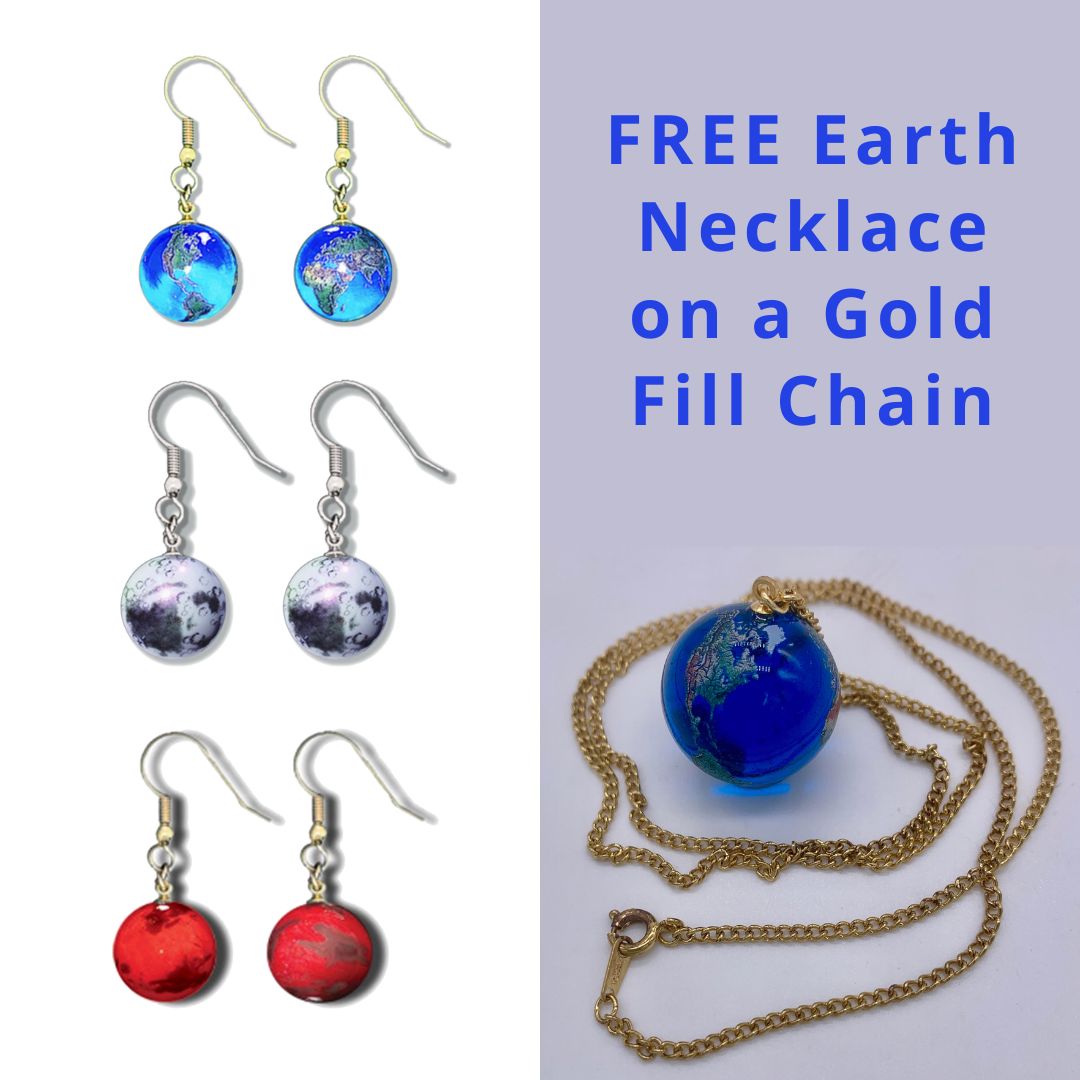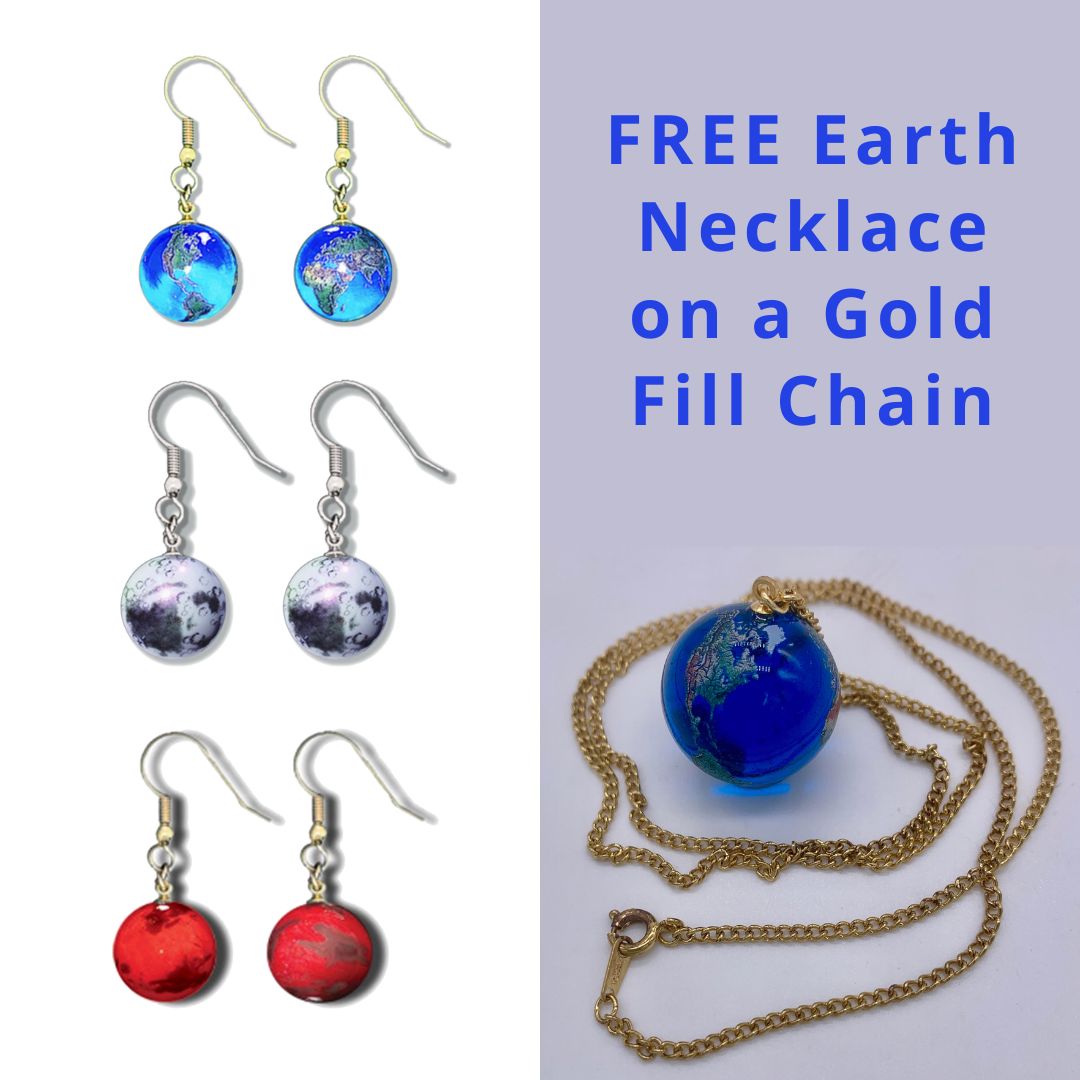 Celestial Jewelry Bundle + FREE Gold Fill Chain Necklace
$54.00
FREE shipping on all orders!
Click Images To Enlarge And Select Language
About The Product:
If you love earrings, planets, and space... that means this Celestial Earring Bundle is perfect for you.
Can you think of a better way to show your love of Earth, the Moon, and Mars, than to adorn yourself or a loved one with these beautiful earrings? 
Your favorite Earth, Moon, and Mars Goddess friends will love them as gifts. 
Plus, we both know the best compliment to earrings is a FREE 1" Natural Earth Necklace on a Gold Fill Chain!
Amaze all your stellar friends for the holidays!

This bundle includes:
A pair of 1/2" Natural Earth Earrings that will display your love of our beautiful world and accentuate your own beauty as well! These earrings are light and exquisitely detailed without weighing down the ears or appearing bulky.

A pair of 1/2" Moon Earrings that shine like the Moon in the night sky. The geographically accurate craters & mares and silver-fill ear wires will accentuate your features and give you your rightful place among the stars. 

A pair of 1/2" Mars Earrings with detailed mountains, volcanoes, dark canyons, and white ice caps, so you can show off the red planet in all its beauty.
Plus a FREE:
 A 1" Natural Earth Necklace on a Gold Fill Chain you can wear while you embark on your own worldly adventures.
The geographic art is expertly kiln fired at over 1000 degrees, creating an all-glass masterpiece that will last a lifetime! 
A portion of the proceeds goes to support environmental organizations and inspire world peace.
This website is brand new! Please leave this product a review.