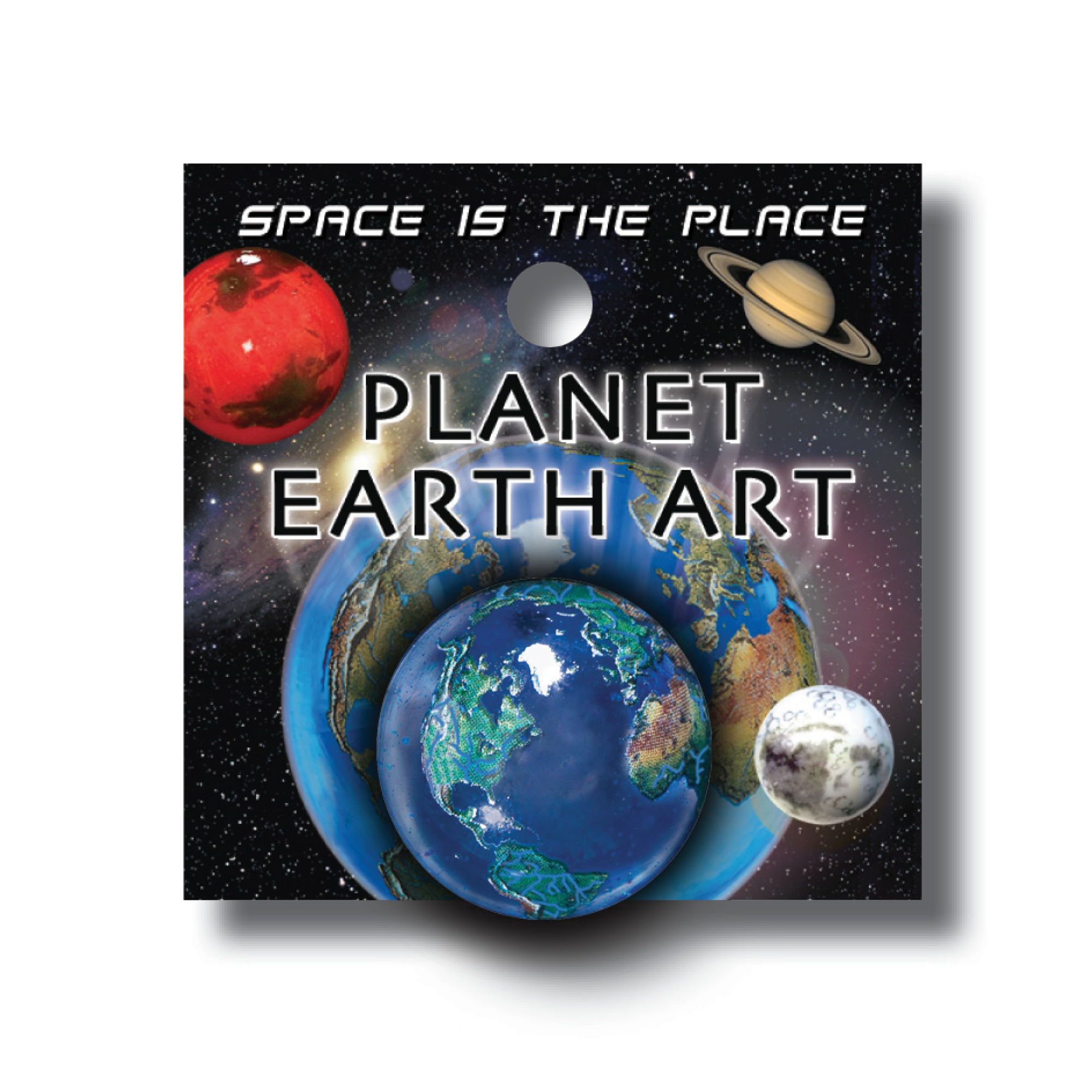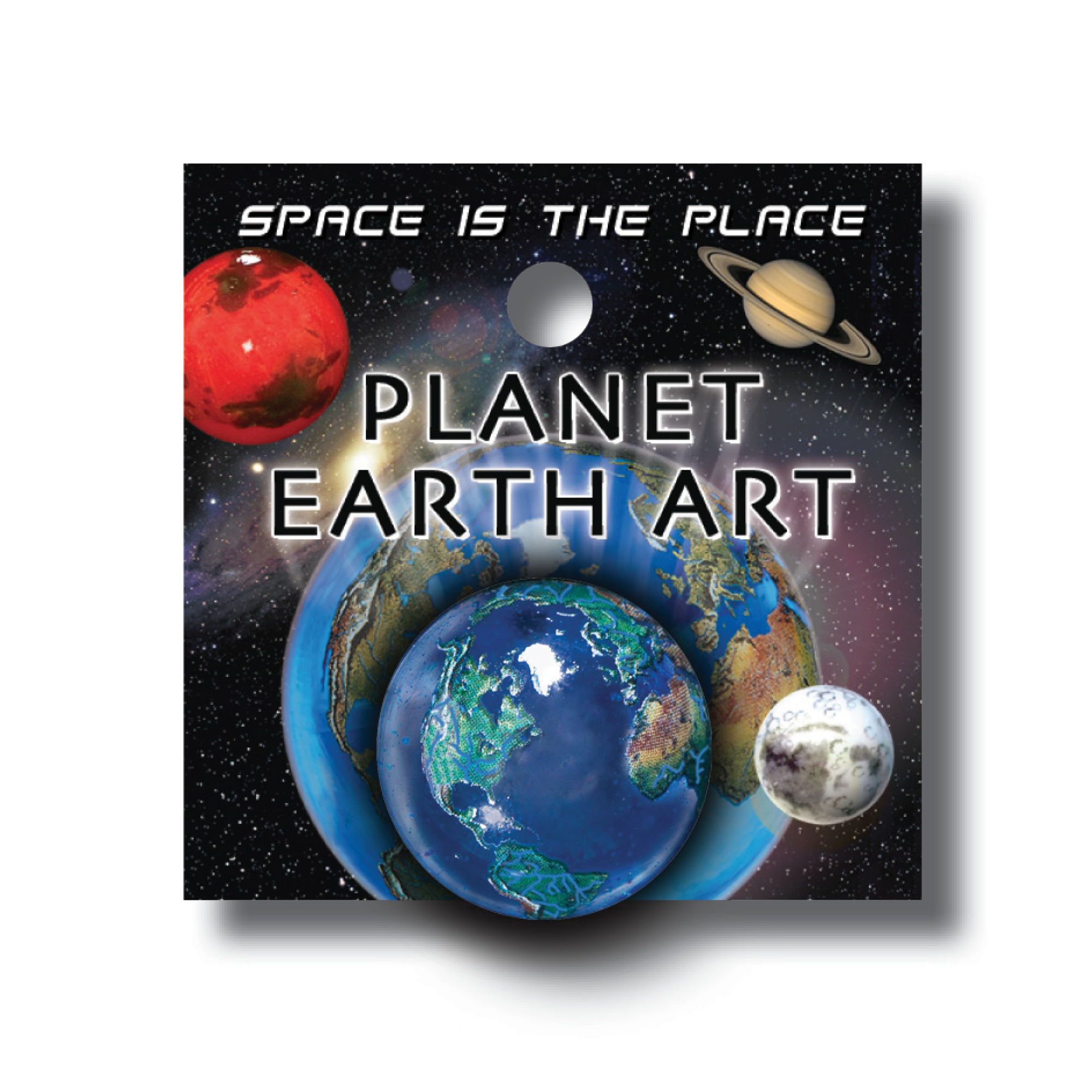 1" Earth Magnet
$9.95
FREE shipping on all orders!
Click Images To Enlarge
About The Product:
Experience the magnetic fields of the Earth as this natural Earth magnet sticks to your fridge or many other metal objects!
The translucent blue marble is expertly decorated with the whole World in stunning color. The ceramic glass glaze continents are fired onto the marble by hand. Explore this exquisitely accurate Globe and discover islands and rivers, lakes, ice-caps, deserts, rainforests, and mountain ranges in amazing detail.

Approx. 1" (22mm) diameter Earth with magnet attached in the Indian Ocean

High-tech super strong neodymium magnet
The geographic art is expertly kiln fired at over 1000 degrees, creating an all-glass masterpiece that will last a lifetime! 
A portion of the proceeds goes to support environmental organizations and inspire world peace.
This website is brand new! Please leave this product a review.