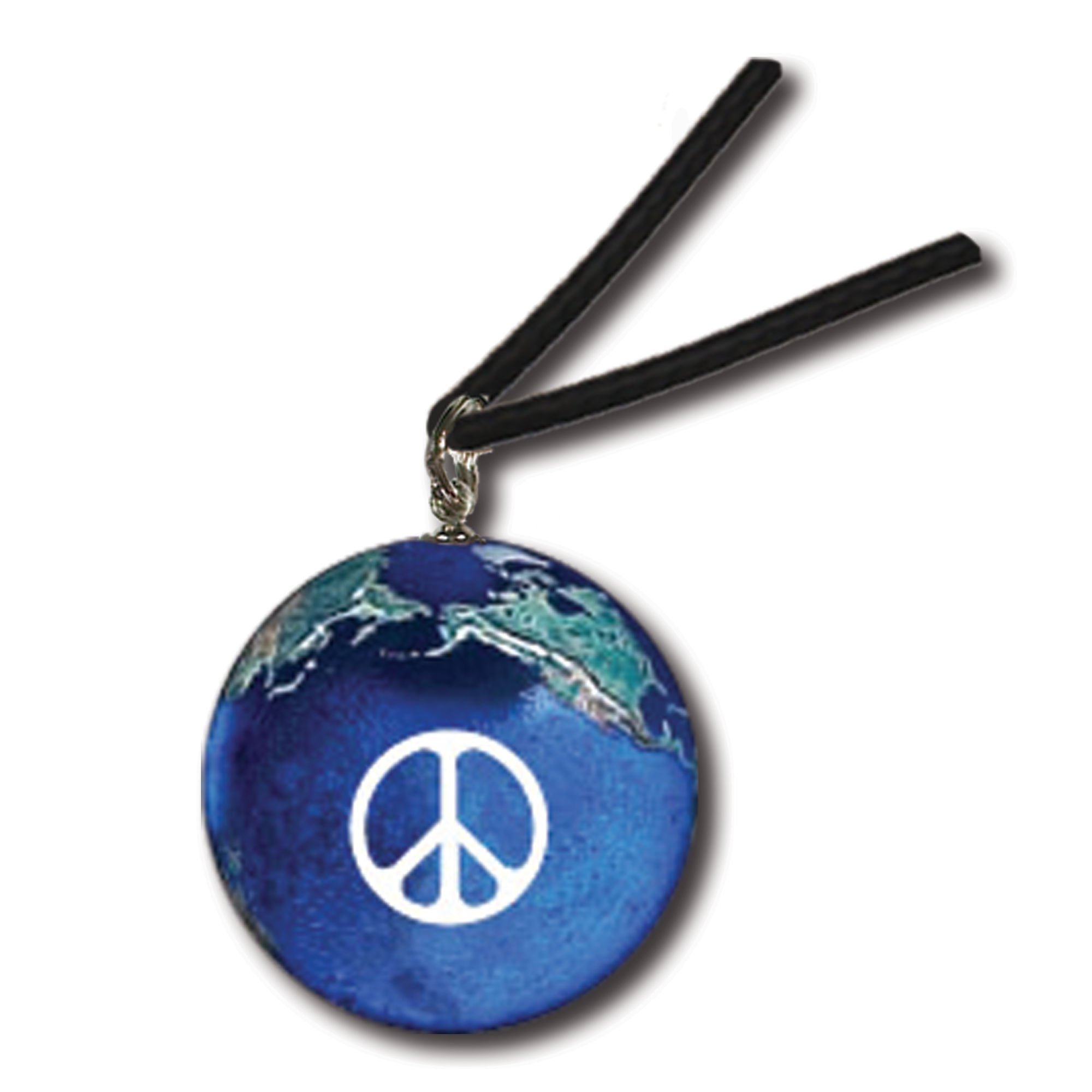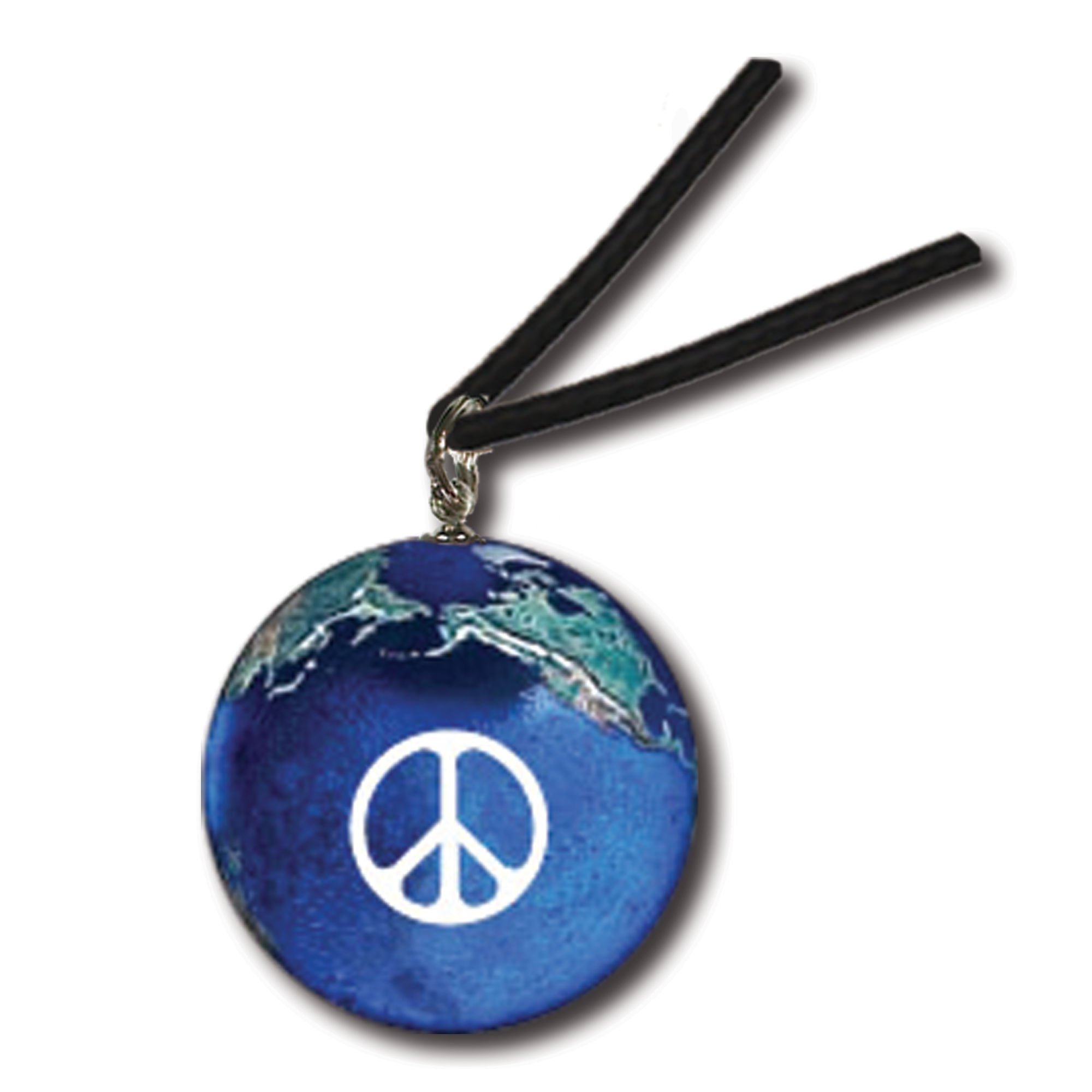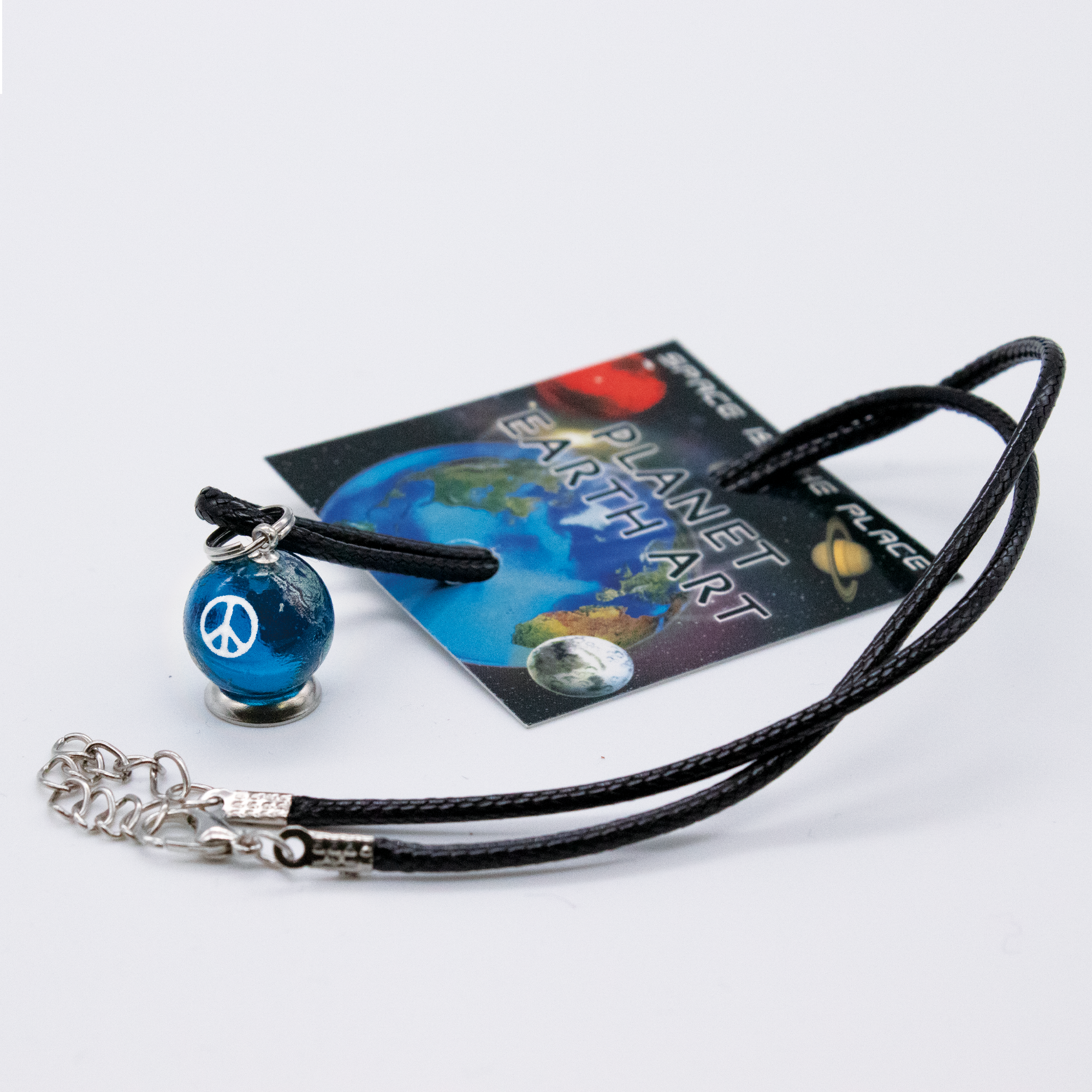 1" Peace Sign On A Natural Earth Necklace - Waxed Cotton Cord
$13.95
FREE shipping on all orders!
Click Images To Enlarge
About The Product:
If you want to help spread Peace in your own life and for the whole World, this is the perfect necklace for you. The beautiful natural Earth continents are accompanied by the international symbol for Peace, visible in the Pacific Ocean. We created our signature Peace collection to inspire caring for the world by giving beautiful gifts that express love, build global awareness and communicate peace. Imagine peace on Earth, and help us create the reality of peace on Earth, together. 
1" (22mm) natural Earth with Peace Sign

Geographically accurate, showing more than 50 rivers, beautiful full-color forests, ice caps, deserts, and shadow relief mountain ranges in amazing detail.




18" black waxed cotton cord with zinc alloy extension chain & lobster claw, no lead or nickel
The geographic art is expertly kiln fired at over 1000 degrees, creating an all-glass masterpiece that will last a lifetime! 
A portion of the proceeds goes to support environmental organizations and inspire world peace.
This website is brand new! Please leave this product a review.