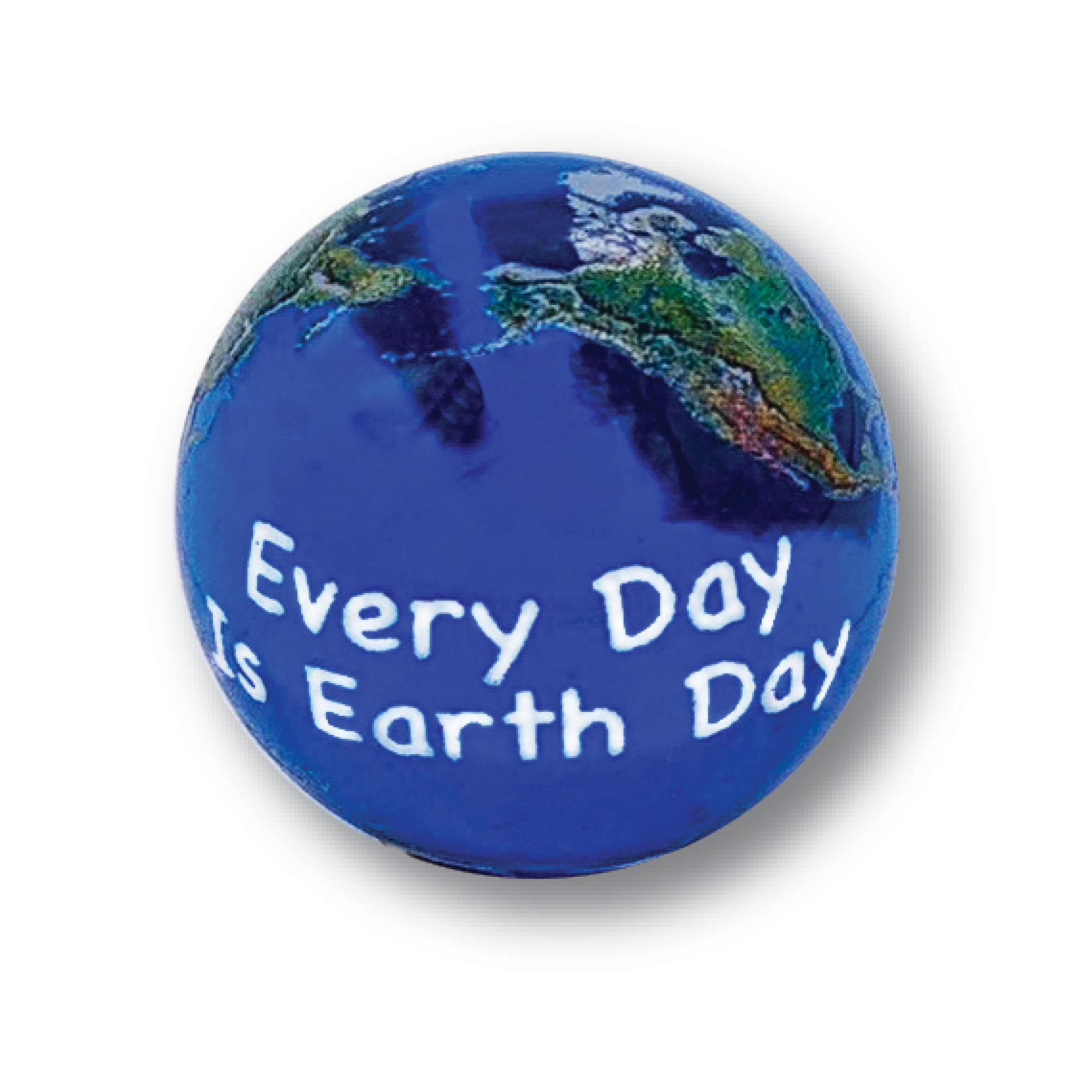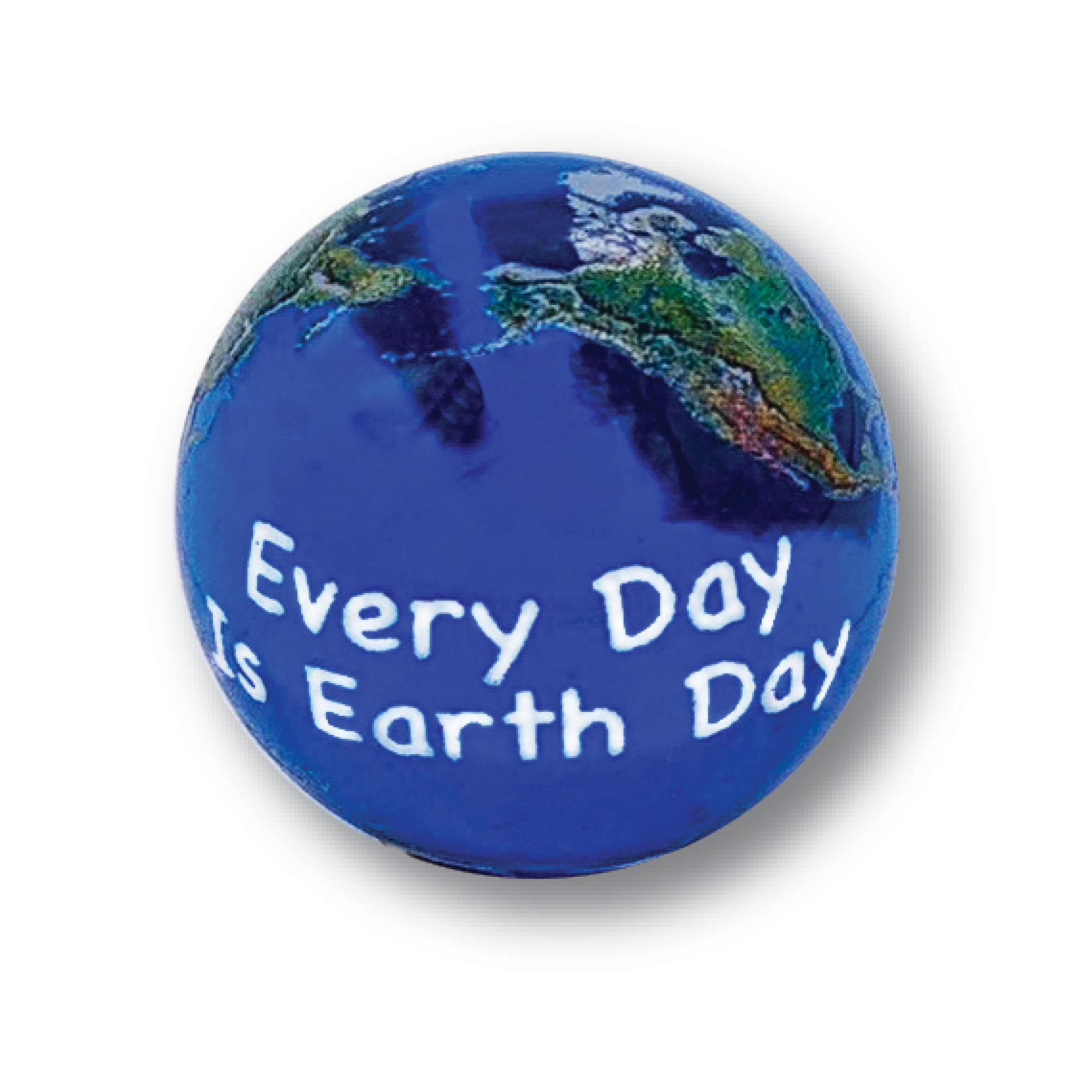 1" Natural Earth Day Marble, 3 In A Pouch
$18.95
FREE shipping on all orders!
Click Images To Enlarge
About The Product:
These natural Earth Day marbles are a beautiful reminder that "Every Day Is Earth Day." This has been one of our guiding principles for decades as a company and as individuals. Chances are it has been for you too! We want to say thank you for all your care of the World, since we need as many people like you as possible. The Earth, with all the plants, animals, and beautiful nature will not be saved in one day, but it really does take little actions from people just like you to make a difference. Whether you want a reminder for yourself or a gift for a fellow caregiver, this Earth Day marble will always be there, a remembrance that "Every Day Is Earth Day."
Approx. 1" (22mm) natural Earth marble 

Pack of 3 in a drawstring pouch

Geographically accurate, showing more than 50 rivers, beautiful full-color forests, ice caps, deserts, and shadow relief mountain ranges in amazing detail



Words with white letters in the Pacific Ocean that say "Every Day Is Earth Day"

Includes drawstring pouch and 3 stainless steel display stands
The geographic art is expertly kiln fired at over 1000 degrees, creating an all-glass masterpiece that will last a lifetime! 
A portion of the proceeds goes to support environmental organizations and inspire world peace.
This website is brand new! Please leave this product a review.