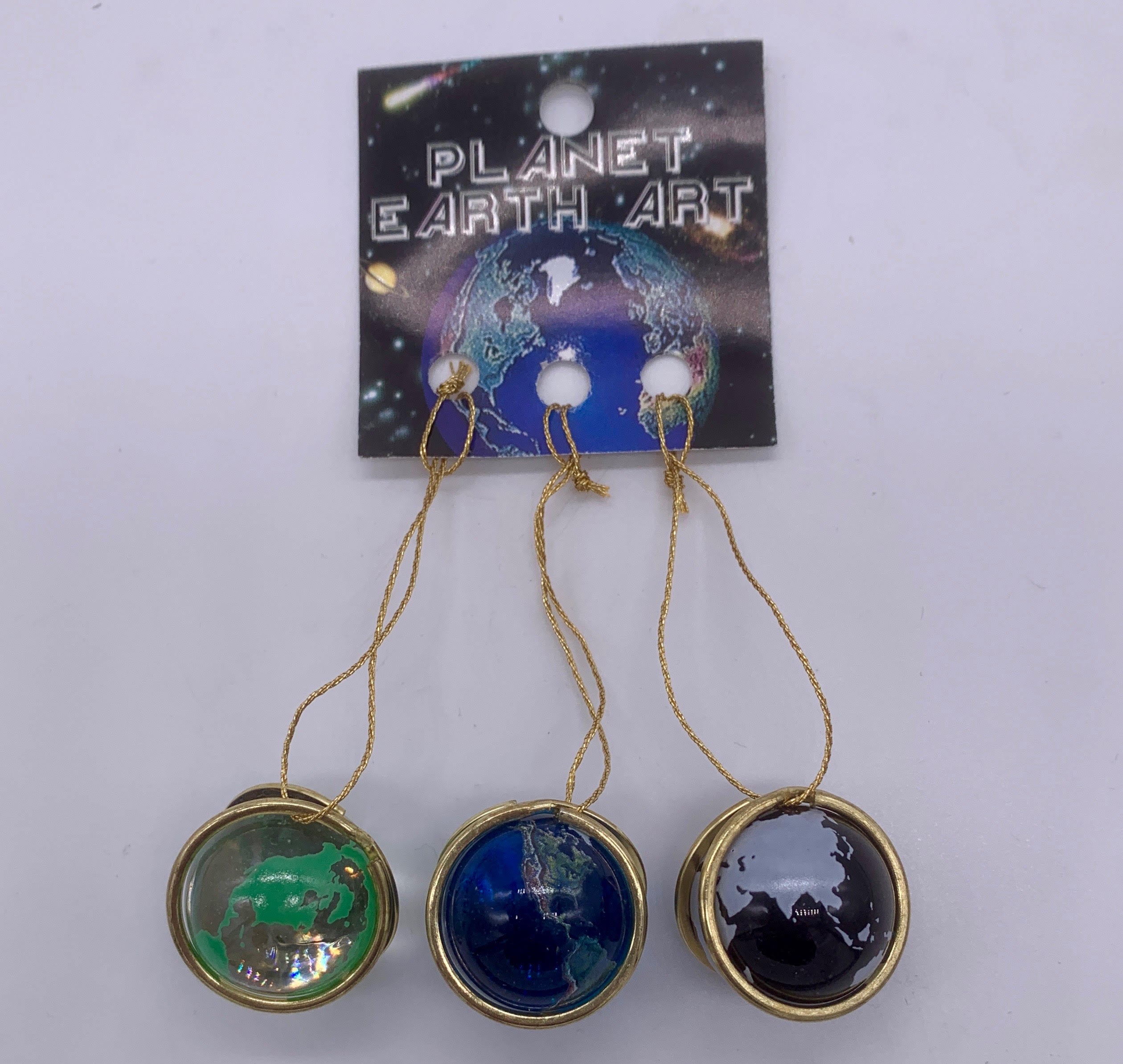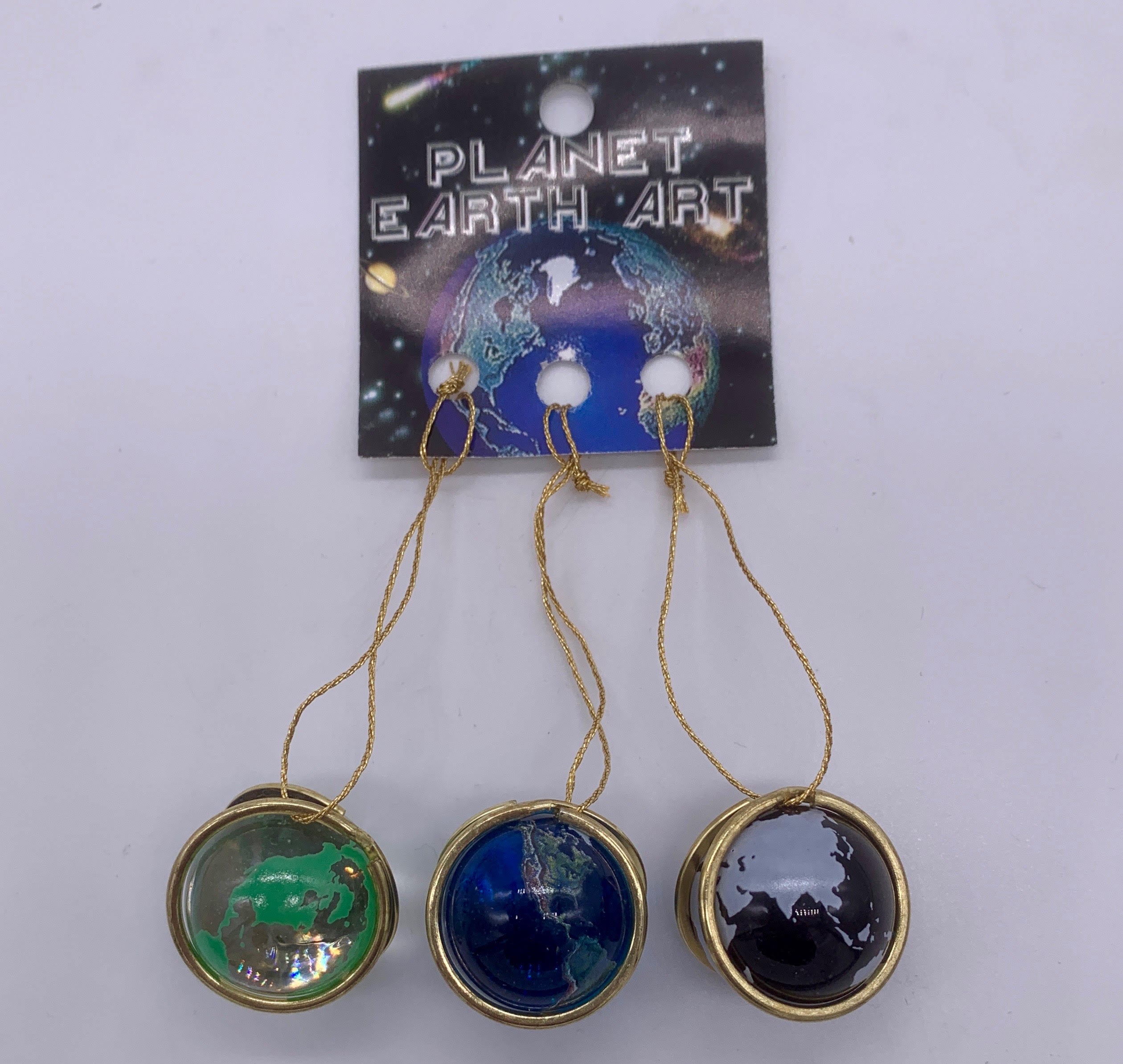 1" Vintage Ornamarbles - Set Of 3
$9.95
FREE shipping on all orders!
Click Images To Enlarge And Select Language
About The Product:
What's better than an ornament? An Ornamarble!
Celebrate the holiday season with a set of "Vintage" Ornamarbles. The 3" gold thread loops make a perfect addition to your Christmas tree, window, or home decor. The 1" Earth marbles come in 3 colors, natural, purple, and clear.
3 x 1" (22mm) Earth marbles

3" gold thread loops

1" Natural Earth is g

eographically accurate, showing more than 50 rivers, beautiful full-color forests, ice caps, deserts, and shadow relief mountain ranges in amazing detail
The art is expertly kiln fired at over 1000 degrees, creating an all-glass masterpiece that will last a lifetime! 
A portion of the proceeds goes to support environmental organizations and inspire world peace.
This website is brand new! Please leave this product a review.