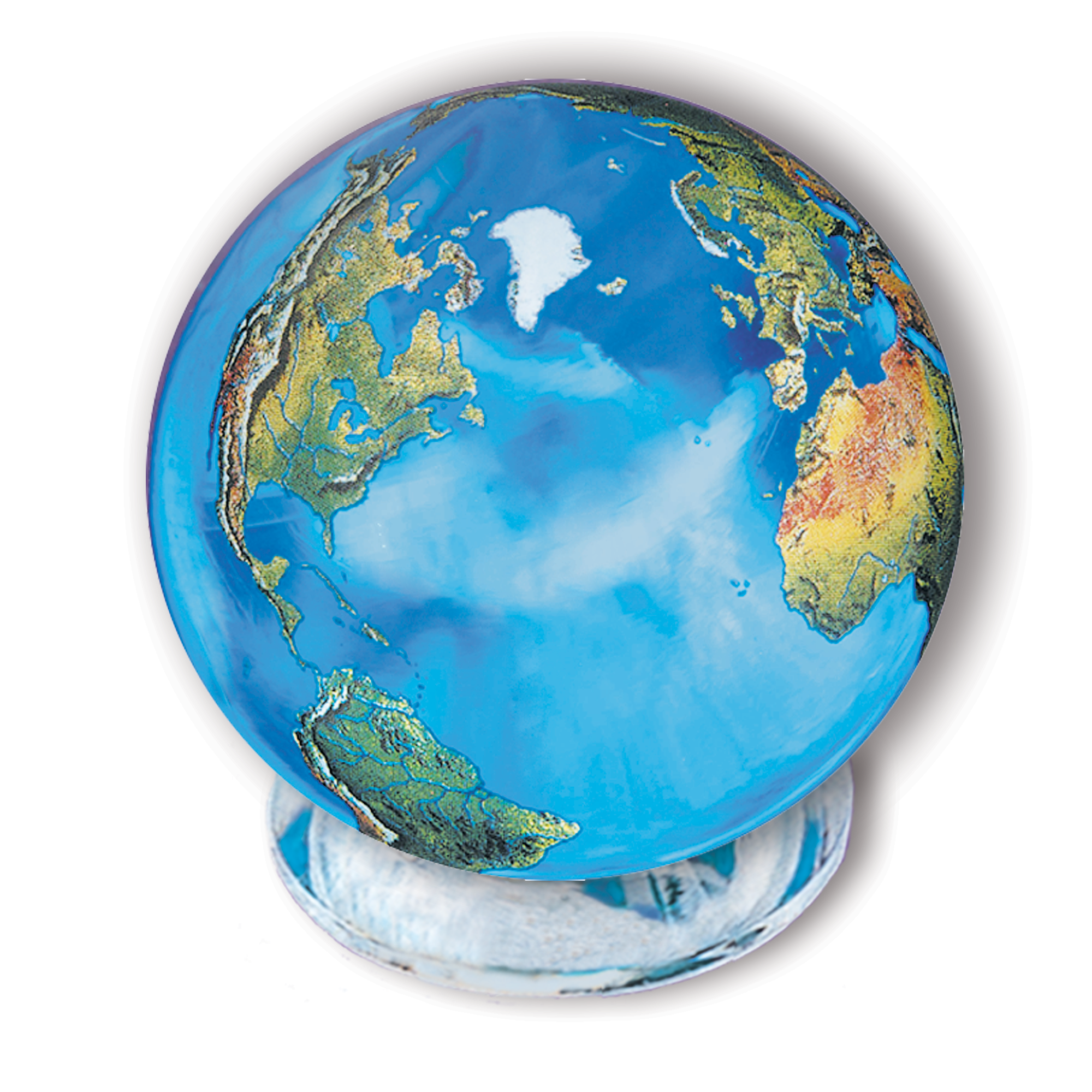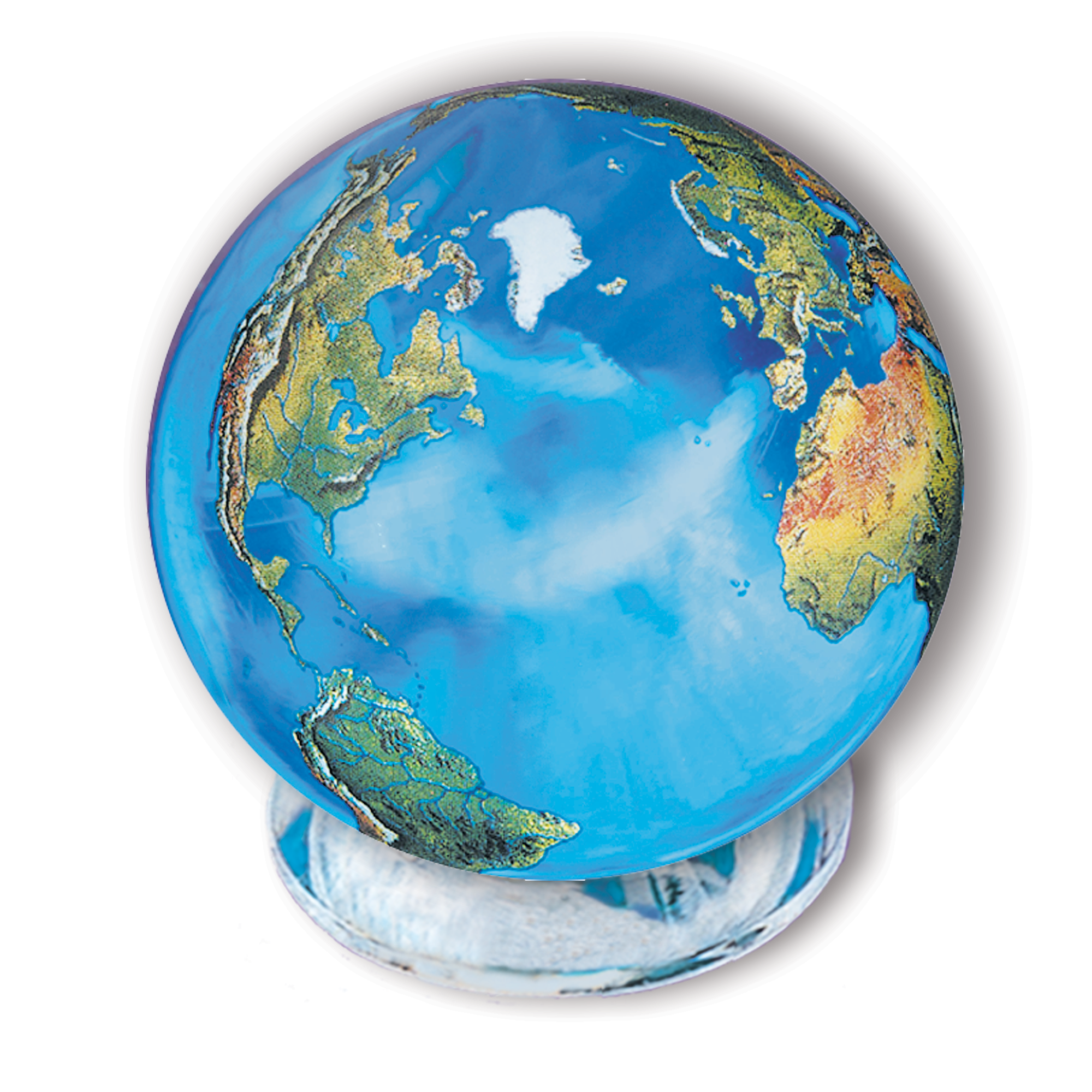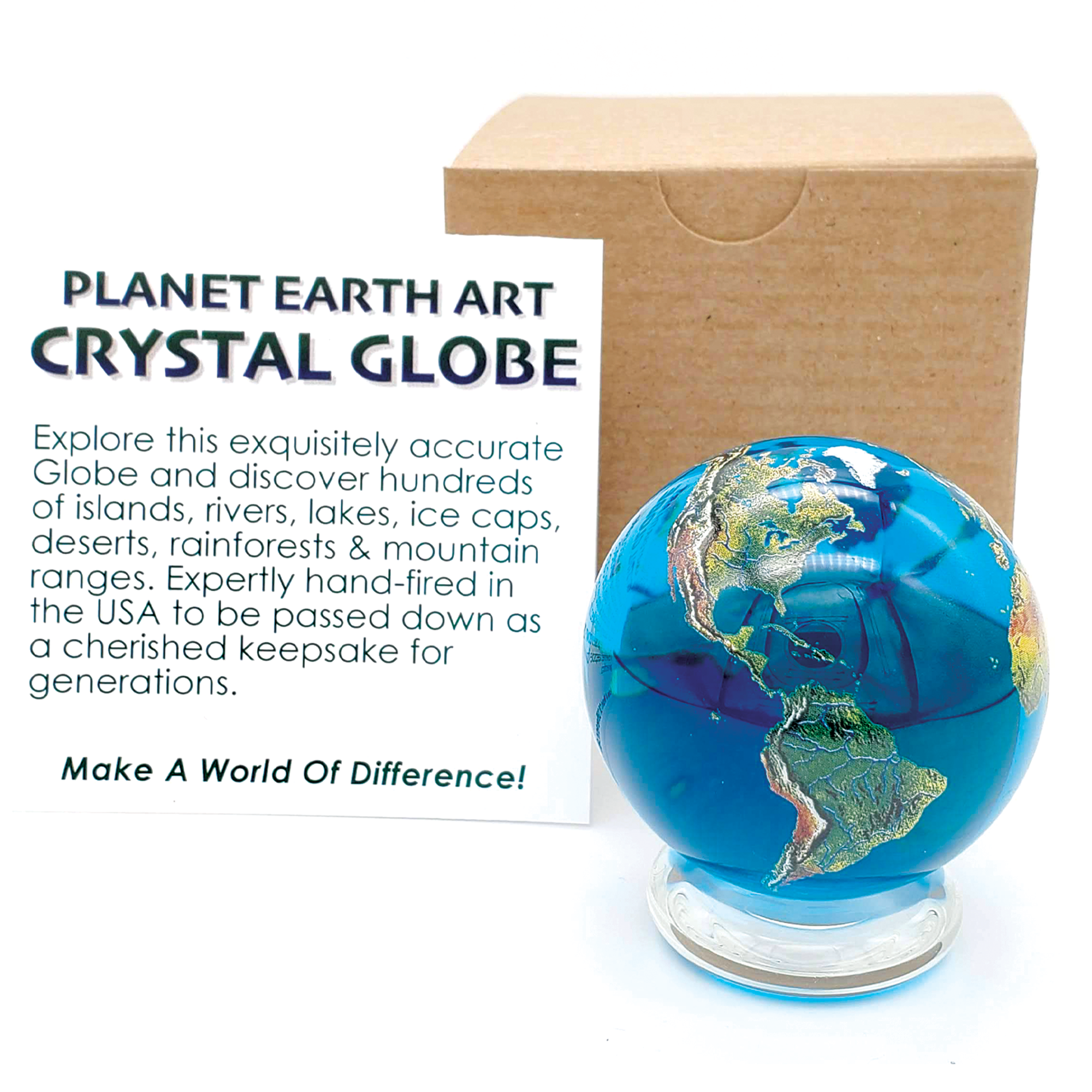 2" Natural Aqua Crystal Earth With Spinning Glass Stand
$70.00
FREE shipping on all orders!
Click Images To Enlarge
About The Product:
Embrace the feeling of standing atop the world as you look at this beautiful 2" natural aqua crystal Earth. Explore this exquisitely accurate Globe and discover islands and rivers, lakes, ice-caps, deserts, rainforests, and mountain ranges. 
This aqua crystal sphere can easily spin on the clear glass stand.
2" (50mm) diameter aqua crystal Earth
Geographically accurate full-color natural Earth continents with more than 50 rivers
Spins on a glass base & gift box included
Comes to you in an attractive gift box.
The geographic art is expertly kiln fired at over 1000 degrees, creating an all-glass masterpiece that will last a lifetime! 
A portion of the proceeds goes to support environmental organizations and inspire world peace.
This website is brand new! Please leave this product a review.