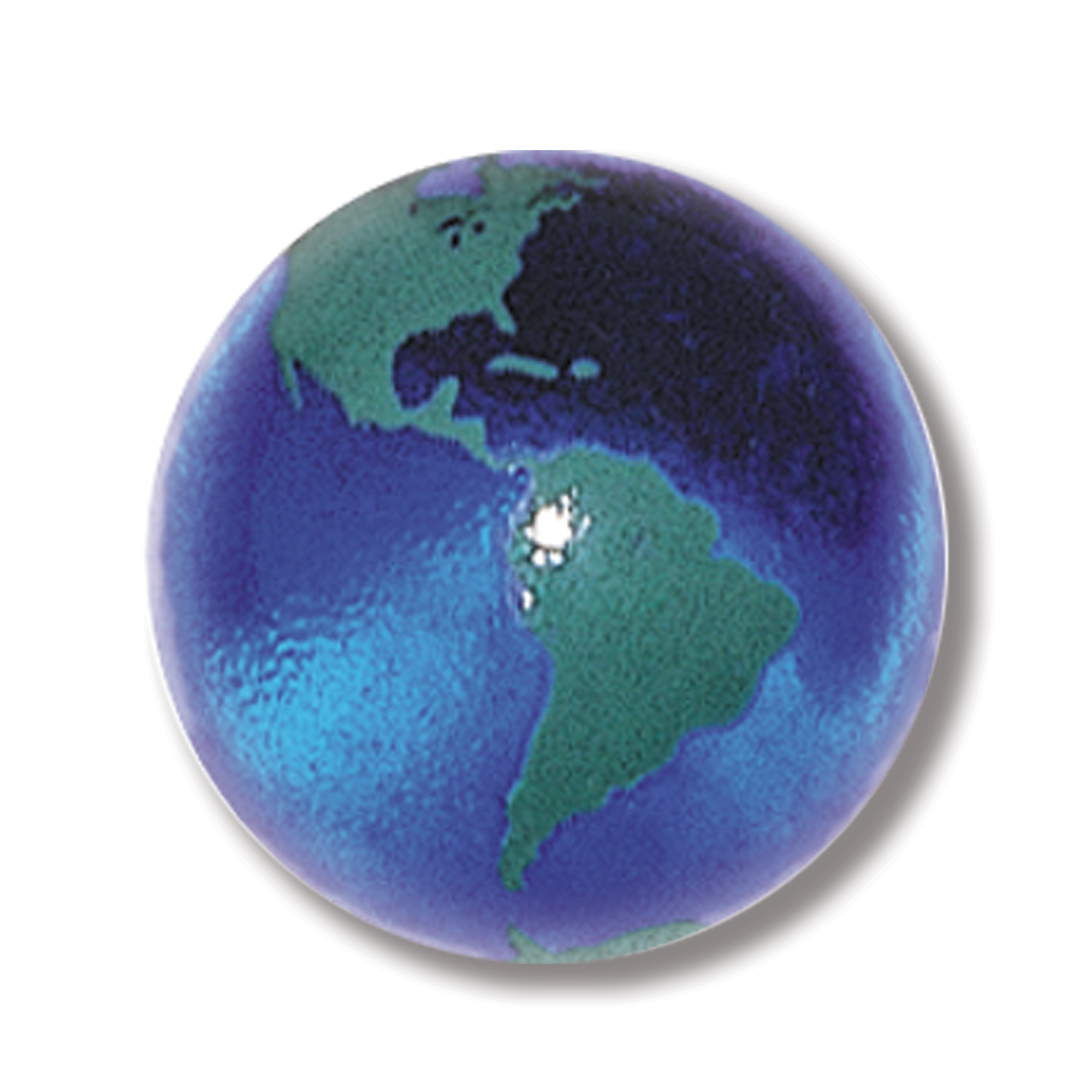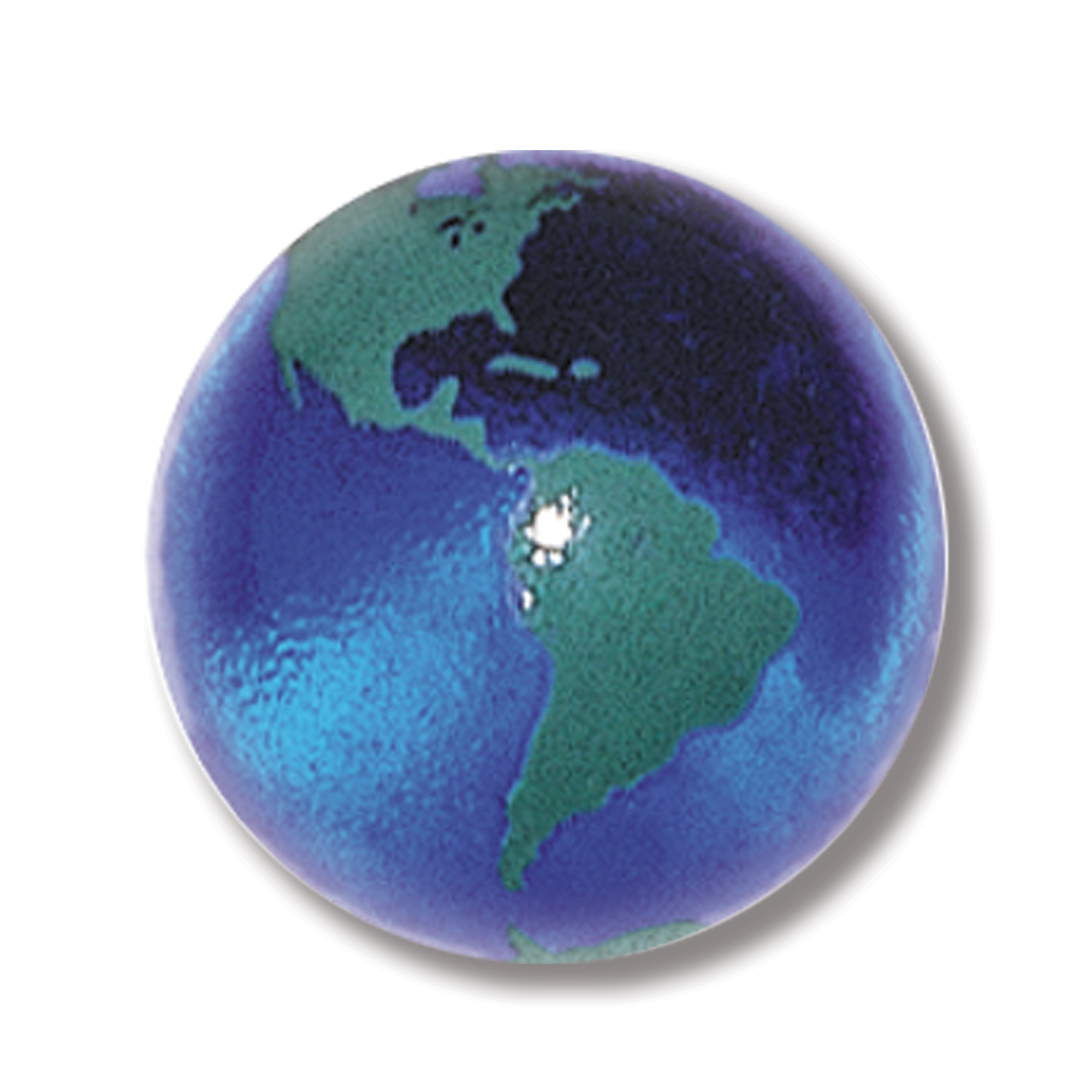 1" Earth With Green Continents - 5 In A Pouch
$16.50
FREE shipping on all orders!
Click Images To Enlarge
About The Product:
Blue and green, one of the most classic ways to depict the Earth. While the natural Globe has an amazing variety of colors, blue and green are undeniably two of the most common and most important. Imagine the world in translucent blue and bright green, the way a healthy world looks with lush forests and expansive oceans.
1" (22mm) diameter Earth
Translucent blue marble with bright green continents
5 in a pouch
Stainless steel stands and drawstring pouch included
Warning - small celestial bodies and parts can be a choking hazard
The geographic art is expertly kiln fired at over 1000 degrees, creating an all-glass masterpiece that will last a lifetime!

A portion of the proceeds goes to support environmental organizations and inspire world peace.
This website is brand new! Please leave this product a review.