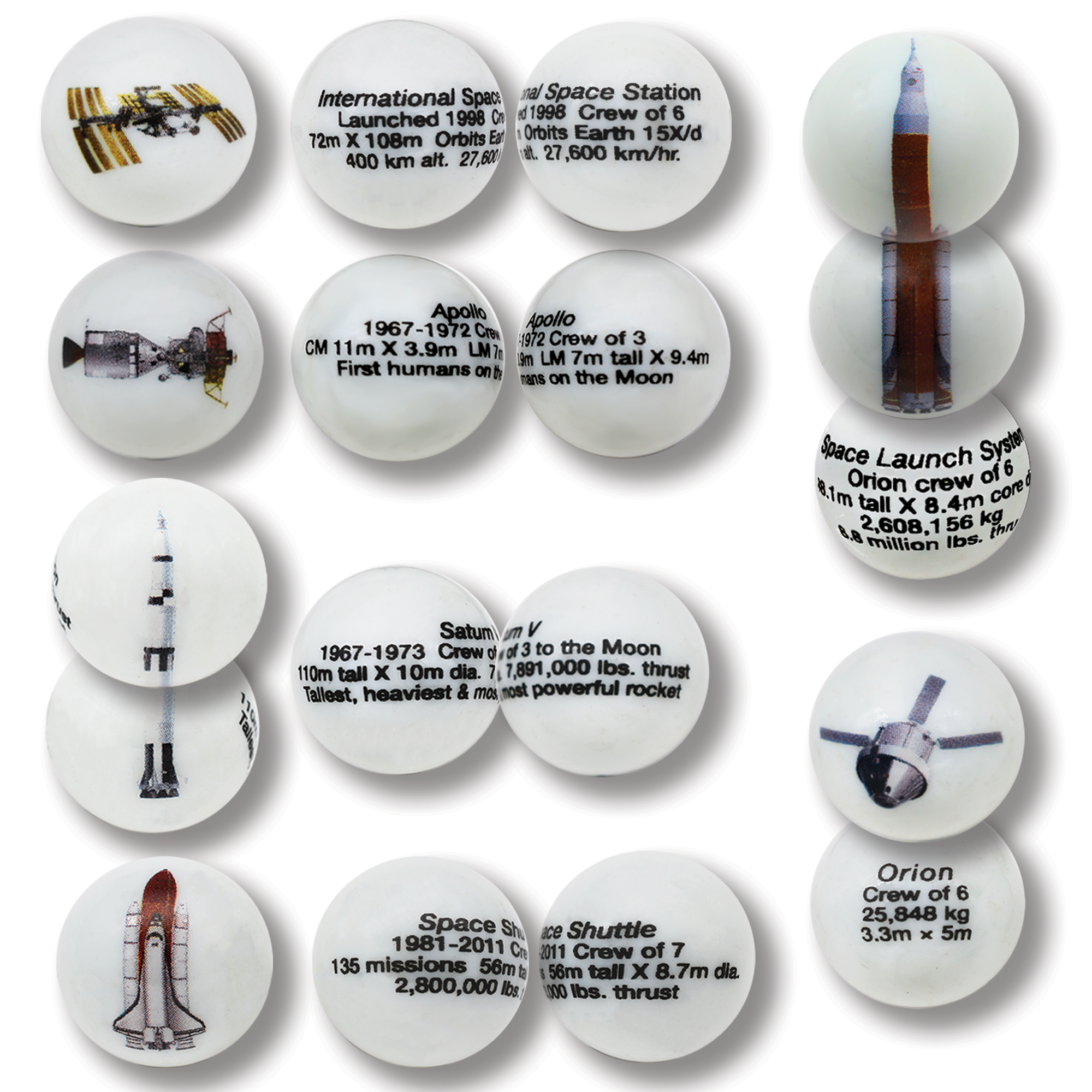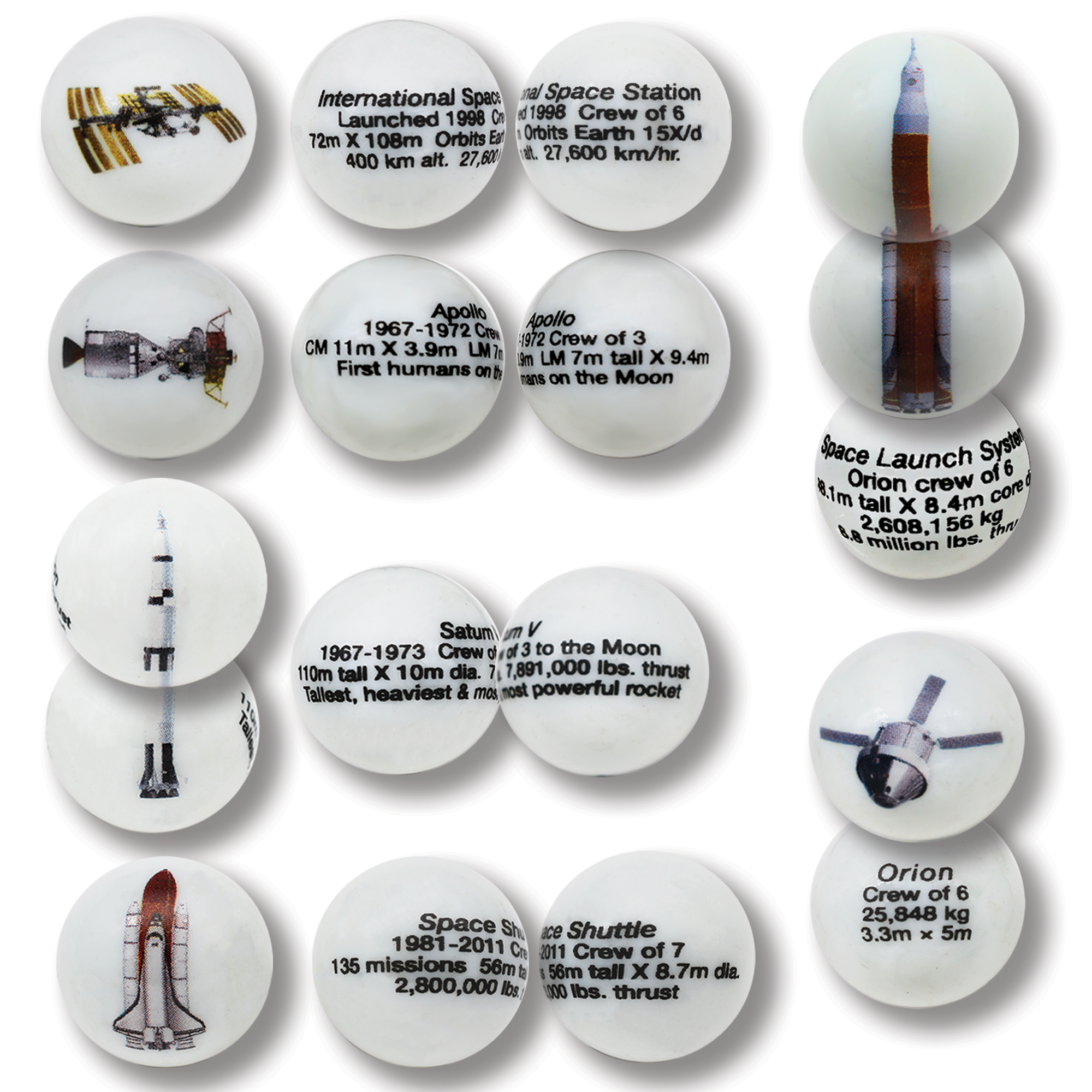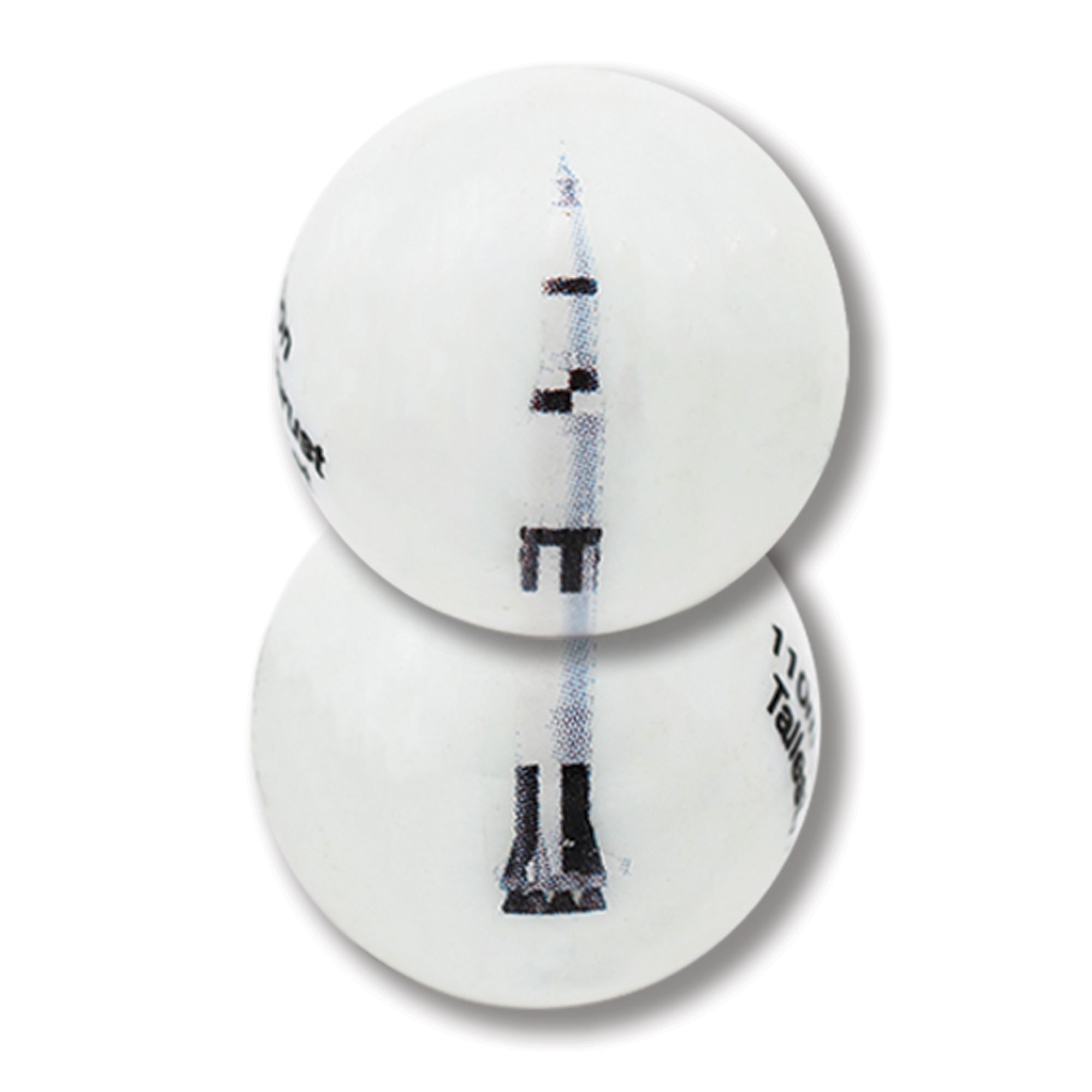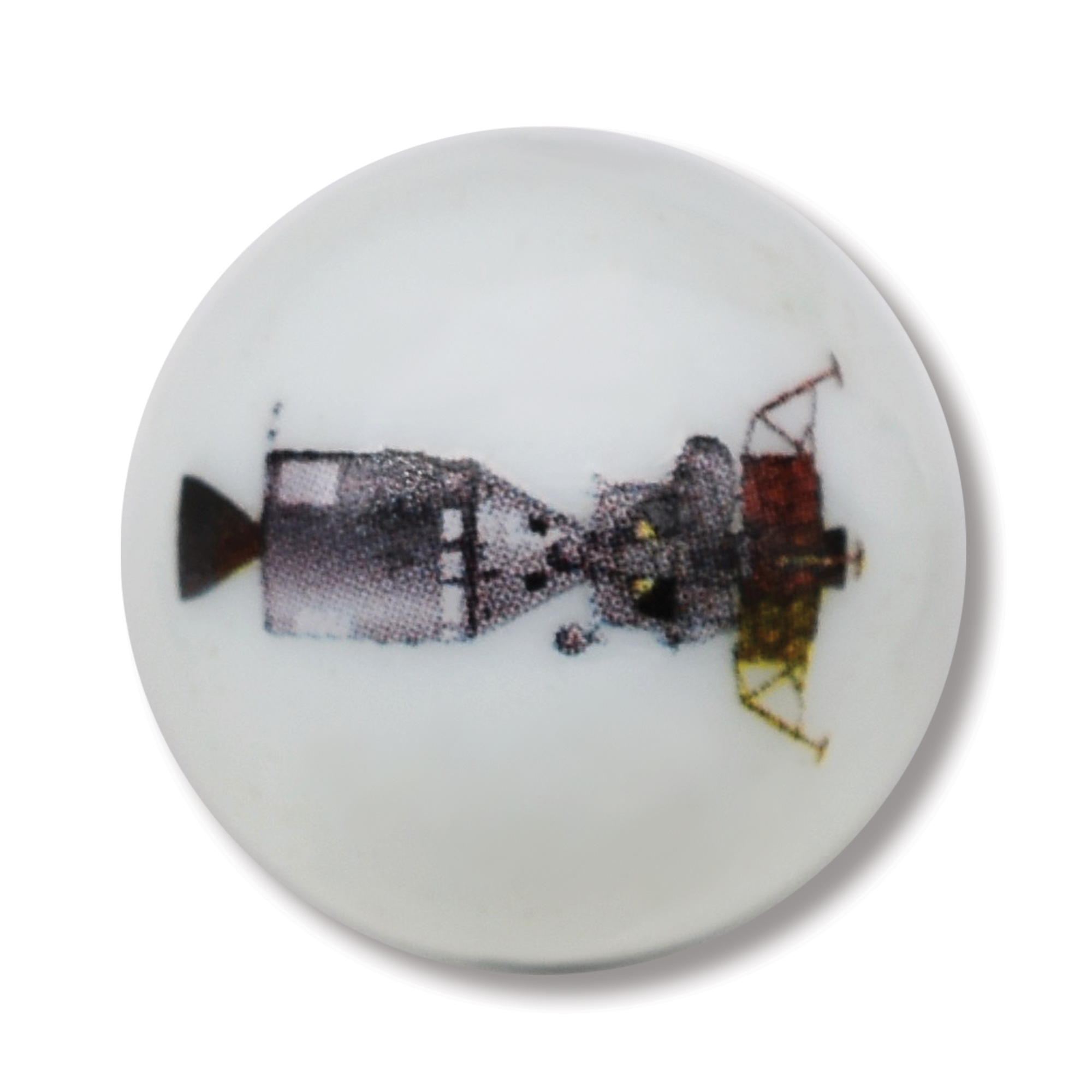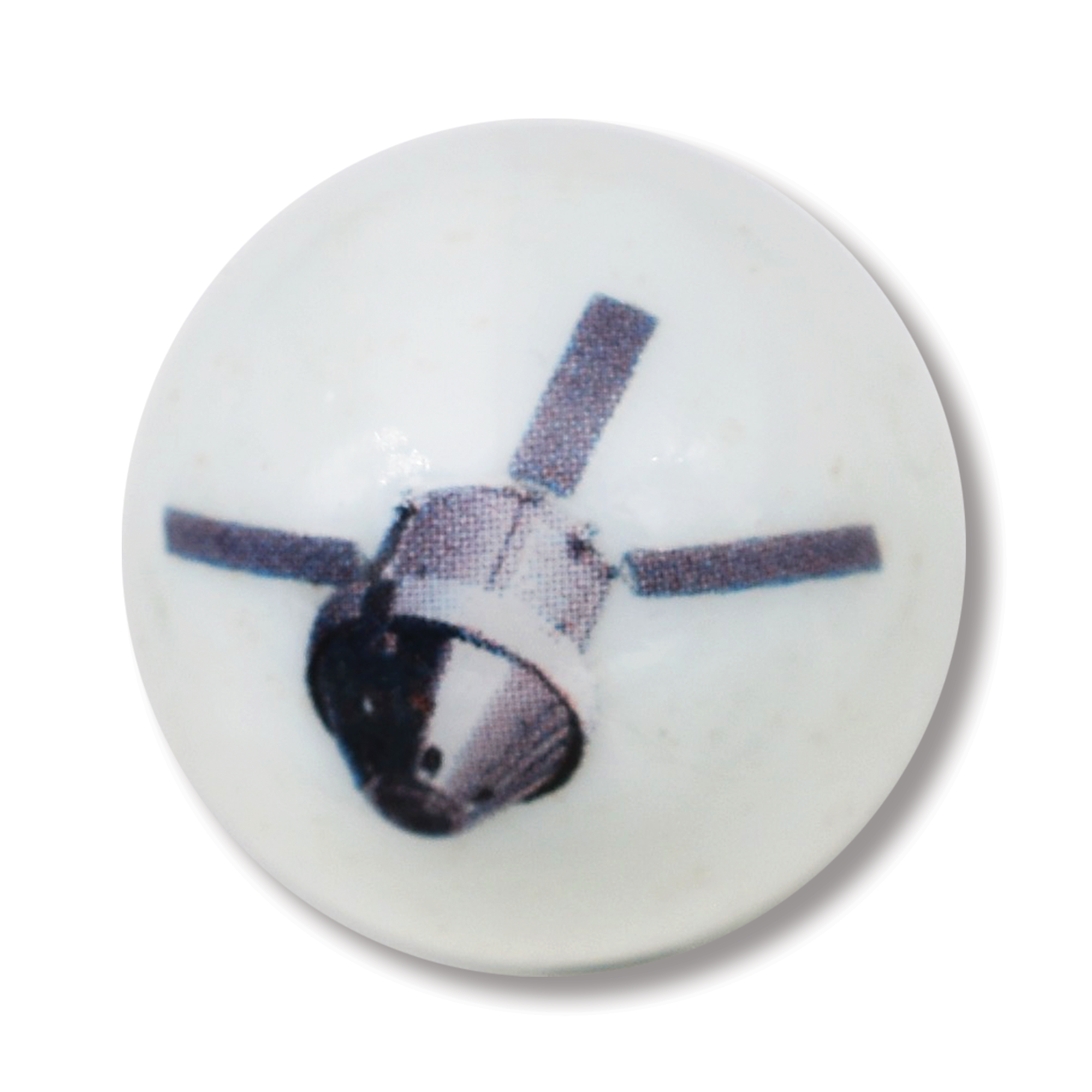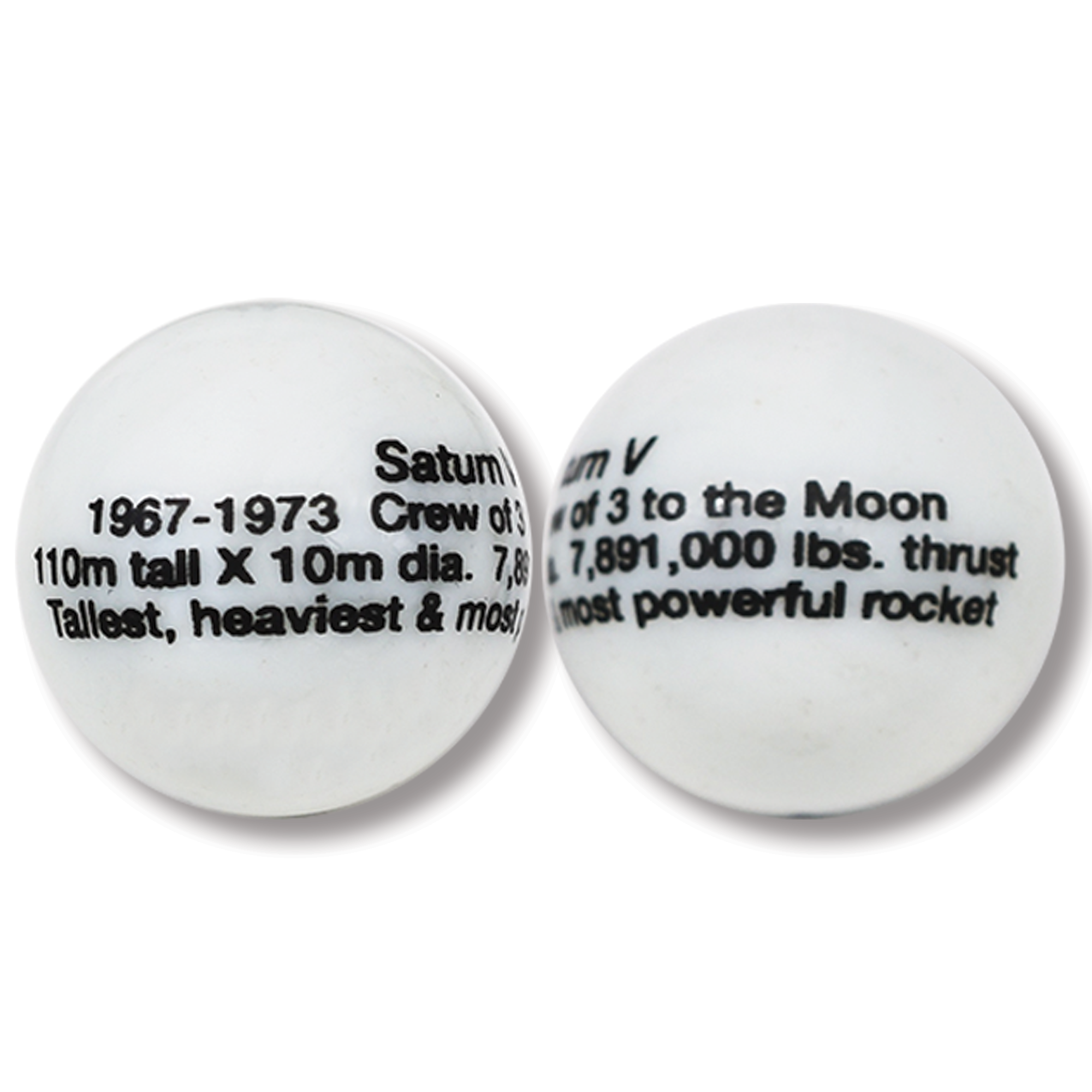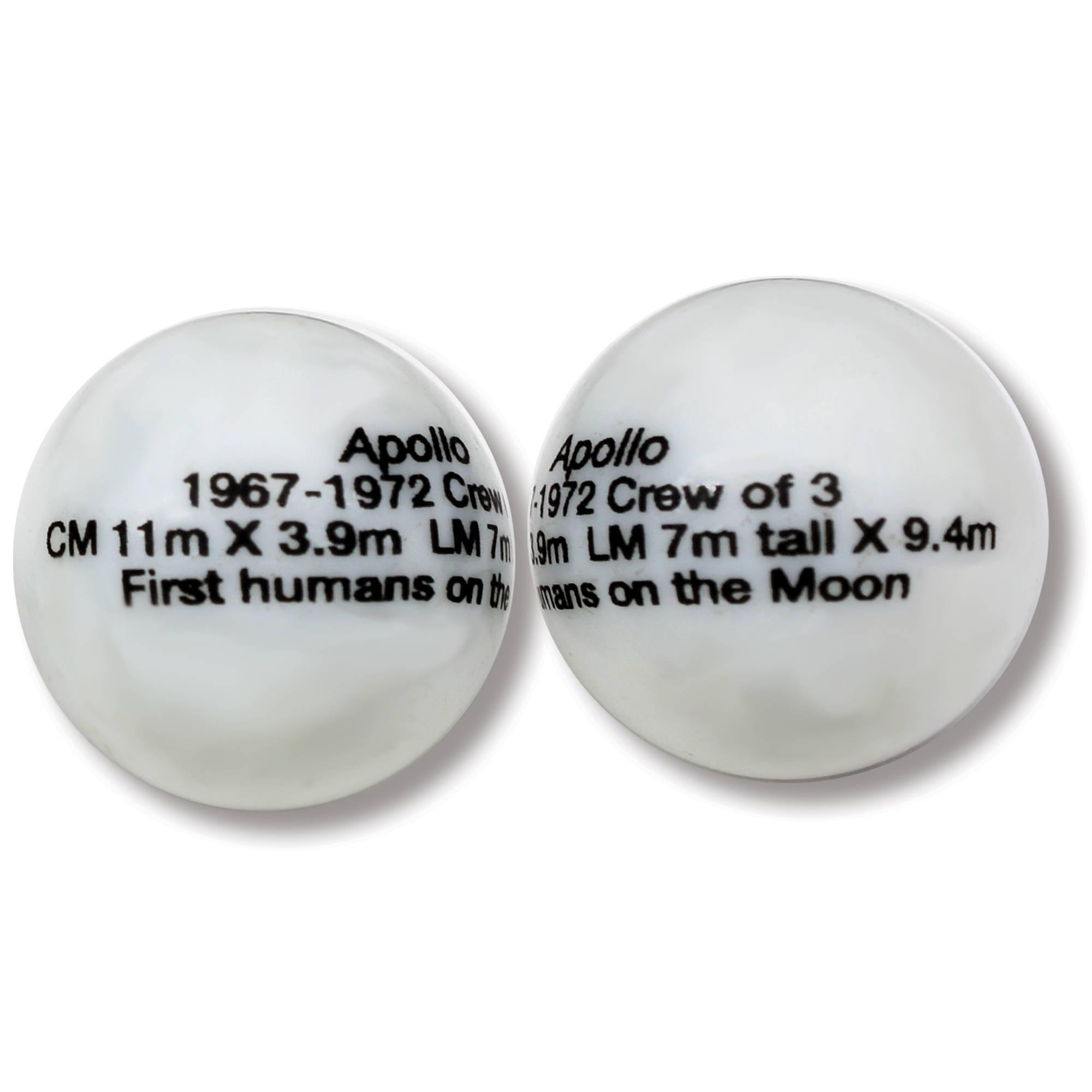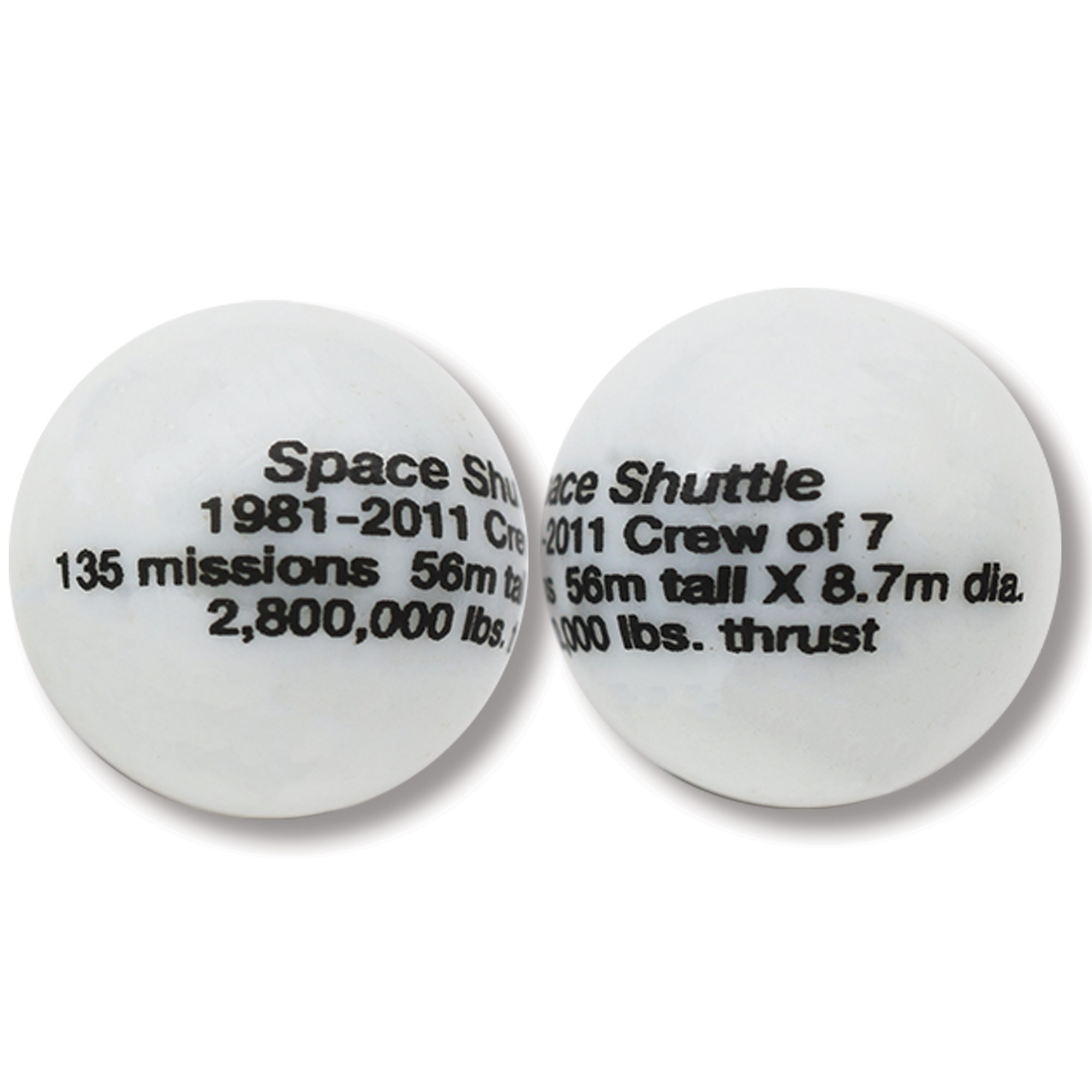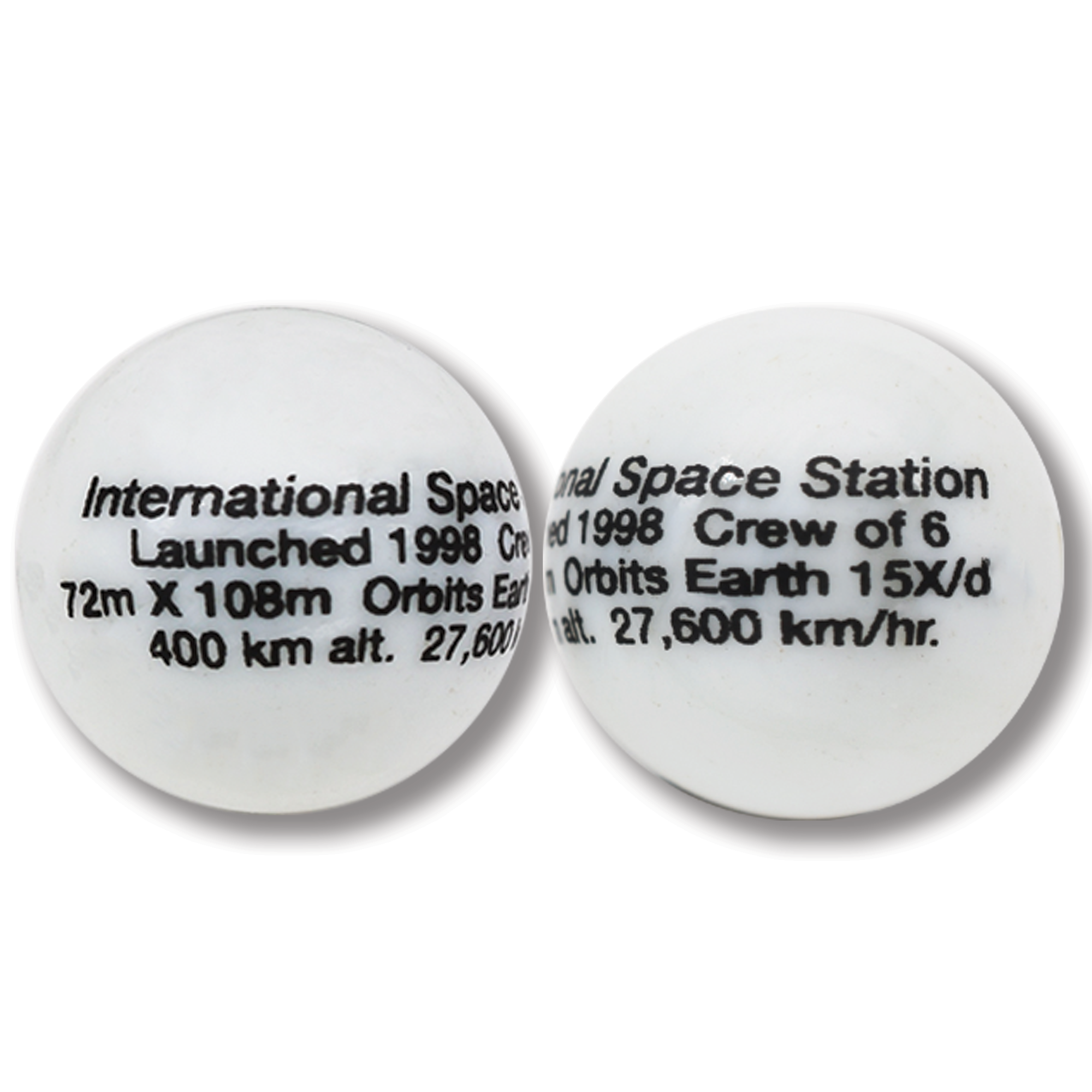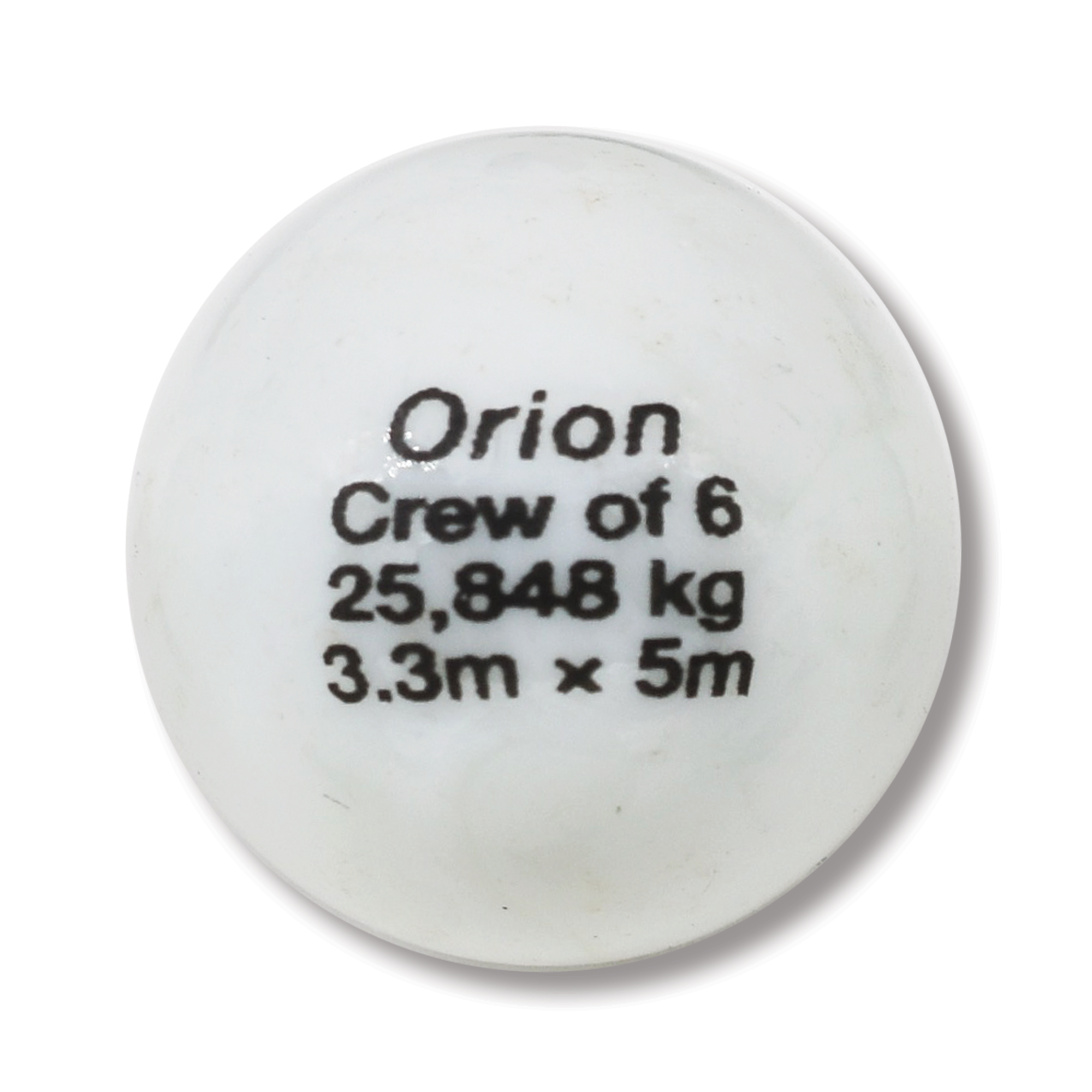 Historical NASA Spaceship Marbles - 1" Dia. Set of 6
$26.95
FREE shipping on all orders!
Click Images To Enlarge
About The Product:
These 6 different Spaceship Marbles celebrate the historical last 50 years of the Apollo missions and NASA rockets. From the Moon landings to the Space Shuttle, the International Space Station, and into the future with the Space Launch System and the Orion human capsule, destined to take humans back to the Moon & on to Mars! Each collectible Spaceship Marble has a full-color image of the Spaceship and includes important information about the dates, crew, size, thrust, etc. on the back of each marble!
The Educational Info on the back of each One Inch Diameter (25mm) White Spaceship Marble is as follows:

Apollo  1967-1972 Crew of 3, Command Module 11m X 3.9m, Lunar Module 7m tall X 9.4m,  First humans on the Moon

Saturn V  1967-1973 Crew of 3 to the Moon, 110m tall X 10m diameter, 7,891,000 lbs. thrust. Tallest, heaviest & most powerful rocket
Space Shuttle  1981-2011 Crew of 7, 135 missions, 56m tall X 8.7m diameter, 2,800,000 lbs. of thrust
International Space Station   Launched 1998,  Crew of 6,  72m X 108m,  Orbits Earth 15X/day, 400 km altitude,  27,600 km/hr
Space Launch System  Orion crew of 6,  98.1m tall X 8.4m core diameter, 2,608,156 kg.,  8.8 million lbs. thrust
Orion  Crew of 6,  25,848 kg.,  3.3m X 5m
1 of each of 6 Spaceship Marbles,

One Inch Diameter (25mm),

6 stainless steel stands and a drawstring pouch is included
The full-color Spaceship art and educational text on the back are expertly kiln fired at over 1000 degrees, creating an all-glass masterpiece that will last a lifetime! 
A portion of the proceeds goes to support environmental organizations and inspire world peace.
This website is brand new! Please leave this product a review.