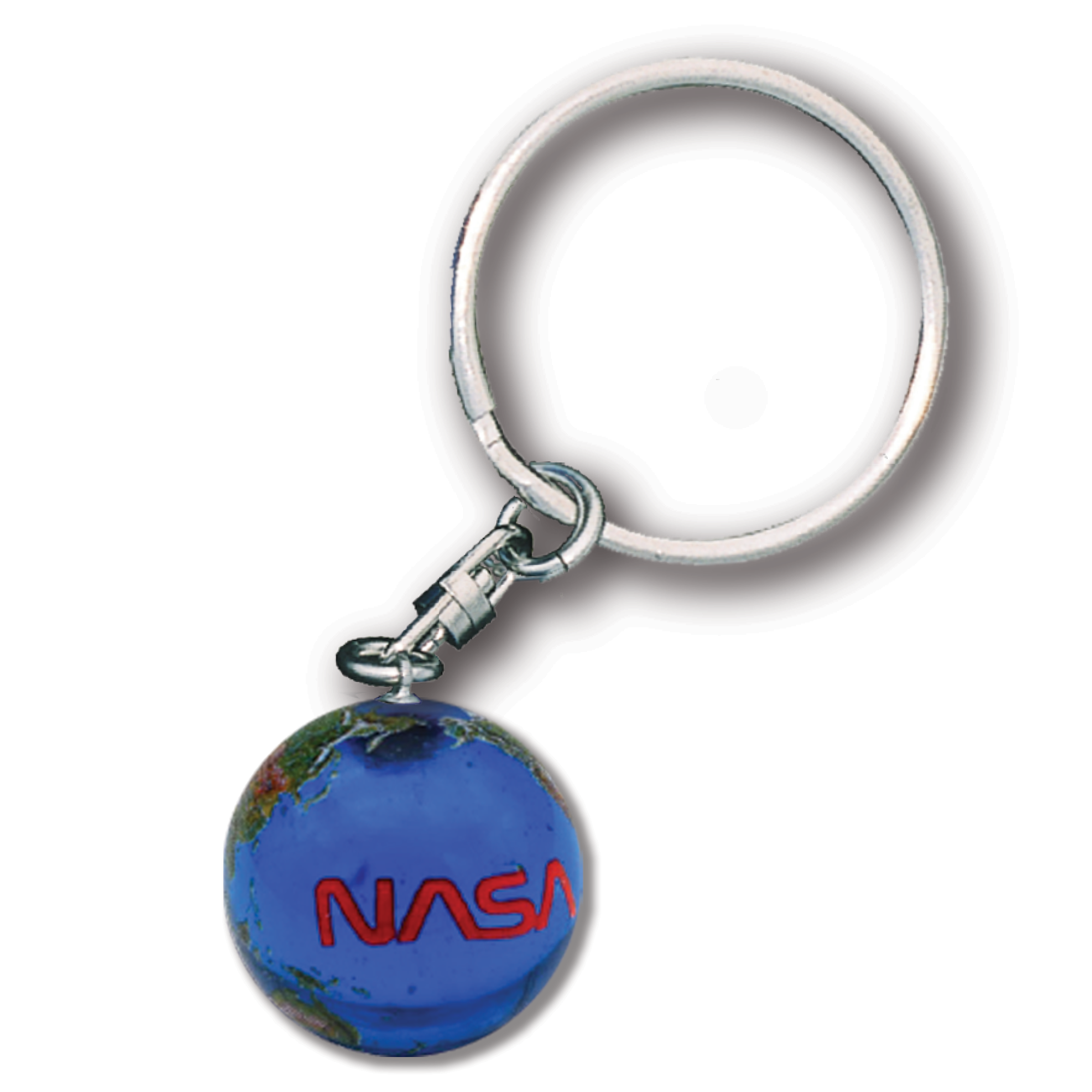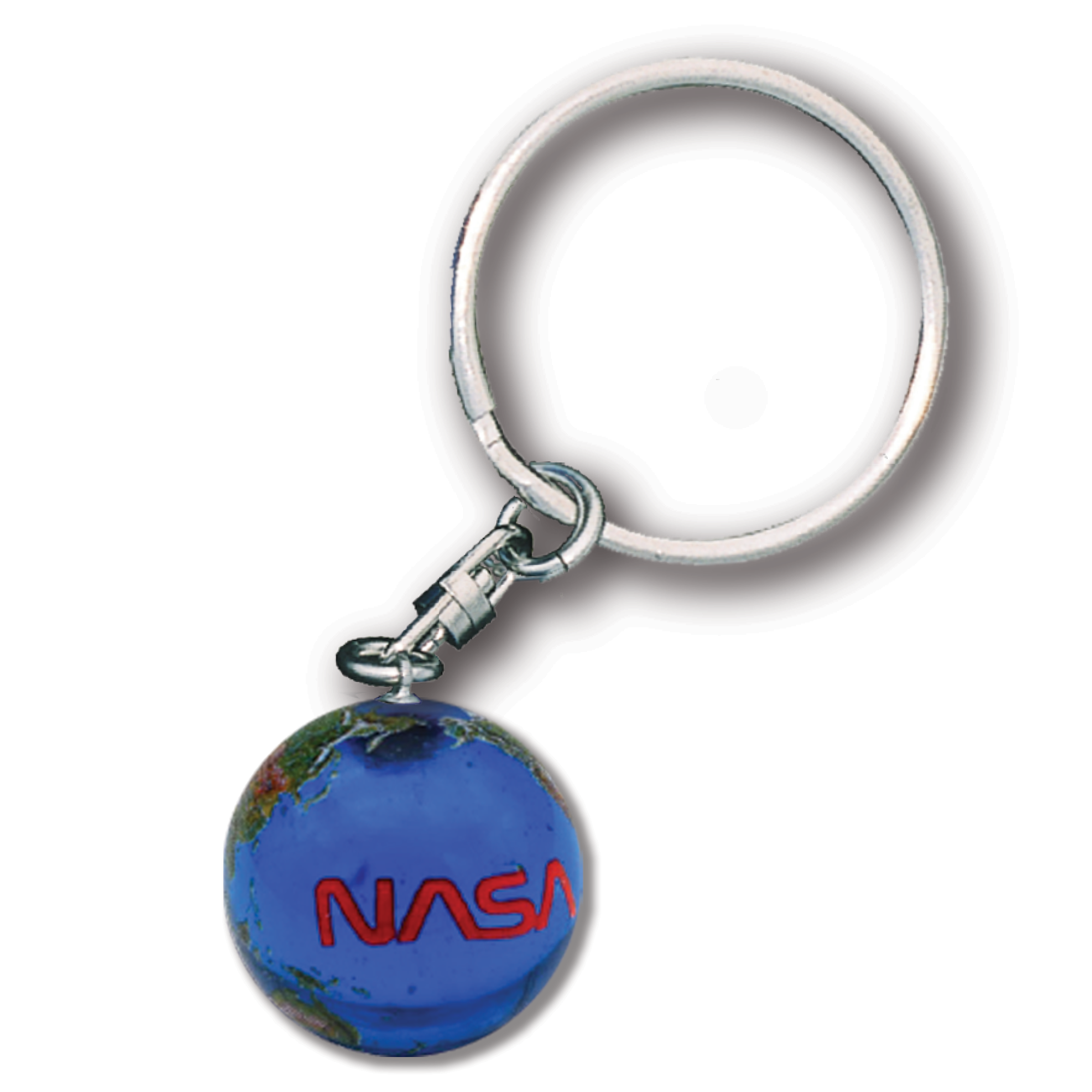 Earth Keychain with NASA Worm Logo
$13.95
FREE shipping on all orders!
Click Images To Enlarge
About The Product:
This Natural Earth Keychain comes with the NASA Worm logo. Designed to be a more modernistic logo type to replace the Meatball, it was used from 1975 until 1992. Then in 2020, it was brought out of retirement, unveiled on the booster for SpaceX's 
Crew-Demo 2
 Mission. This marked its first official use since 1992.
Approx. 1" (22mm) Natural Earth Keychain with the original NASA Worm logo

G

eographically accurate, showing more than 50 rivers, beautiful full-color forests, ice caps, deserts, and shadow relief mountain ranges in amazing detail.

The Earth is drilled near the north pole, then the post is glued with a super epoxy

The silver-plated swivel allows the Globe to spin freely
The geographic art is expertly kiln fired at over 1000 degrees, creating an all-glass masterpiece that will last a lifetime! 
A portion of the proceeds goes to support environmental organizations and inspire world peace.
This website is brand new! Please leave this product a review.