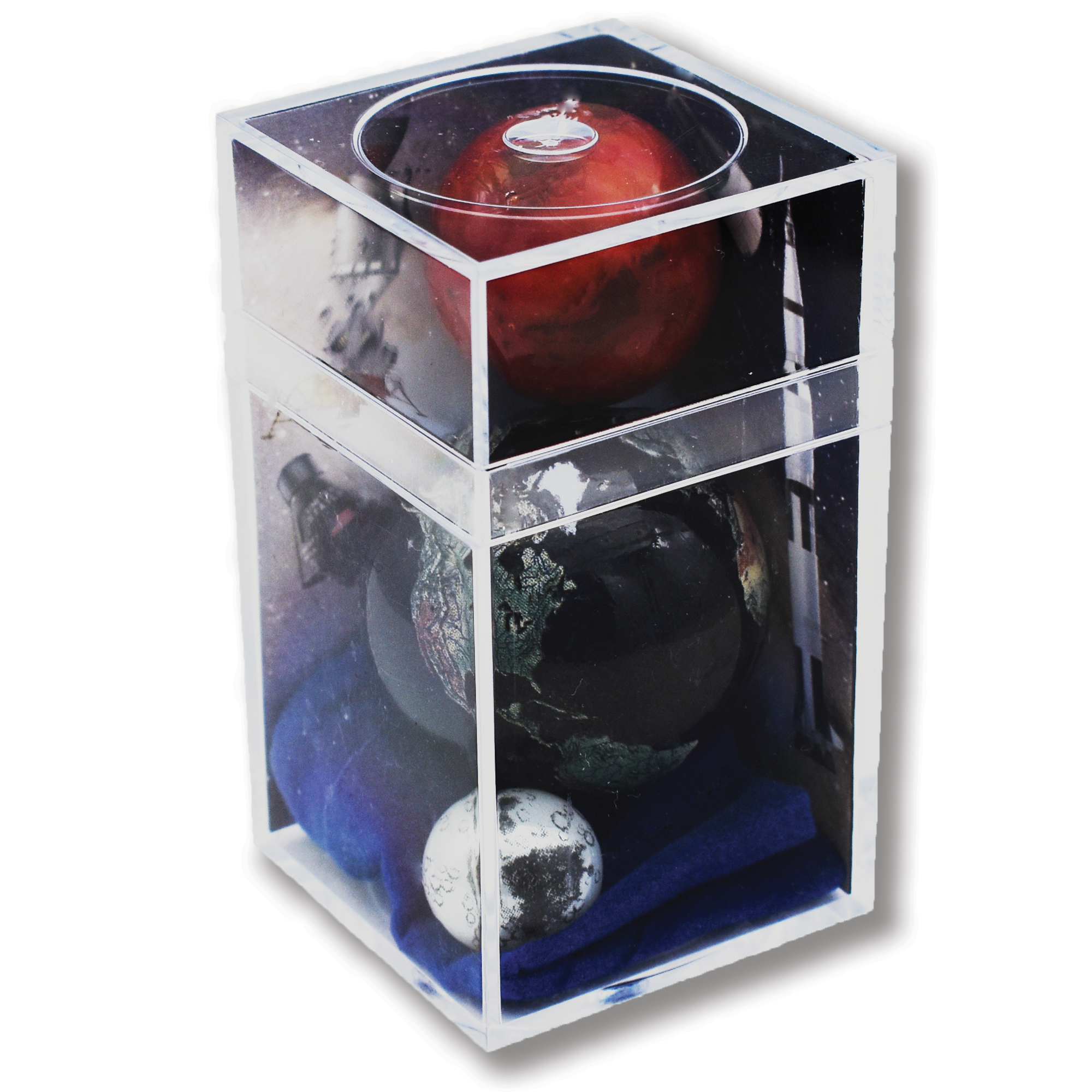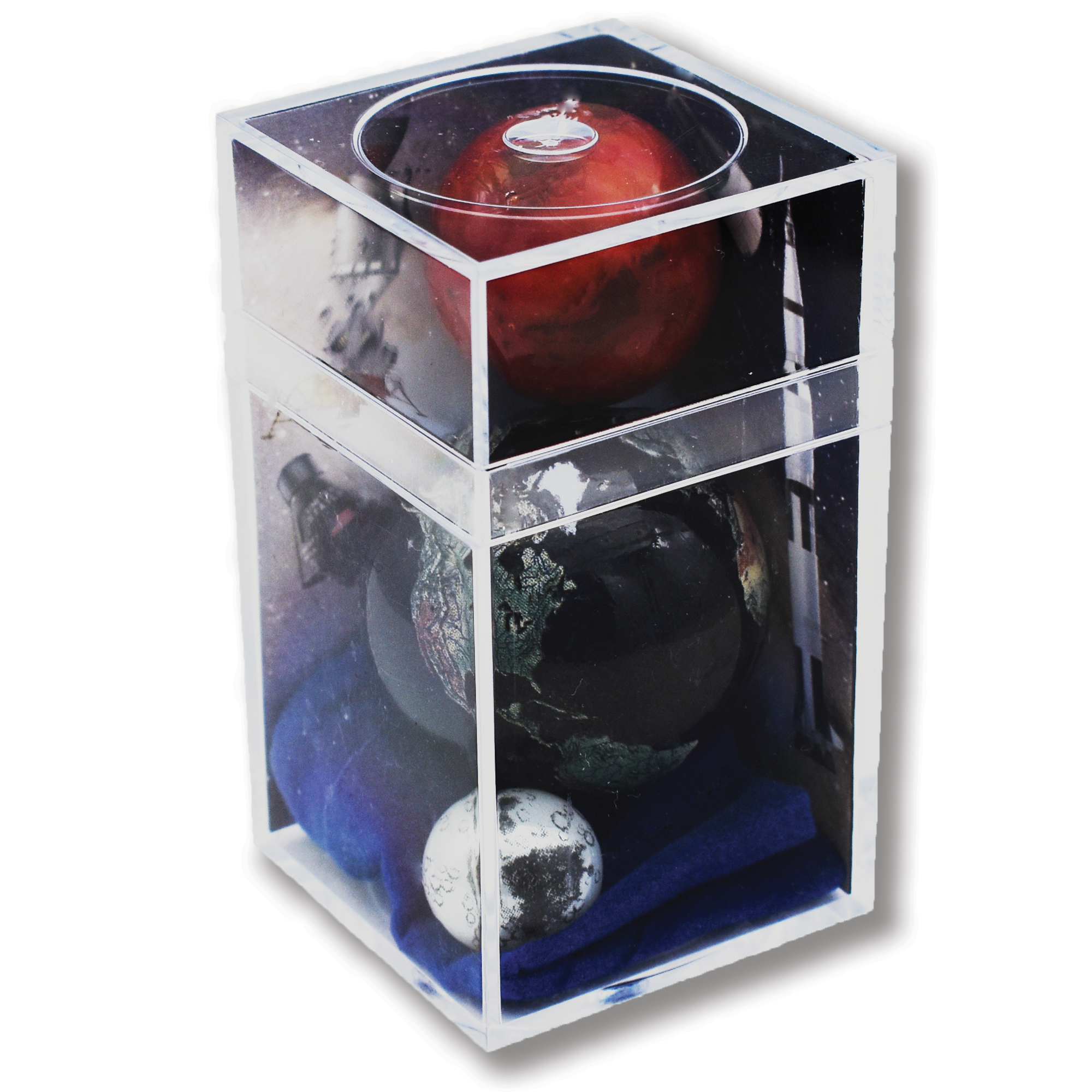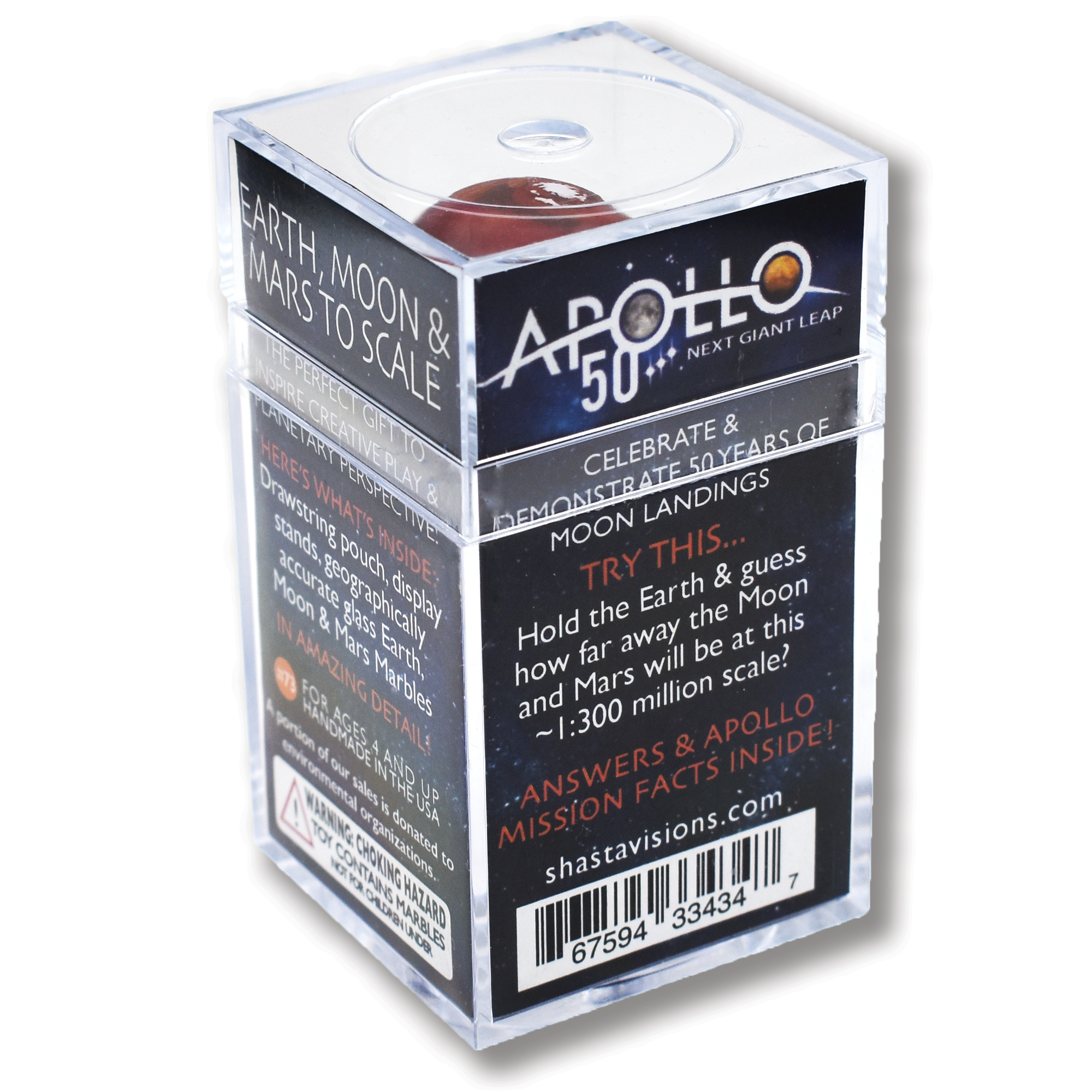 Apollo 50th Anniversary Edition of Earth, Moon & Mars To Scale Box Set
$24.95
FREE shipping on all orders!
Click Images To Enlarge
About The Product:
The Apollo 50th Anniversary Edition of our best-selling Earth, Moon & Mars To Scale Box Set. Includes Educational story card listing fun facts and all Apollo missions, astronauts, history & accomplishments. The perfect gift to inspire play, perspective, and peace. This box set is sure to challenge your knowledge of our Earth and its two closest celestial bodies. 
The perfect gift to inspire play, perspective, and peace
Educational insert card with fun facts and cosmic games to play
Glass 1.4" Earth, 1" Mars & 1/2" Moon at approx. 1:300 million scale

G

eographically accurate Earth, showing more than 50 rivers, beautiful full-color forests, ice caps, deserts, and shadow relief mountain ranges in amazing detail.

Mars shows white ice-caps, dark canyons, mountains, volcanoes, and planitias.

The Moon shows g

eographically accurate craters & mares

Stainless steel stands and drawstring pouch included
The geographic art is expertly kiln fired at over 1000 degrees, creating an all-glass masterpiece that will last a lifetime! 
A portion of the proceeds goes to support environmental organizations and inspire world peace.
This website is brand new! Please leave this product a review.