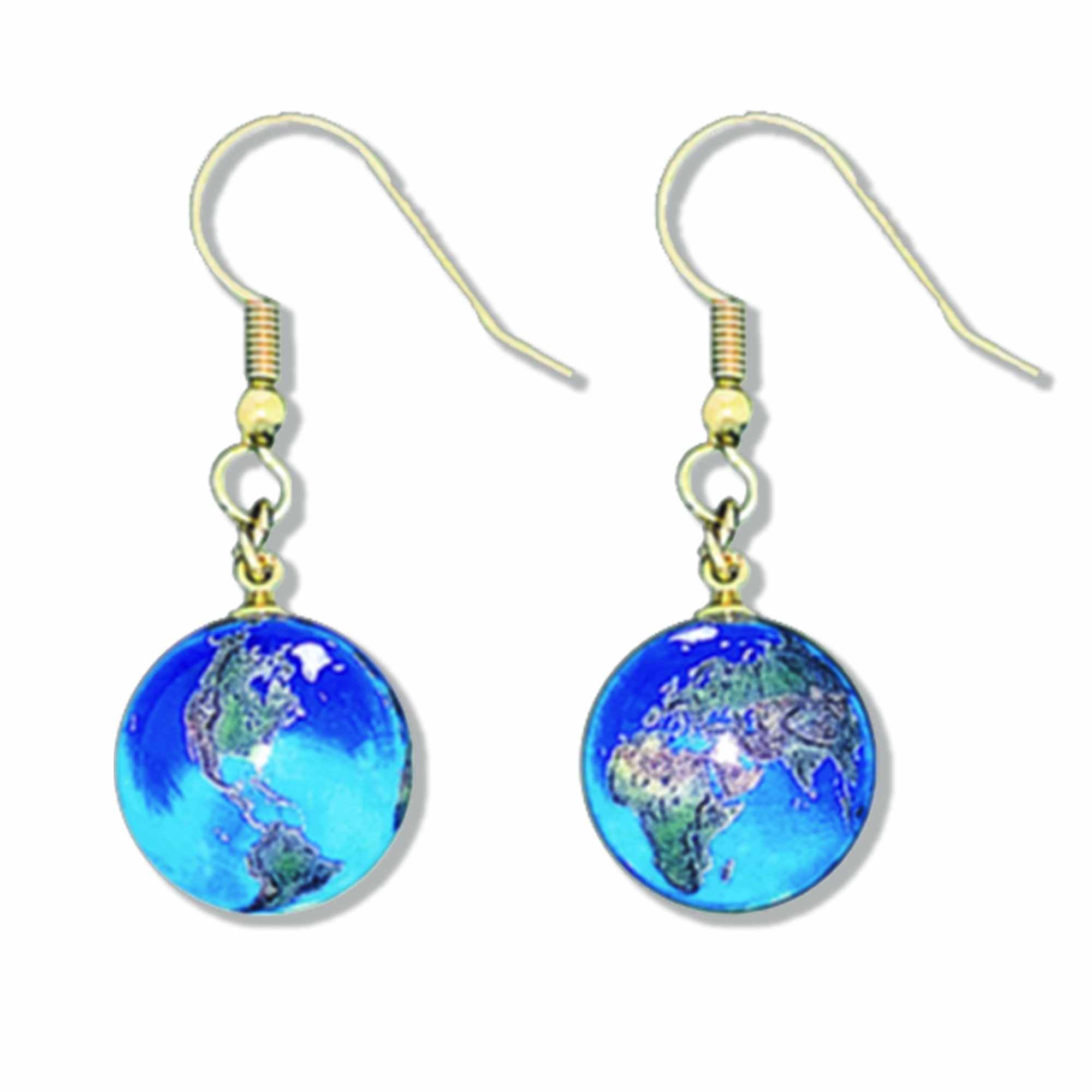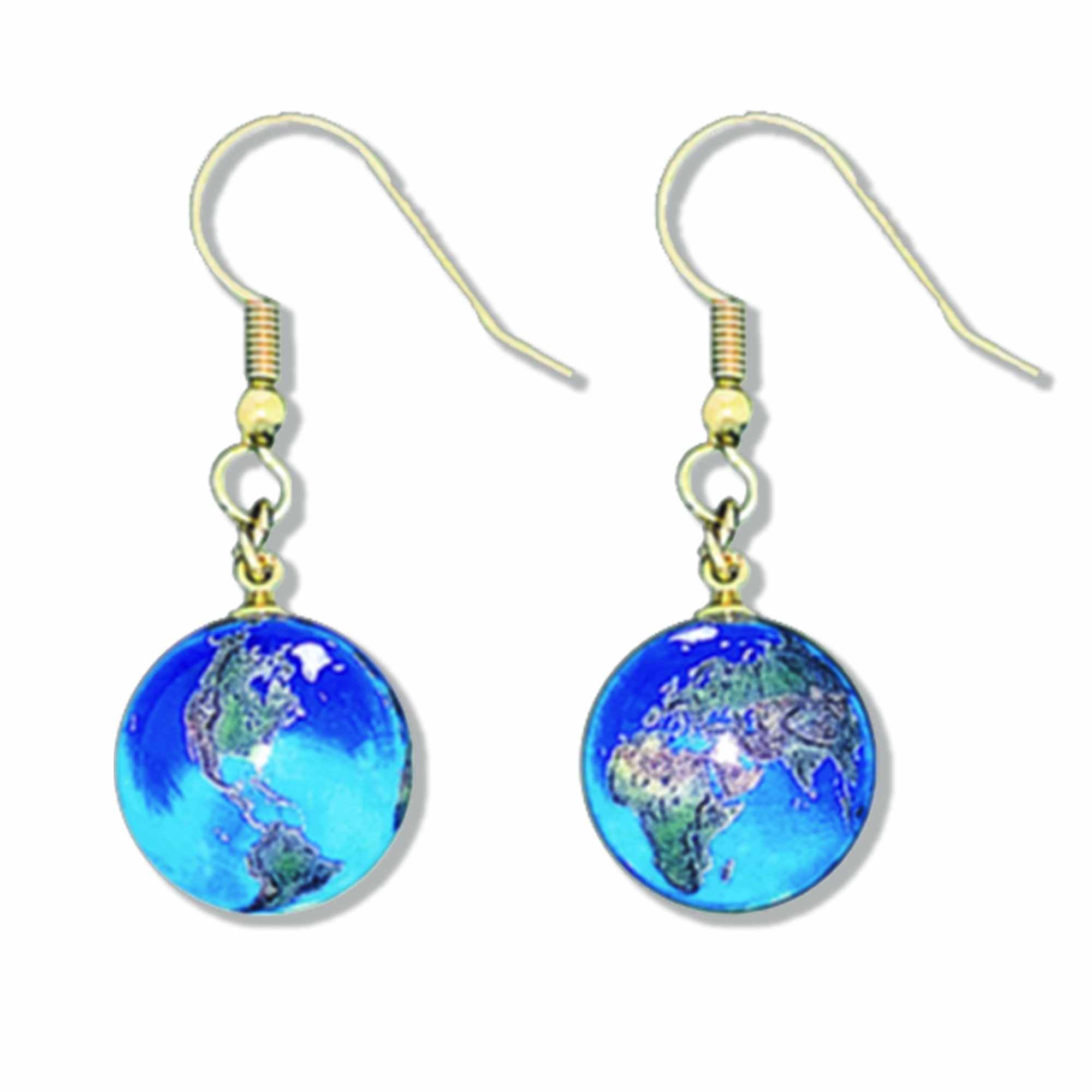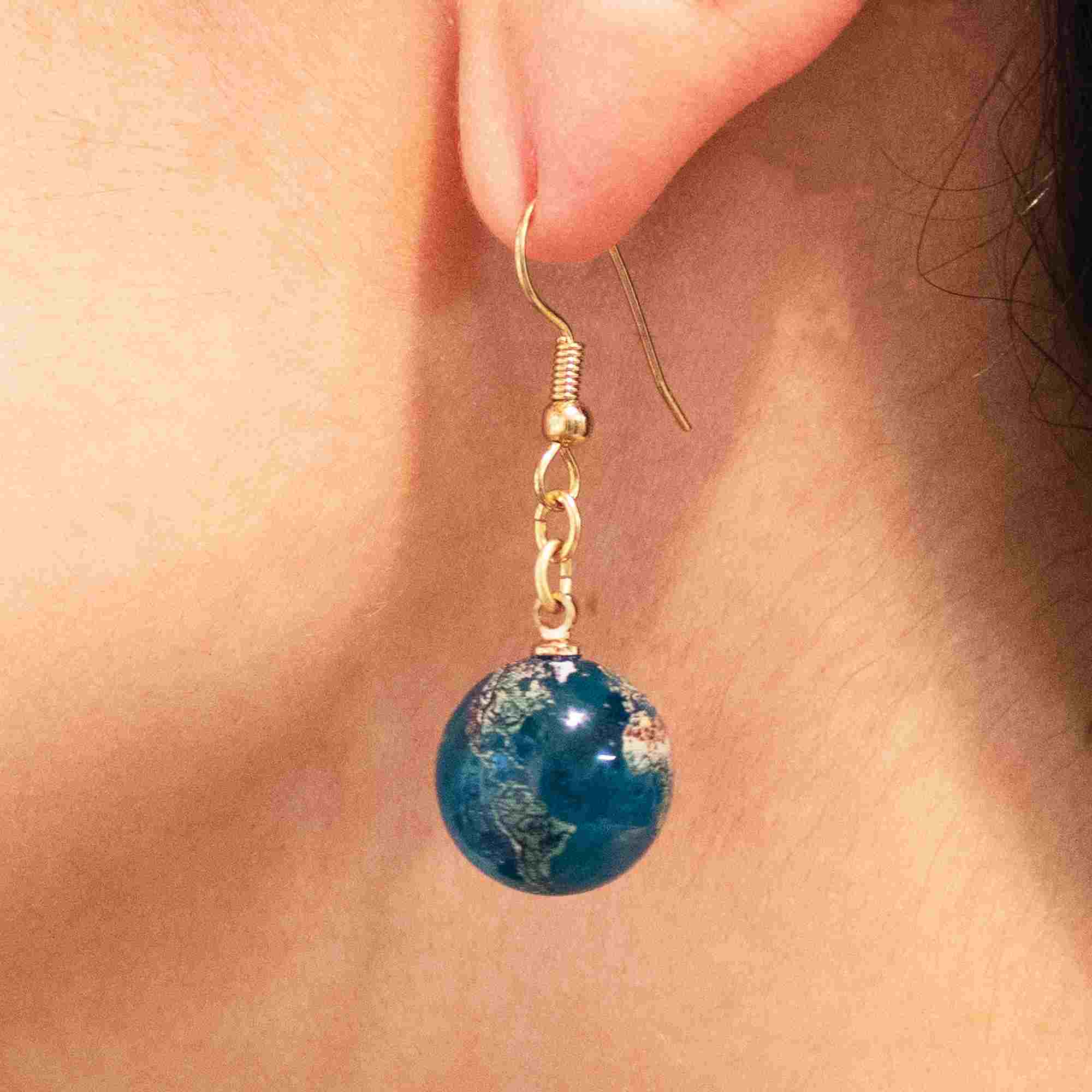 1/2" Natural Earth Earrings
$17.95
FREE shipping on all orders!
Click Images To Enlarge
About The Product:
This pair of Earth earrings will display your love of our beautiful world and accentuate your own beauty as well! These 
1/2"
diameter earrings are light and exquisitely detailed without weighing down the ears or appearing bulky. 
Explore this accurate Globe and discover islands and rivers, lakes, ice-caps, deserts, rainforests, and mountain ranges.
1/2" (14mm) diameter glass Earth
Gold plated ear wires

Geographically accurate full-color natural Earth continents.
The geographic art is expertly kiln fired at over 1000 degrees, creating an all-glass masterpiece that will last a lifetime! 
A portion of the proceeds goes to support environmental organizations and inspire world peace.
This website is brand new! Please leave this product a review.