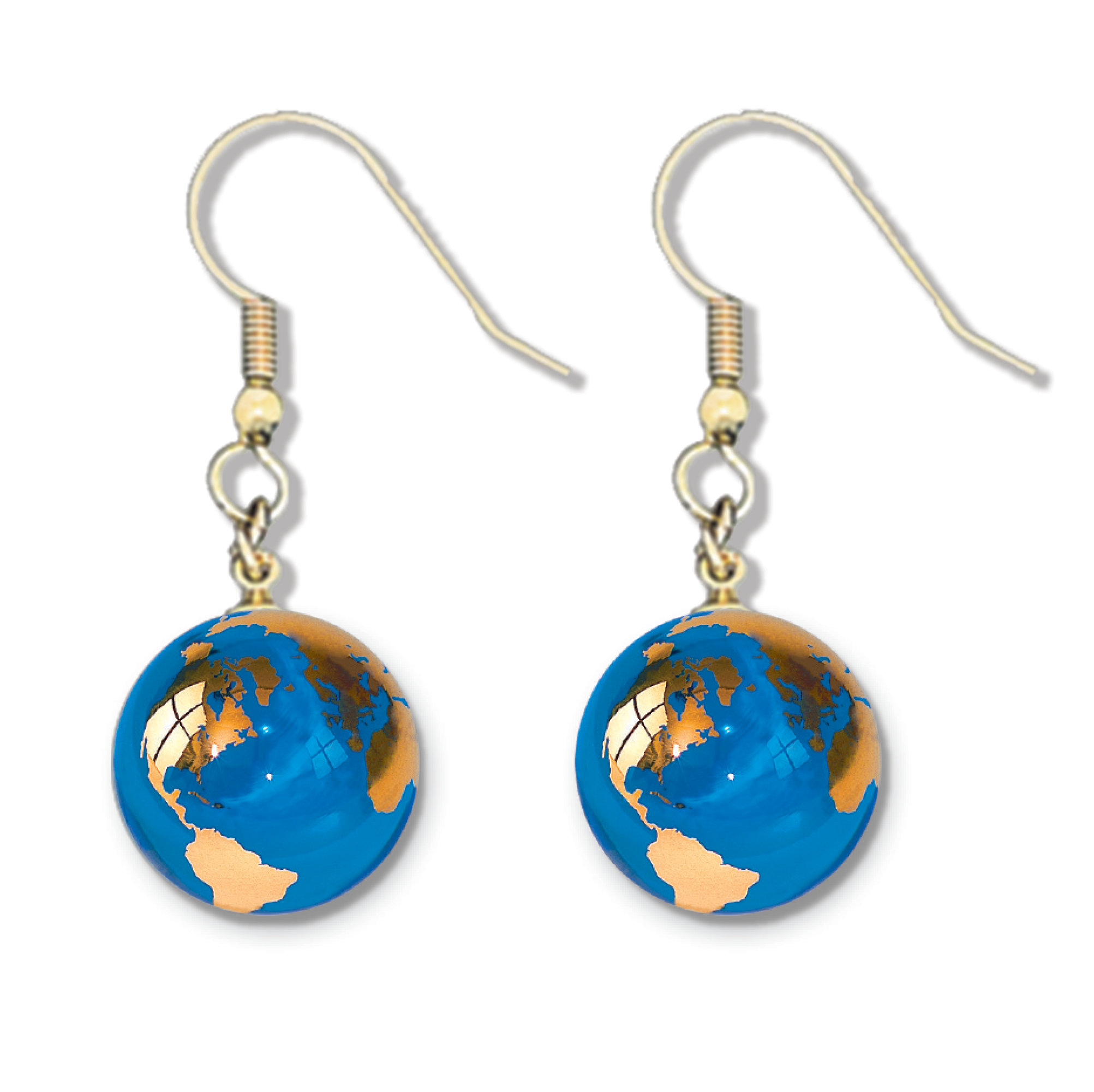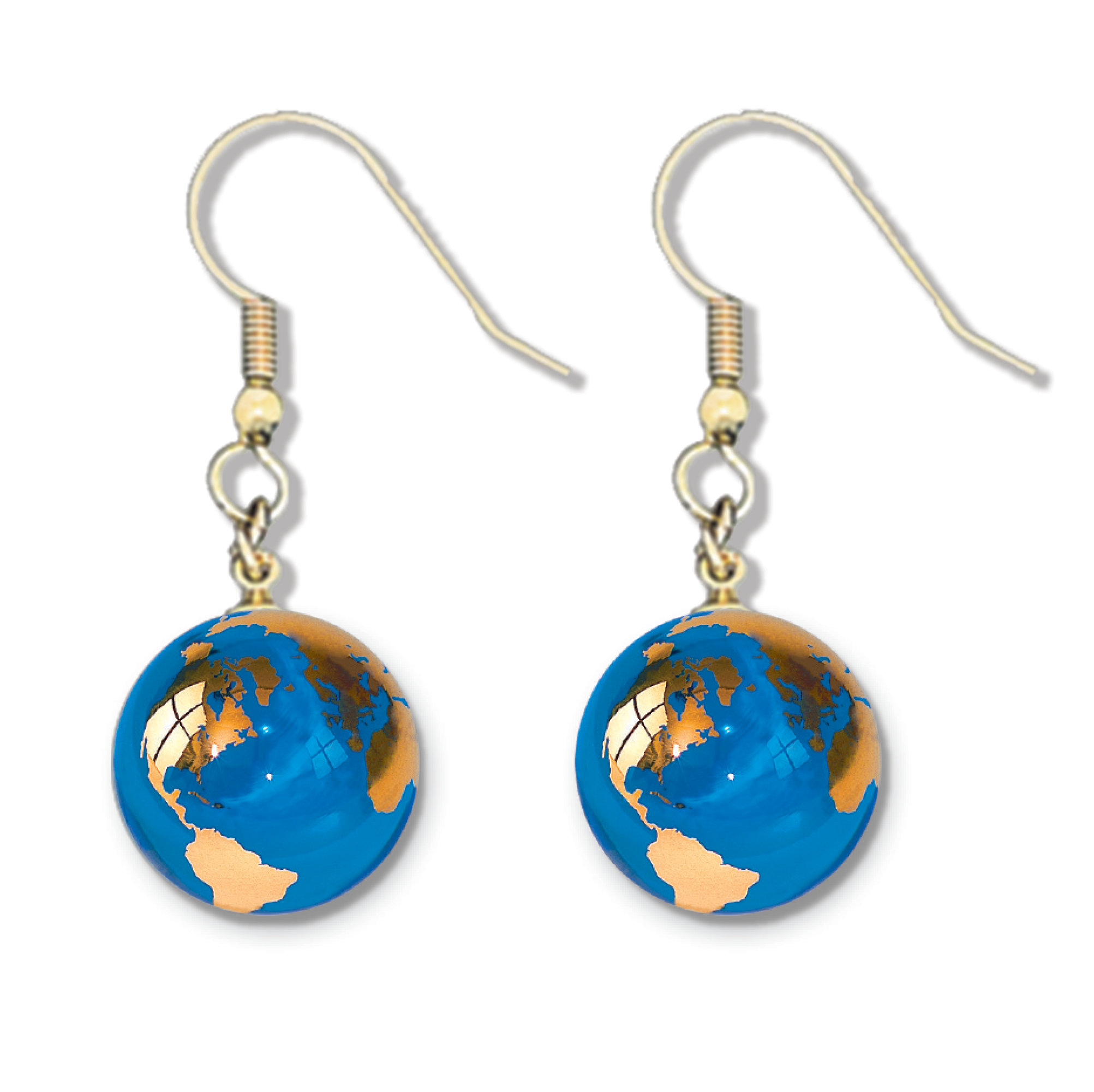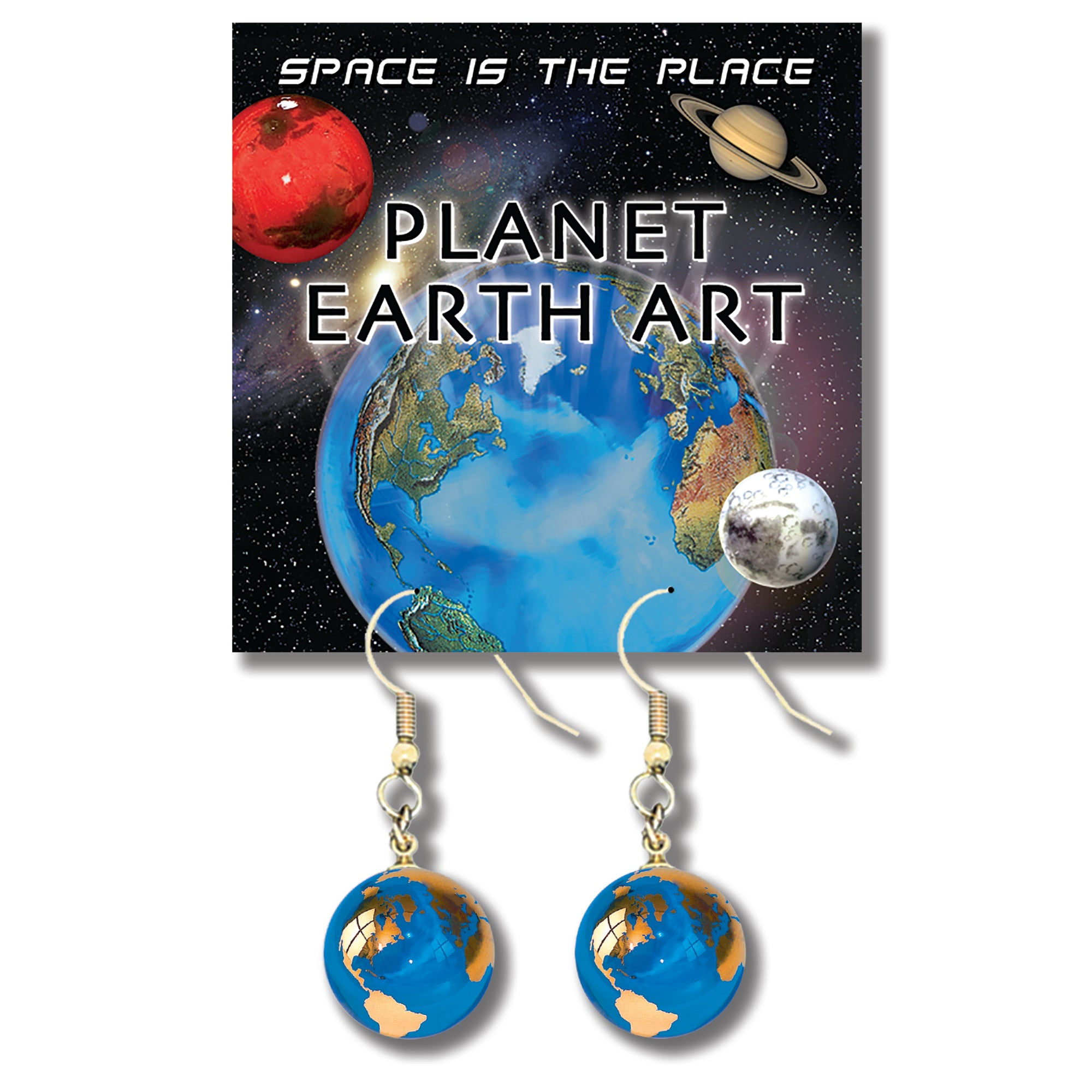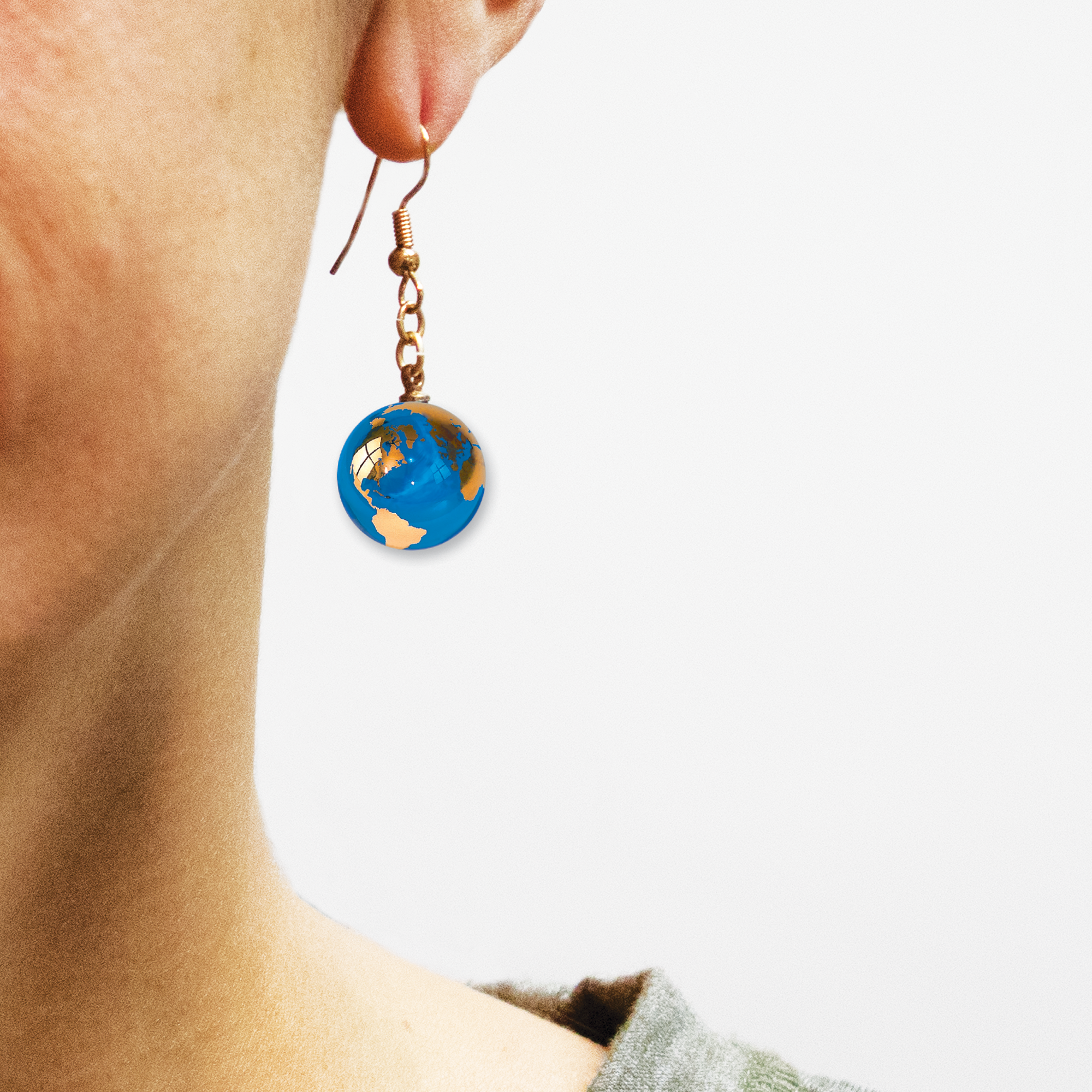 1/2" Golden Earth Earrings
$18.95
FREE shipping on all orders!
Click Images To Enlarge
About The Product:
If you love the Earth, and you love gold, you will absolutely love these gold on blue Earth earrings. Let your earrings reflect your personality and shine like the gold they are!
1/2" (14mm) diameter 22 karat gold continent glass Earth Earrings
Gold-fill ear wires
Geographically accurate golden Earth continents, coated with a durable hard laquer coating
The geographic art is expertly kiln fired at over 1000 degrees, then coated with a durable hard laquer, creating a masterpiece that will last a lifetime!
A portion of the proceeds goes to support environmental organizations and inspire world peace.
This website is brand new! Please leave this product a review.