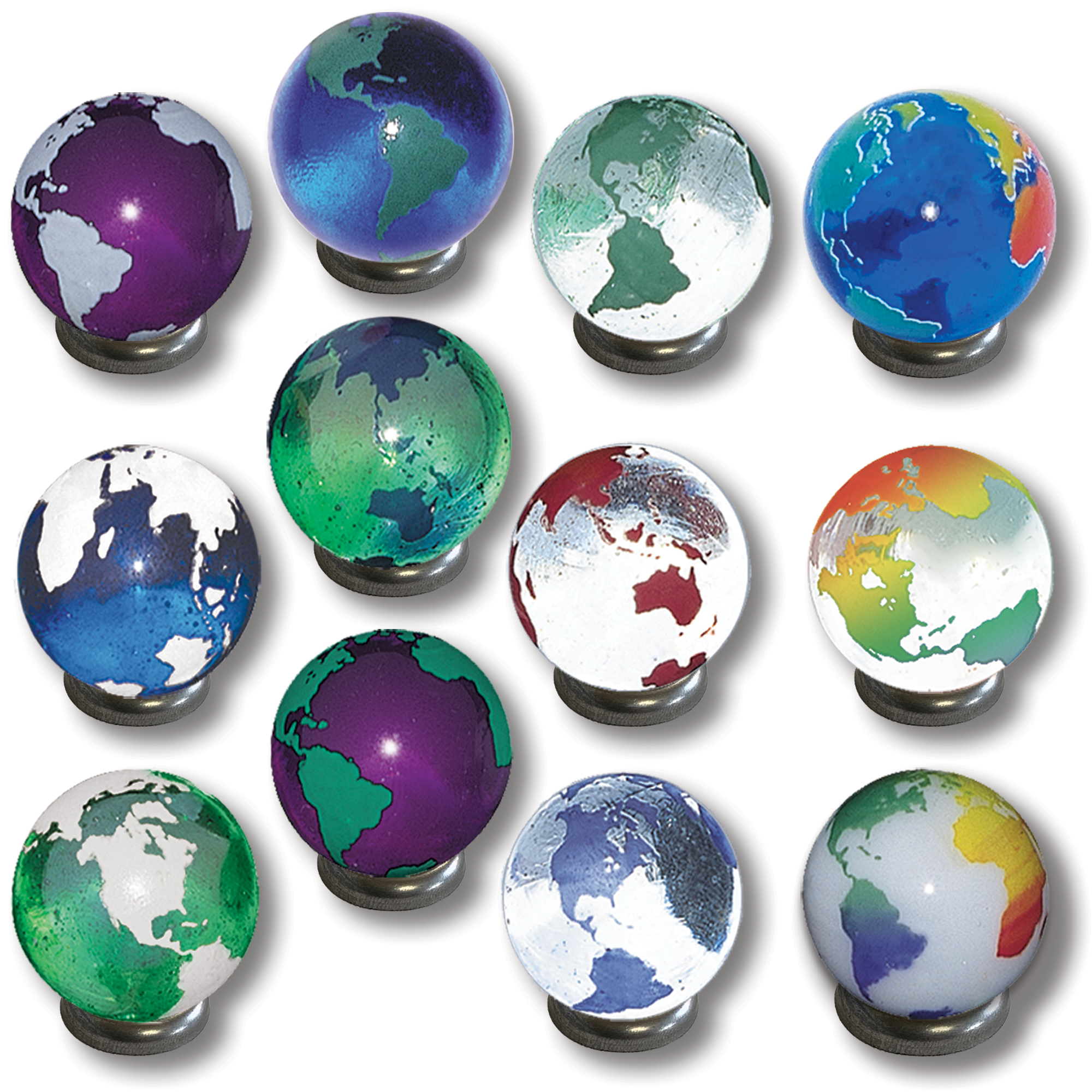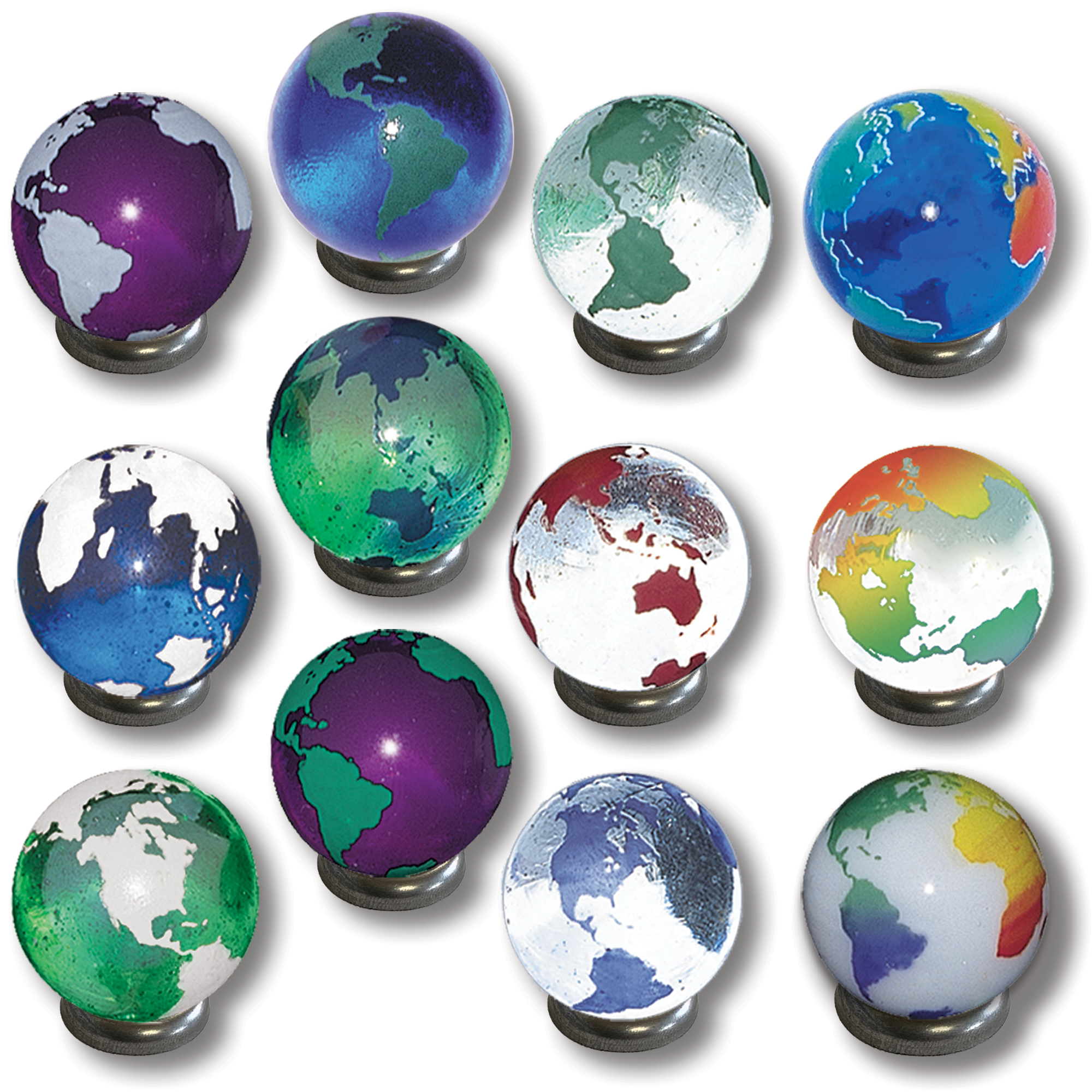 1" Rainbow Earth Marbles - Set Of 12
$31.95
FREE shipping on all orders!
Click Images To Enlarge
About The Product:
This set of Earth marbles comes in assorted colors and is a whole collection on its own. Whether you want to educate yourself or your children, keep the kids entertained for hours or add an assortment of small and colorful Worlds to your marble collection, these are for you. 
12 different colors on 12 different marbles in this large collection

Each assortment comes in a drawstring pouch with stainless steel stands to hold them all

Approx. 1" (22mm)

Earth marbles

Warning - small celestial bodies, choking hazard
The geographic art is expertly kiln fired at over 1000 degrees, creating an all-glass masterpiece that will last a lifetime! 
A portion of the proceeds goes to support environmental organizations and inspire world peace.
This website is brand new! Please leave this product a review.