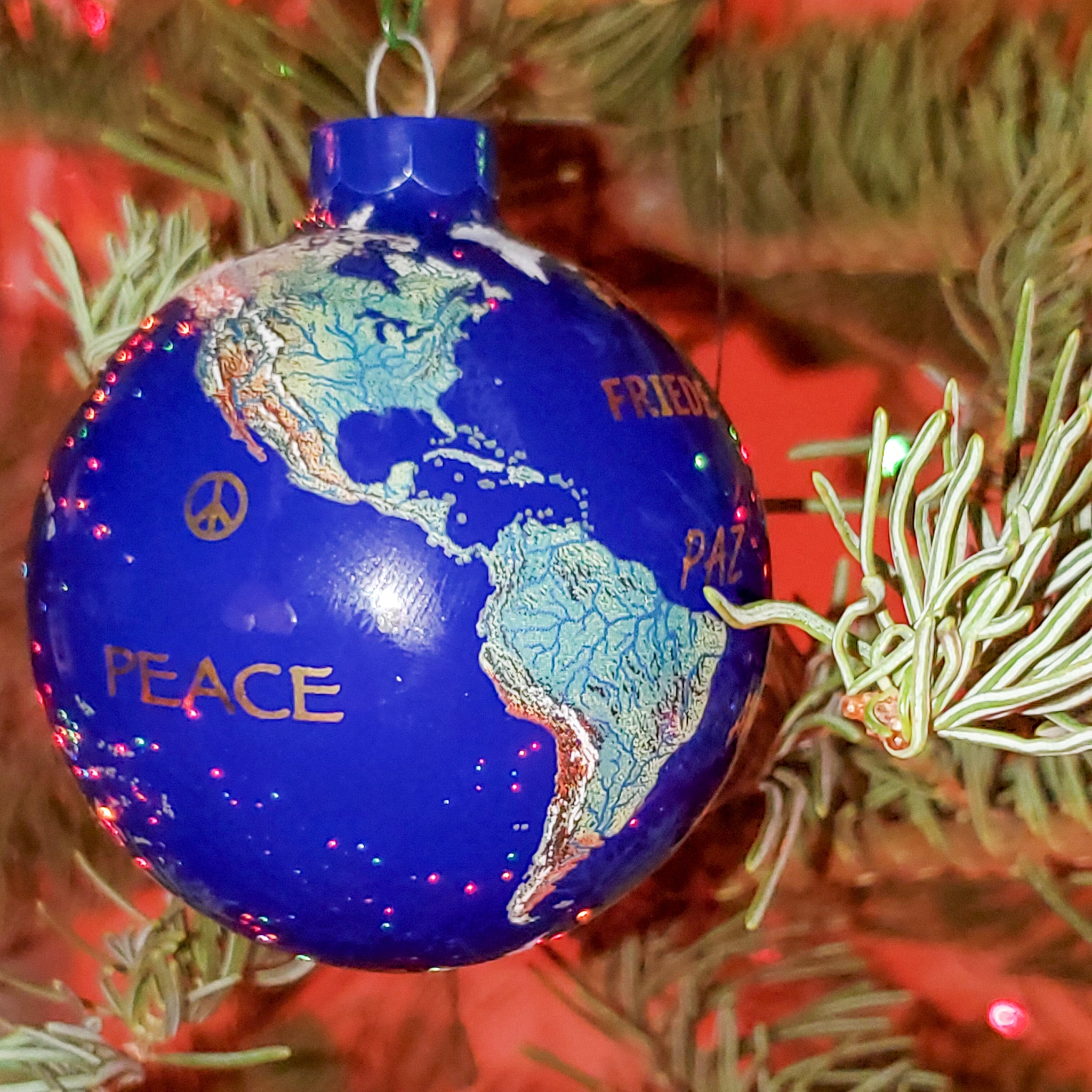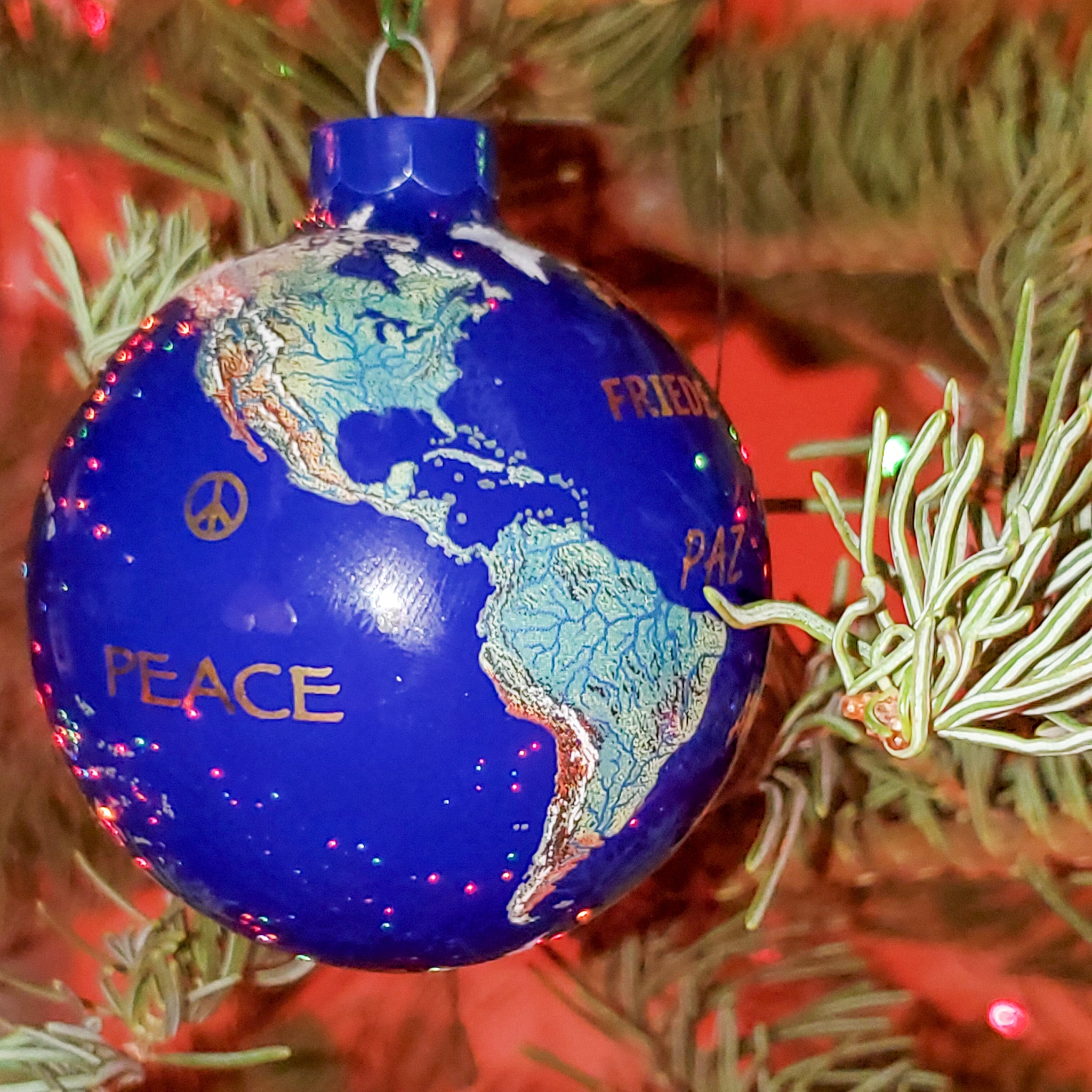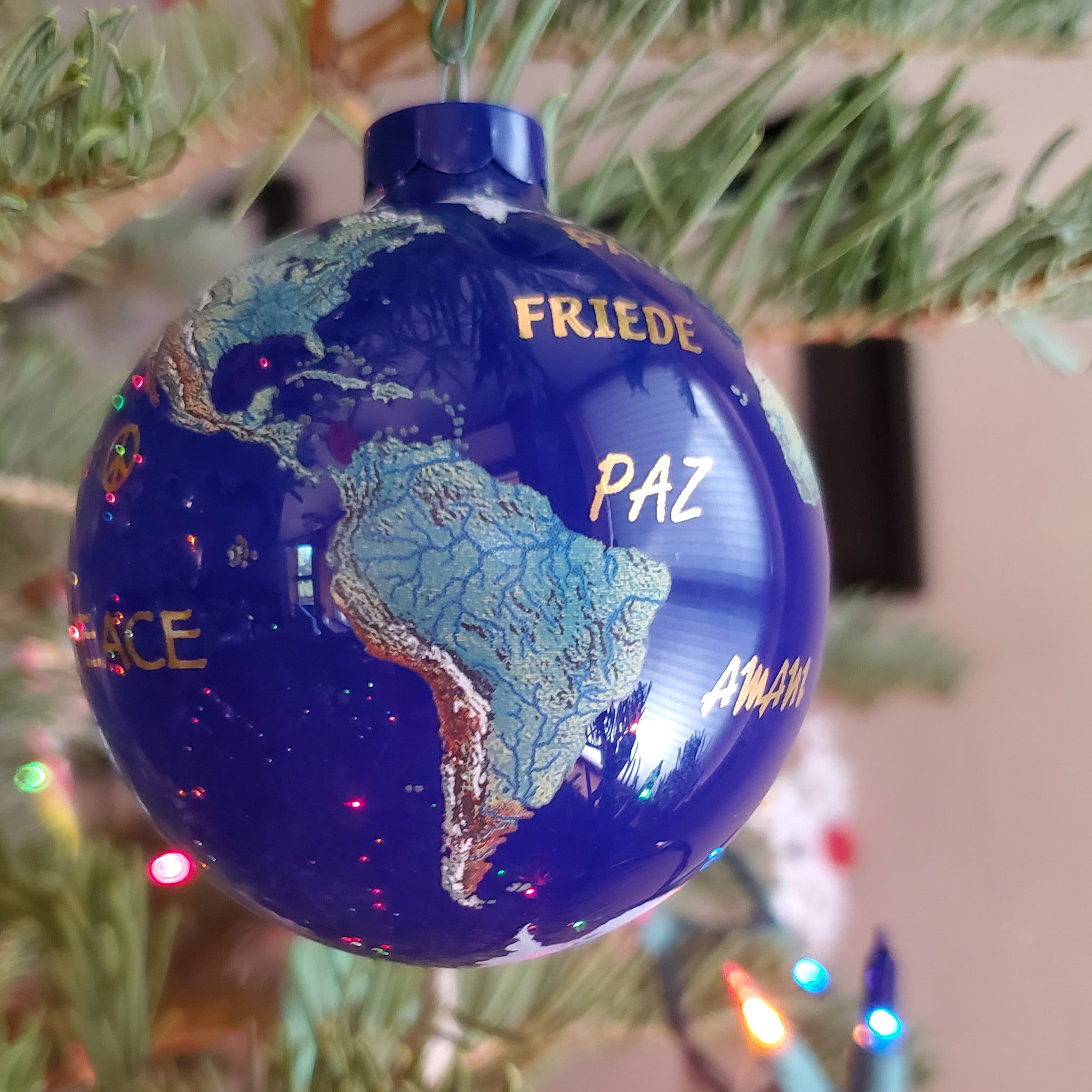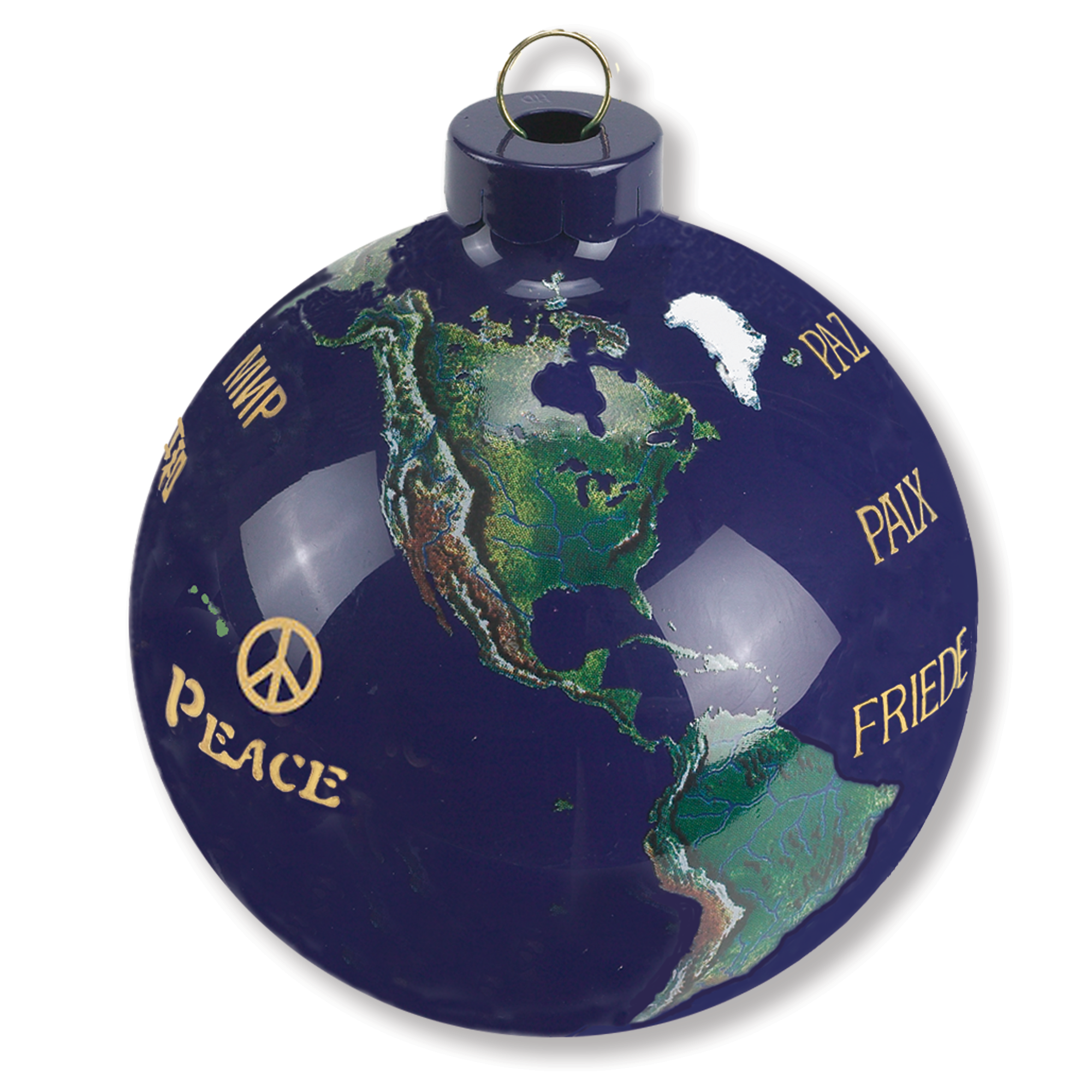 2.5" Golden Peace Earth Ornament - Peace in 12 Languages
$31.95
FREE shipping on all orders!
Click Images To Enlarge
About The Product:
This classic Natural Earth Ornament will brighten up your decorations with the continents shining in the holiday lights. Discover "Peace" in 22 karat gold in Japanese, Spanish, French, Russian, German, Chinese, Swahili, Arabic, Hindi, Hebrew, English, and the Universal Peace Symbol. Bring unconditional Peace to your home this next holiday season. 
2.5" (65mm) diameter Natural Earth Ornament


Discover "Peace" in 22 karat gold in 11 languages, plus the universal peace symbol

Geographically accurate full-color natural Earth continents with more than 50 rivers

, beautiful full-color forests, ice caps, deserts, and shadow relief mountain ranges in amazing detail.




A beautiful holiday gift expressing caring for the world and your loved ones
The geographic art is expertly kiln fired at over 1000 degrees, creating a masterpiece that will last a lifetime! 
A portion of the proceeds goes to support environmental organizations and inspire world peace.
This website is brand new! Please leave this product a review.