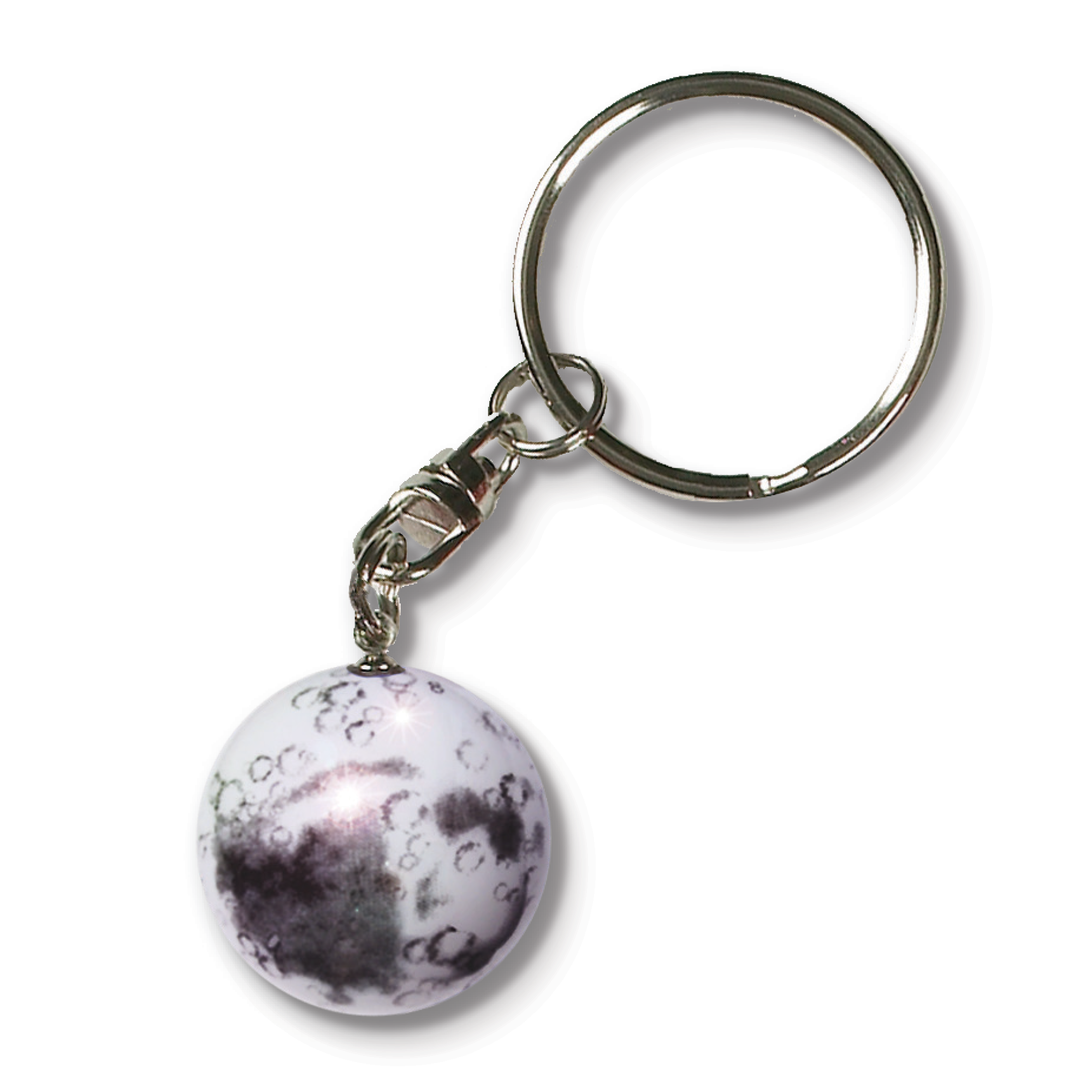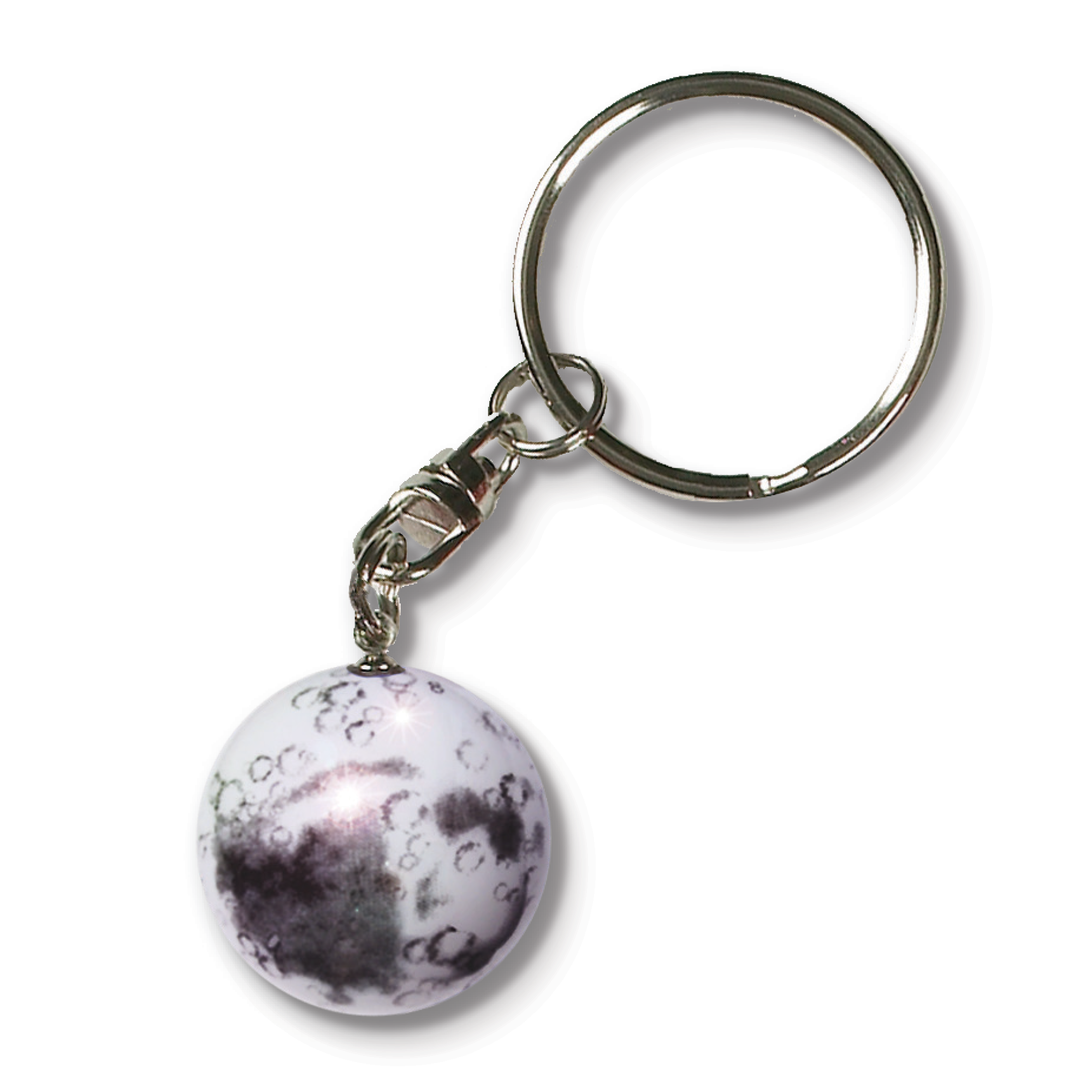 1" Moon Keychain
$12.95
FREE shipping on all orders!
Click Images To Enlarge
About The Product:
Add some lunar energy to your keys with this Moon Keychain. Who knows, maybe you won't ever lose your keys again with the whole Moon keeping them nice and organized? There is only one way to find out, grab your own Moon Keychain! But seriously, this is great for all Moon lovers.
1" (25mm) diameter iridescent glass Moon marble


Geographically accurate craters & mares

The silver-plated swivel allows the Moon to spin freely

The 25mm Moon is drilled, then the post is glued with a super epoxy
The geographic art is expertly kiln fired at over 1000 degrees, creating an all-glass masterpiece that will last a lifetime! 
A portion of the proceeds goes to support environmental organizations and inspire world peace.
This website is brand new! Please leave this product a review.