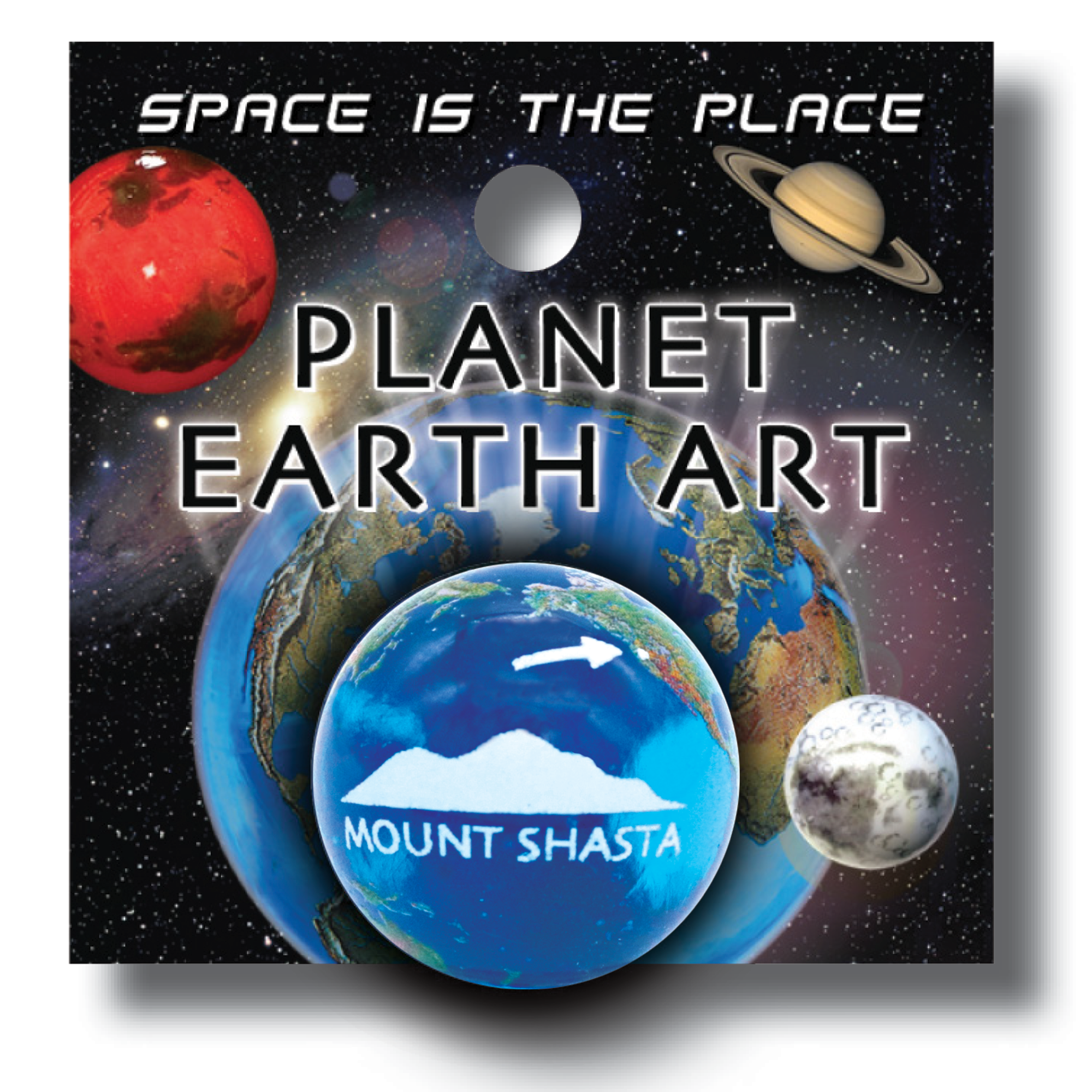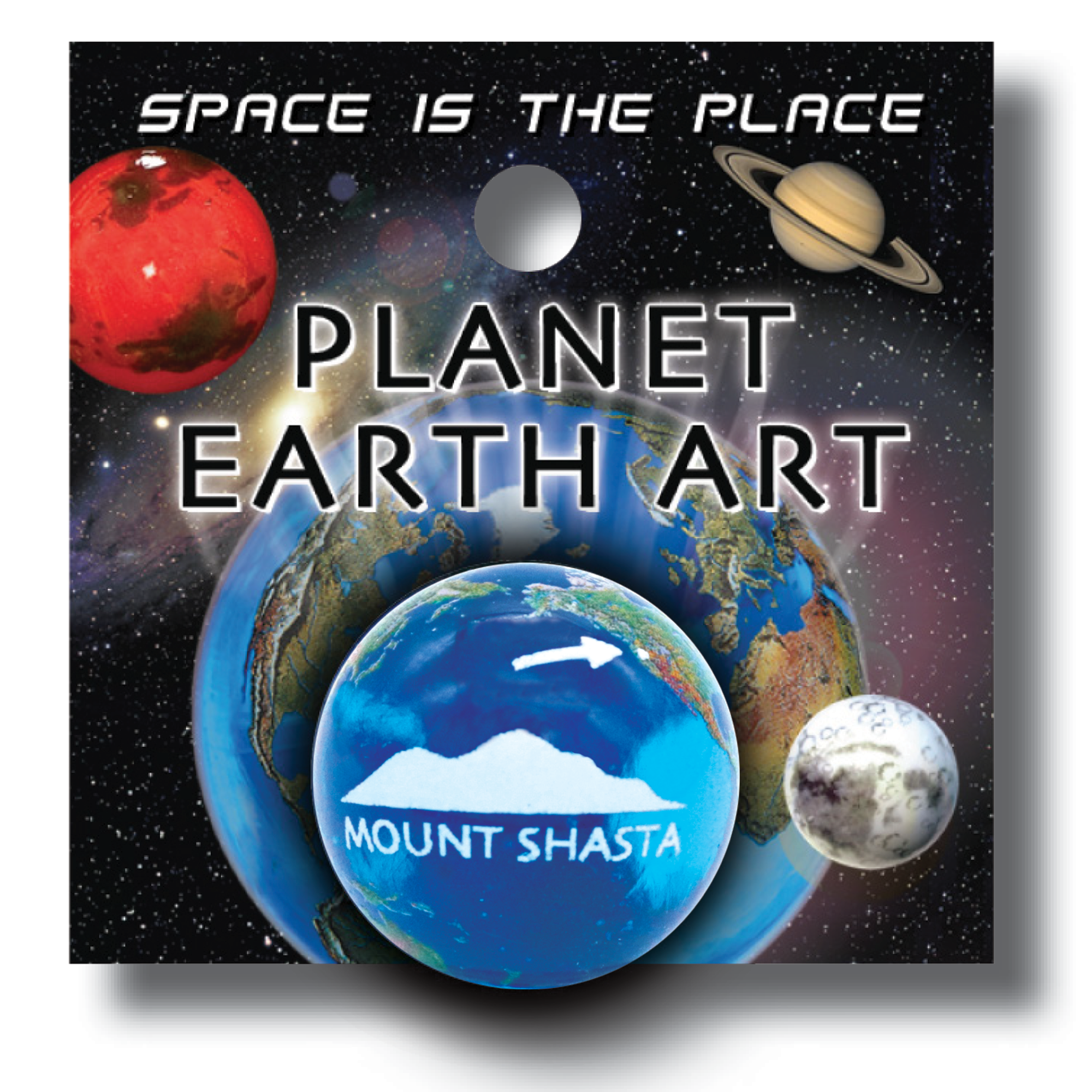 1" Natural Earth Magnet With Mount Shasta
$9.95
FREE shipping on all orders!
Click Images To Enlarge
About The Product:
This natural Earth magnet comes with a dot and arrow pointing right to Mount Shasta on the world so you will always have a beautiful reminder of its power and inspiration on your fridge, cabinet, or anywhere magnets stick! Mount Shasta holds a special place in our hearts as our home, as well as an inspiration of natural beauty, and strength! Maybe you already have traveled to visit the mountain yourself, or one day you hope to see its majesty with your own eyes. Either way, the beauty of the world with Mount Shasta can be yours today!
1" (22mm) natural Earth magnet
G

eographically accurate, showing more than 50 rivers, beautiful full-color forests, ice caps, deserts, and shadow relief mountain ranges in amazing detail.

Super strong neodymium magnet
Image of Mount Shasta in the pacific ocean
Dot and arrow pointing to Mount Shasta, California

The geographic art is expertly kiln fired at over 1000 degrees, creating an all-glass masterpiece that will last a lifetime! 
A portion of the proceeds goes to support environmental organizations and inspire world peace.
This website is brand new! Please leave this product a review.