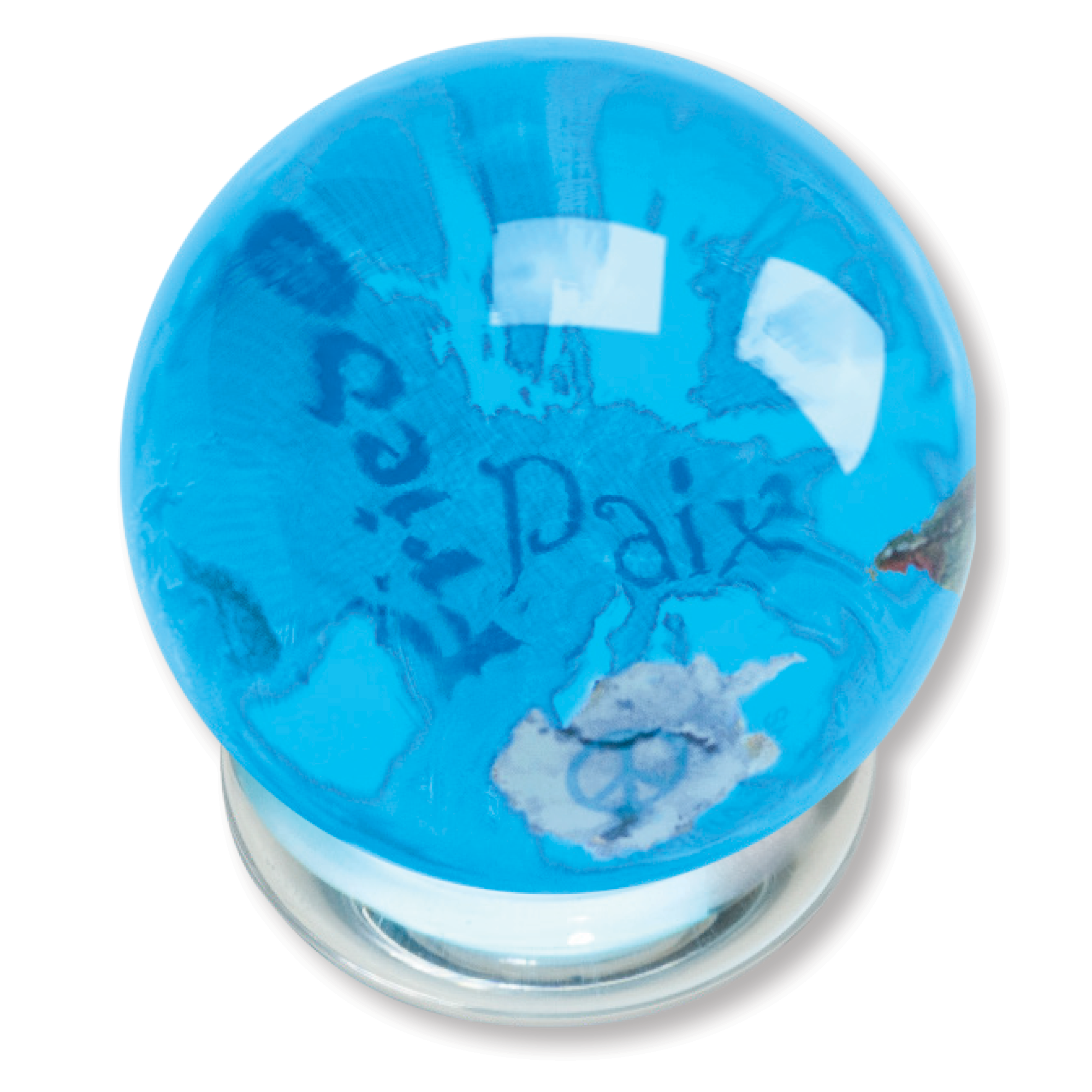 2" Peace Orbacle - Aqua Crystal Globe, Peace in 37 Languages Inside
$75.00
FREE shipping on all orders!
Click Images To Enlarge
About The Product:
Hold the World and imagine Peace in 37 languages, all within your hand. Gaze into the crystal ball and 
discover the word "Peace" printed in 37 different languages on the inside of the Globe, chosen to represent as many people as possible, and to graphically illustrate the diversity of native scripts in human culture. We created our signature Peace collection to inspire caring for the world by giving beautiful gifts that express love, build global awareness and communicate peace. Imagine peace on Earth, and help us create the reality of Peace On Earth, together. 
2" (50mm) diameter aqua crystal Natural Earth sphere

Discover Peace in all 37 languages, accurately located under or as near as possible to the part of the world speaking the language
G

eographically accurate, showing more than 50 rivers, beautiful full-color forests, ice caps, deserts, and shadow relief mountain ranges in amazing detail.

Educational card listing all 37 languages included

Transparent Aqua Crystal material gives the oceans a natural hue
Spins on a glass base & gift box included
The geographic art is expertly kiln fired at over 1000 degrees, creating an all-glass masterpiece that will last a lifetime! 
A portion of the proceeds goes to support environmental organizations and inspire world peace.
This website is brand new! Please leave this product a review.