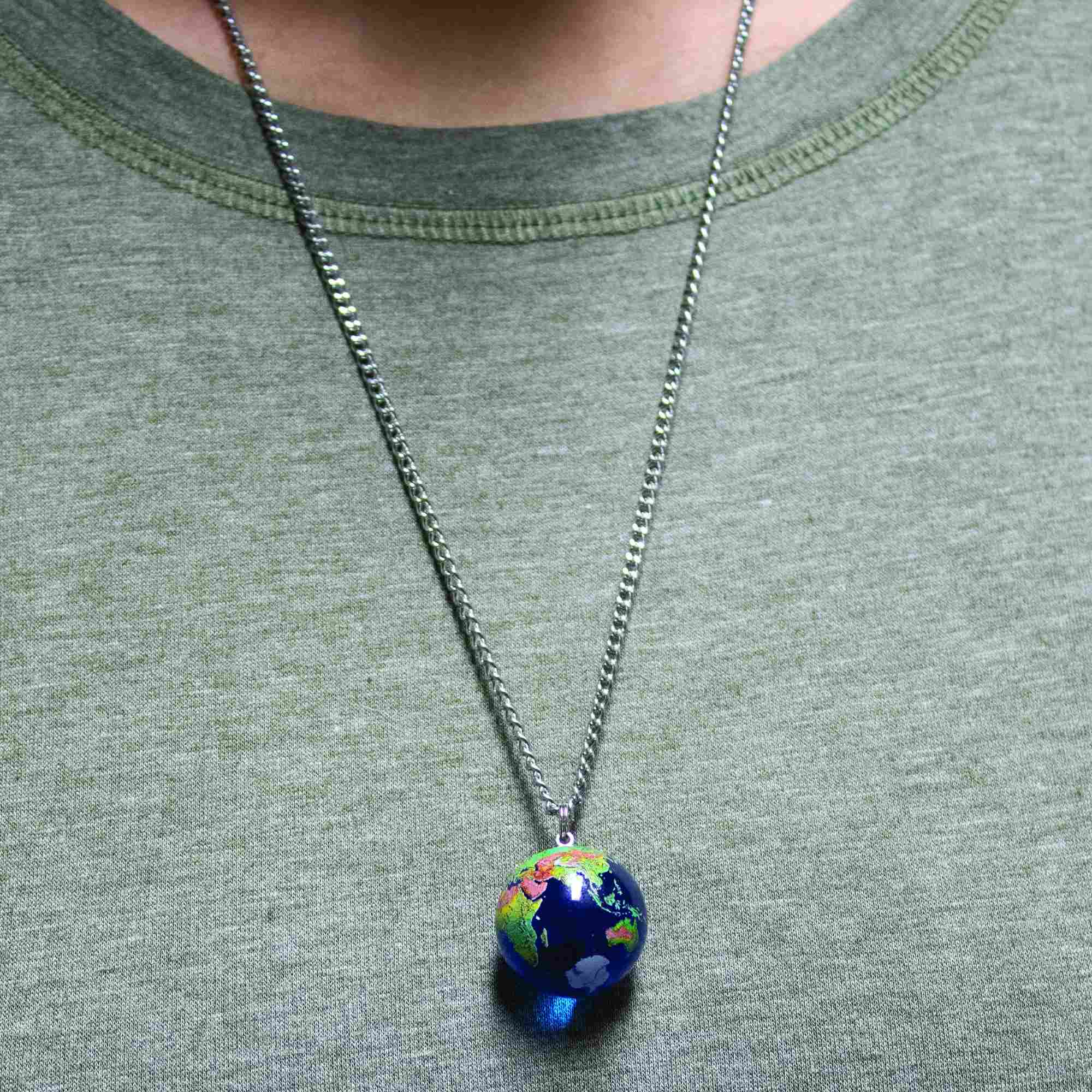 1" Natural Earth Necklace
$12.95
FREE shipping on all orders!
Click Images To Enlarge
About The Product:
Wear this exquisitely accurate Globe while you embark on your own worldly adventures. As you find them in the real world, you will also discover islands and rivers, lakes, ice-caps, deserts, rainforests, and mountain ranges on this detailed sphere. The endless stainless steel chain compliments the blue of the oceans and the natural continents and will hang comfortably around your neck.

Approx. 

1" (22mm) glass Earth
G

eographically accurate, showing more than 50 rivers, beautiful full-color forests, ice caps, deserts, and shadow relief mountain ranges in amazing detail.

Endless Stainless Steel Chain
The geographic art is expertly kiln fired at over 1000 degrees, creating an all-glass masterpiece that will last a lifetime! 
A portion of the proceeds goes to support environmental organizations and inspire world peace.
This website is brand new! Please leave this product a review.