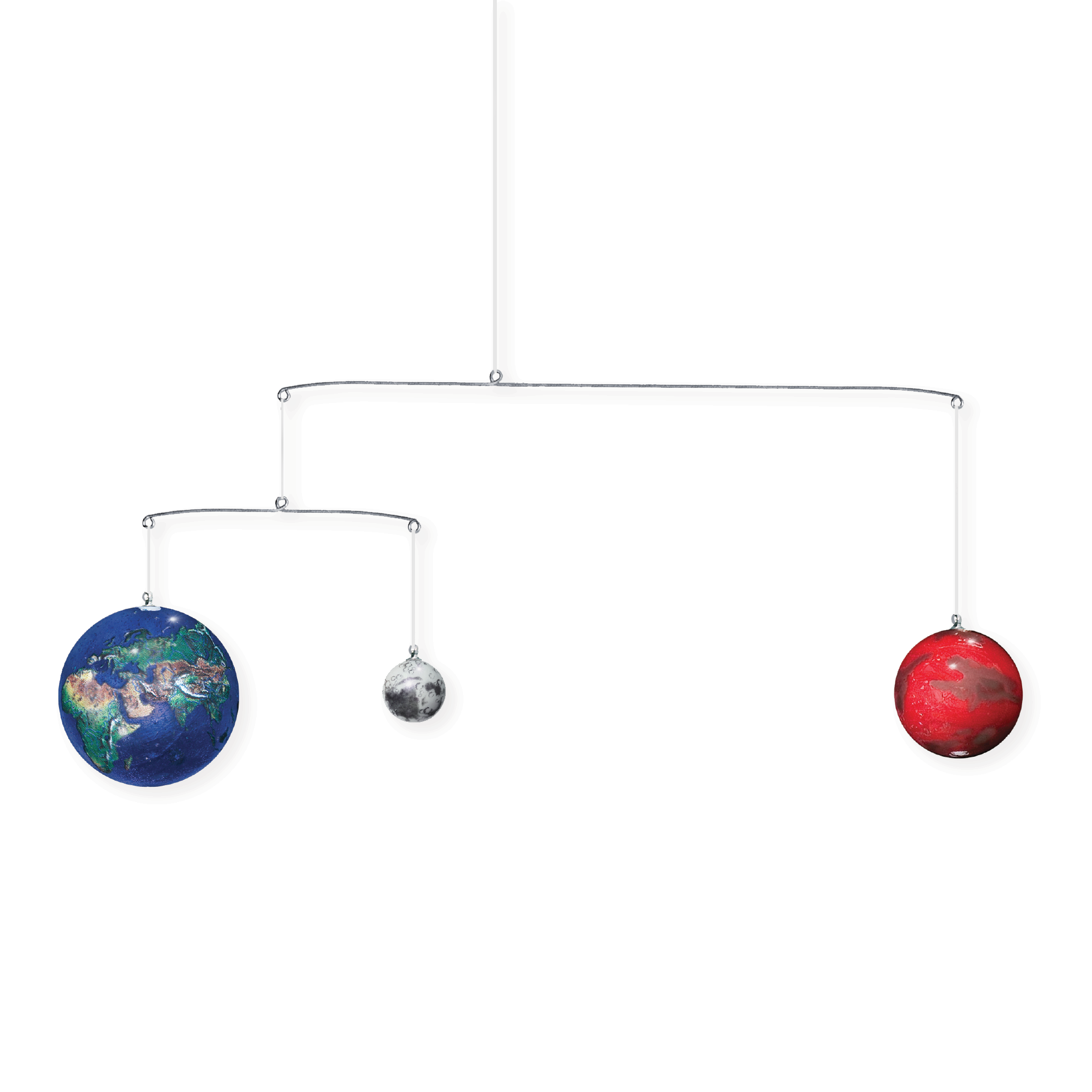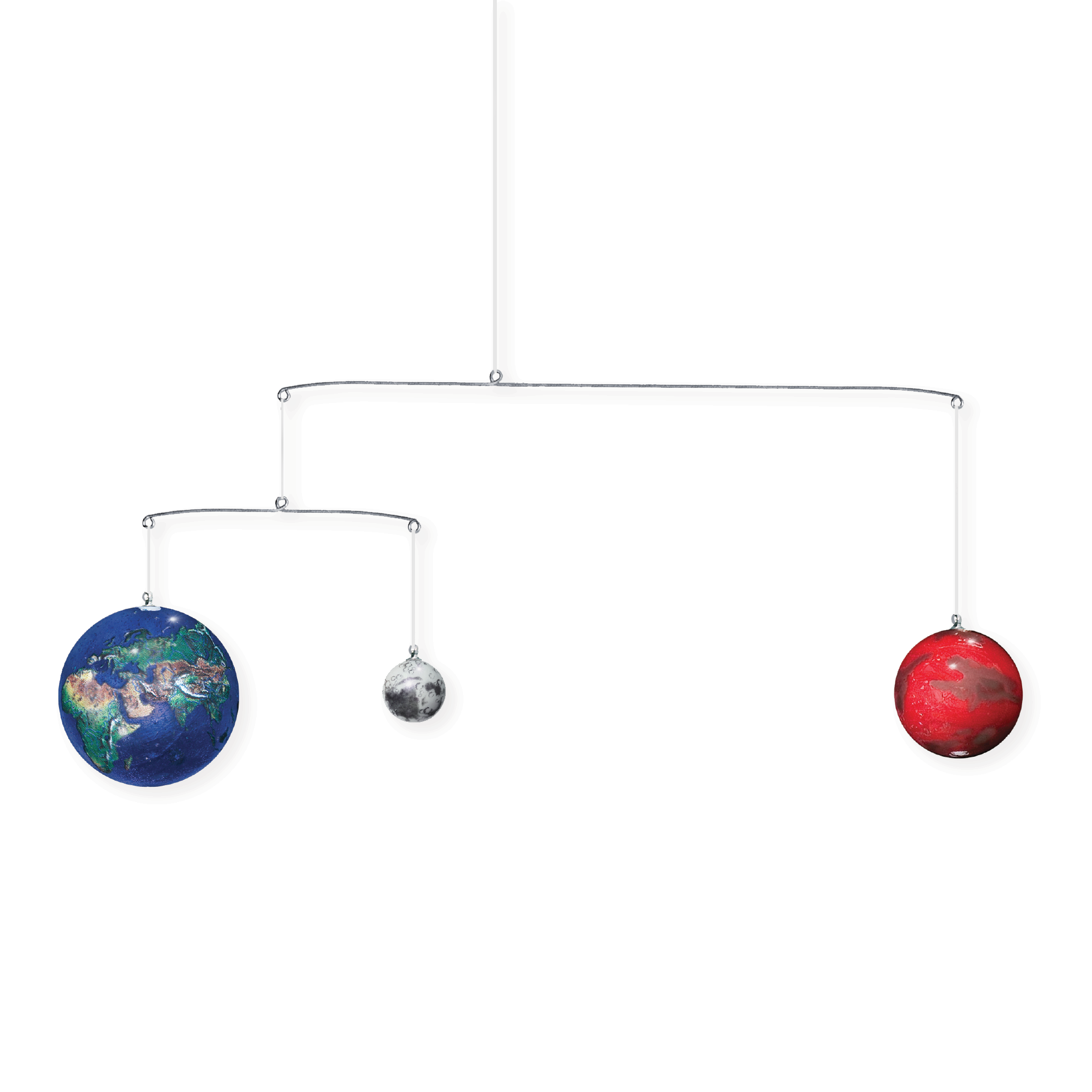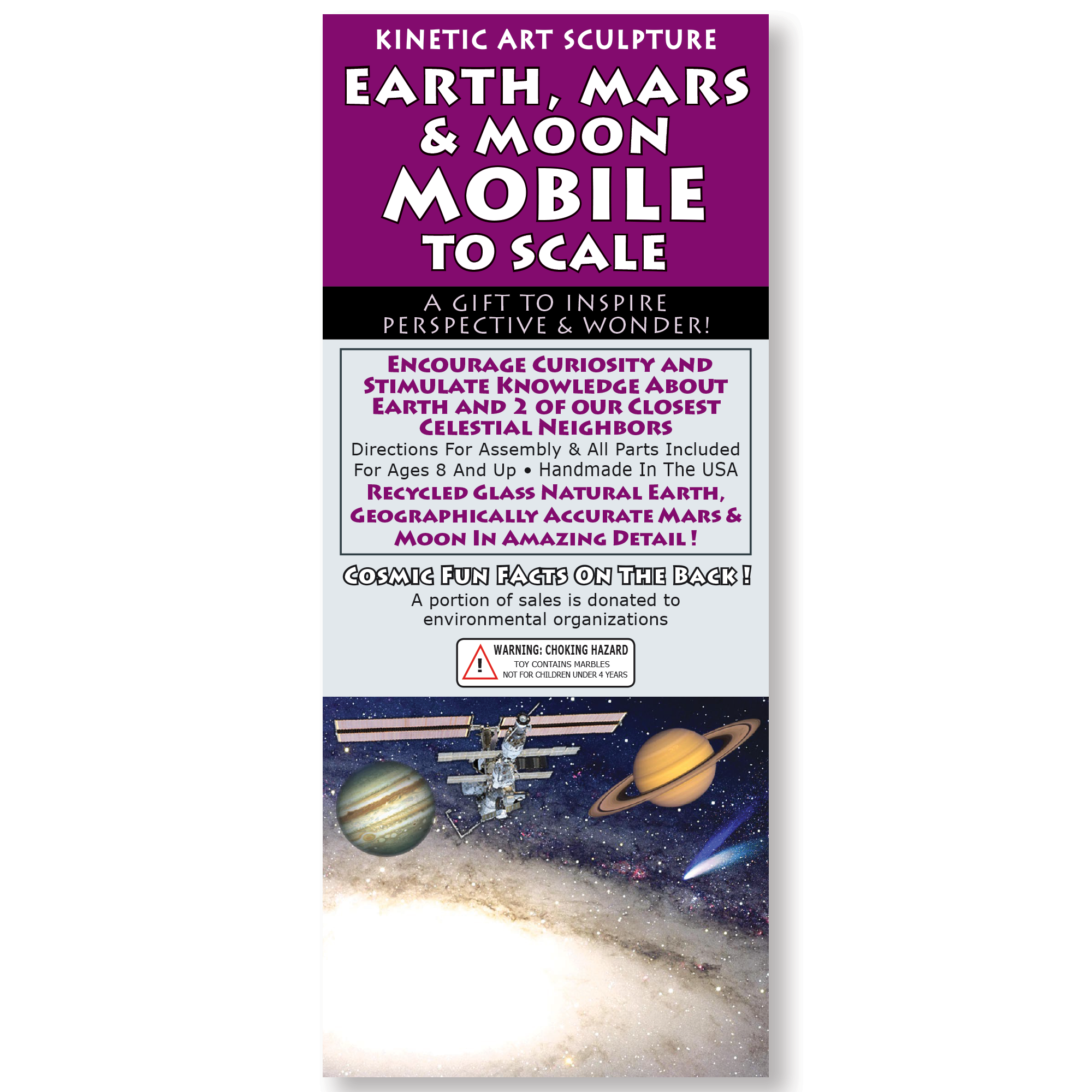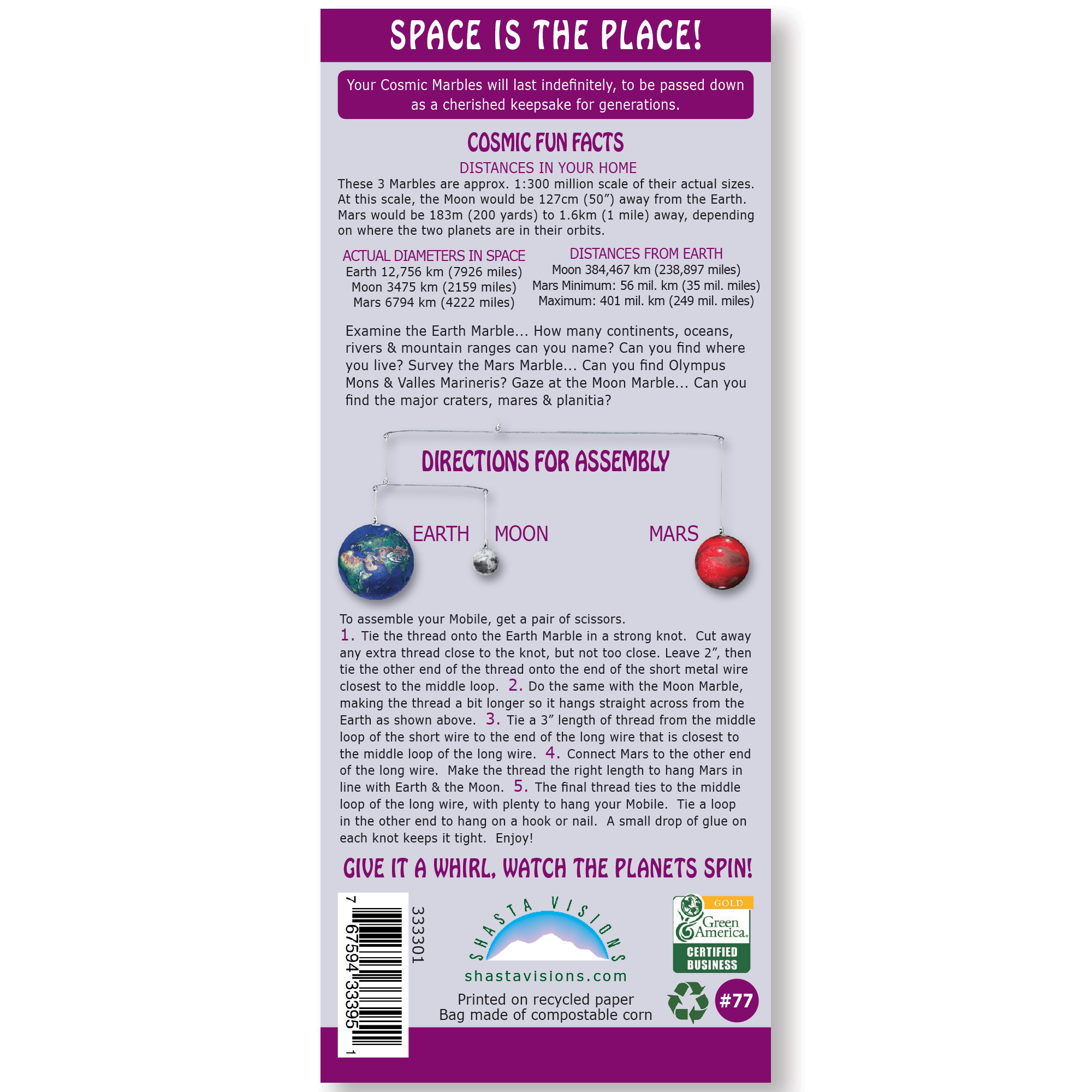 Earth Mars & Moon To Scale Mobile
$29.95
FREE shipping on all orders!
Click Images To Enlarge
About The Product:
Fun and functional, this hanging mobile is a kinetic art sculpture of the planets Earth & Mars, as well as our cherished Moon, all glass marbles at a

pprox. 300 million to 1 scale!

  Designed to inspire perspective and wonder, the Earth features natural continents in stunning detail floating on a transparent blue glass ocean. Mars, the red planet, has its signature polar ice caps and volcanoes. The Moon comes c
omplete with craters and mares. Includes complete assembly instructions and educational info with cosmic fun facts, further encouraging children to learn. This mobile kit is a great educational toy intended for ages 8 and up.
This hanging mobile is a kinetic art sculpture of planet Earth, Mars & Moon and includes all the pre-made wire and string needed for complete assembly


Approx. 300 million:1 scale models with a 1.4" diameter natural Earth marble, 1" Mars marble, and 1/2" Moon marble

Earth friendly packaging! The directions, cosmic facts and paper are printed on recycled paper and the bag is made of compostable corn.

Some assembly required; for 8-year-olds and up

Warning - small celestial bodies and parts can be a choking hazard
The geographic art is expertly kiln fired at over 1000 degrees, creating an all-glass masterpiece that will last a lifetime! 
A portion of the proceeds goes to support environmental organizations and inspire world peace.
This website is brand new! Please leave this product a review.