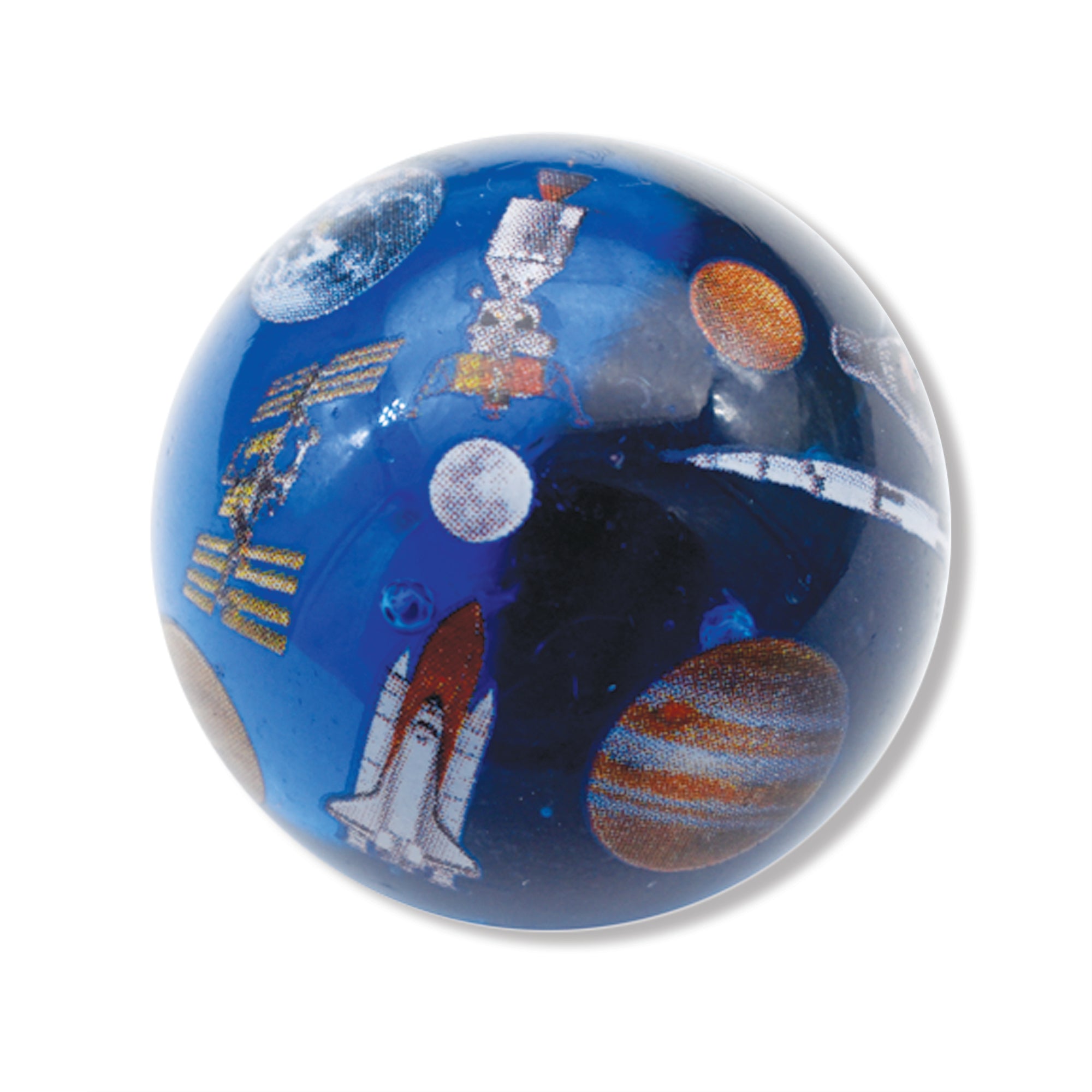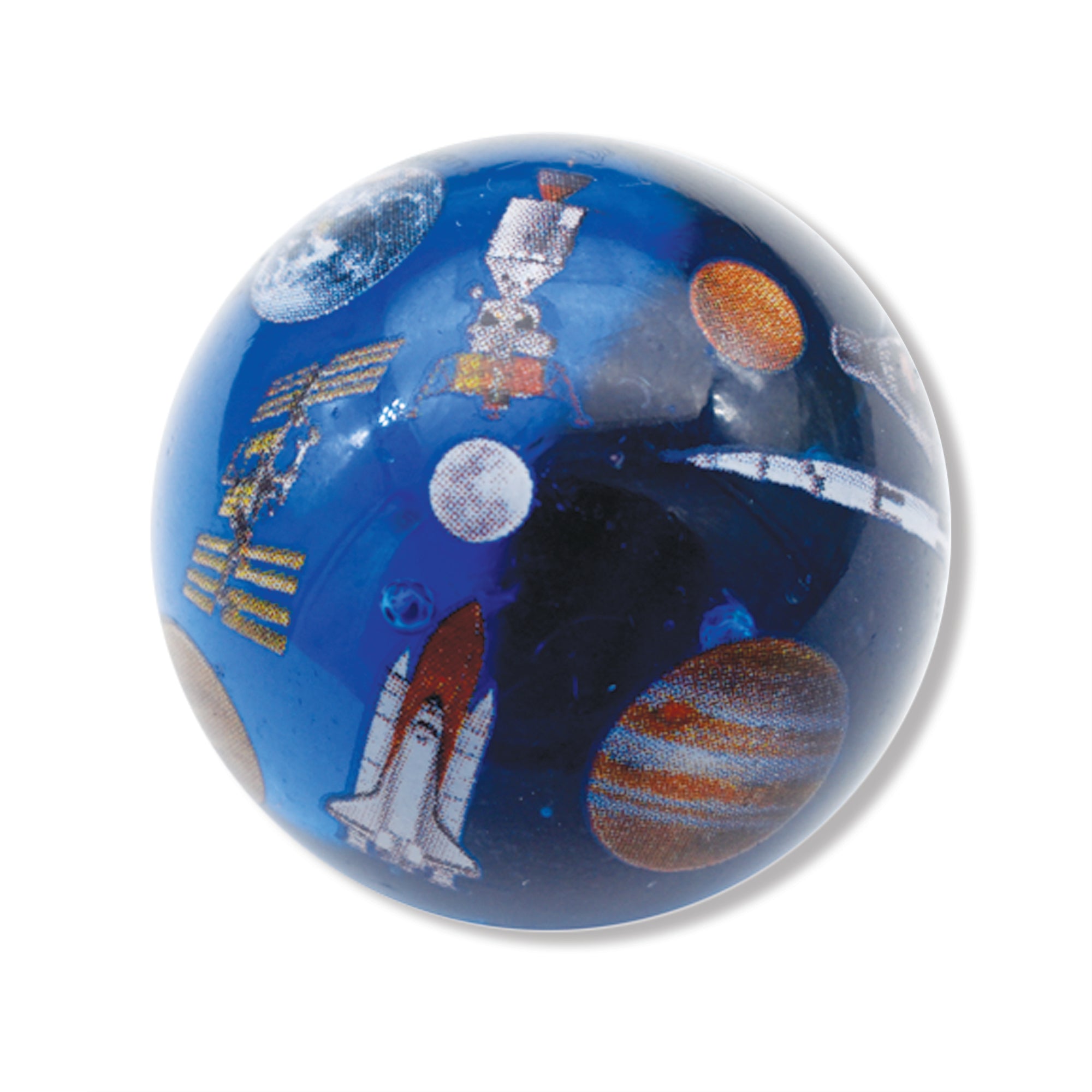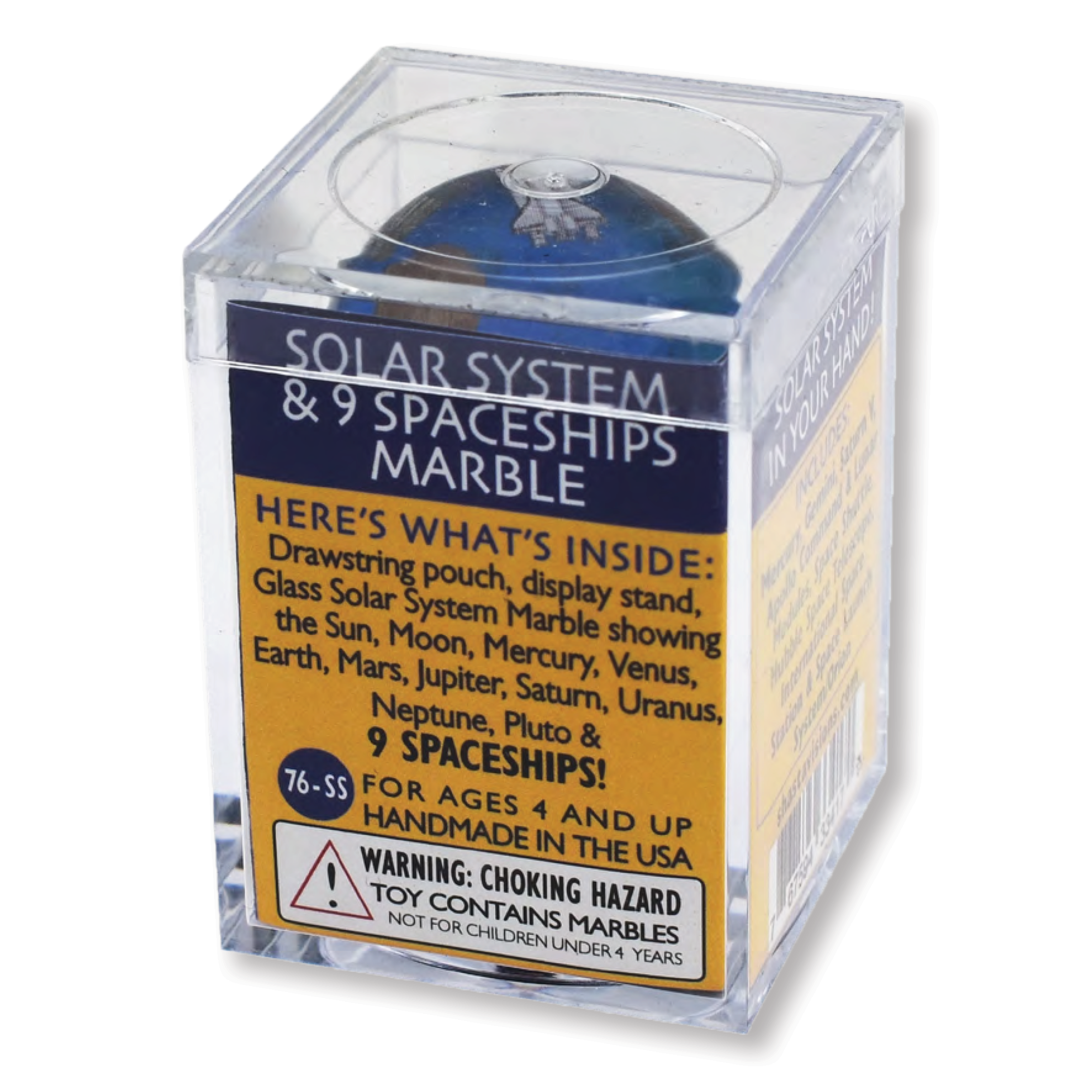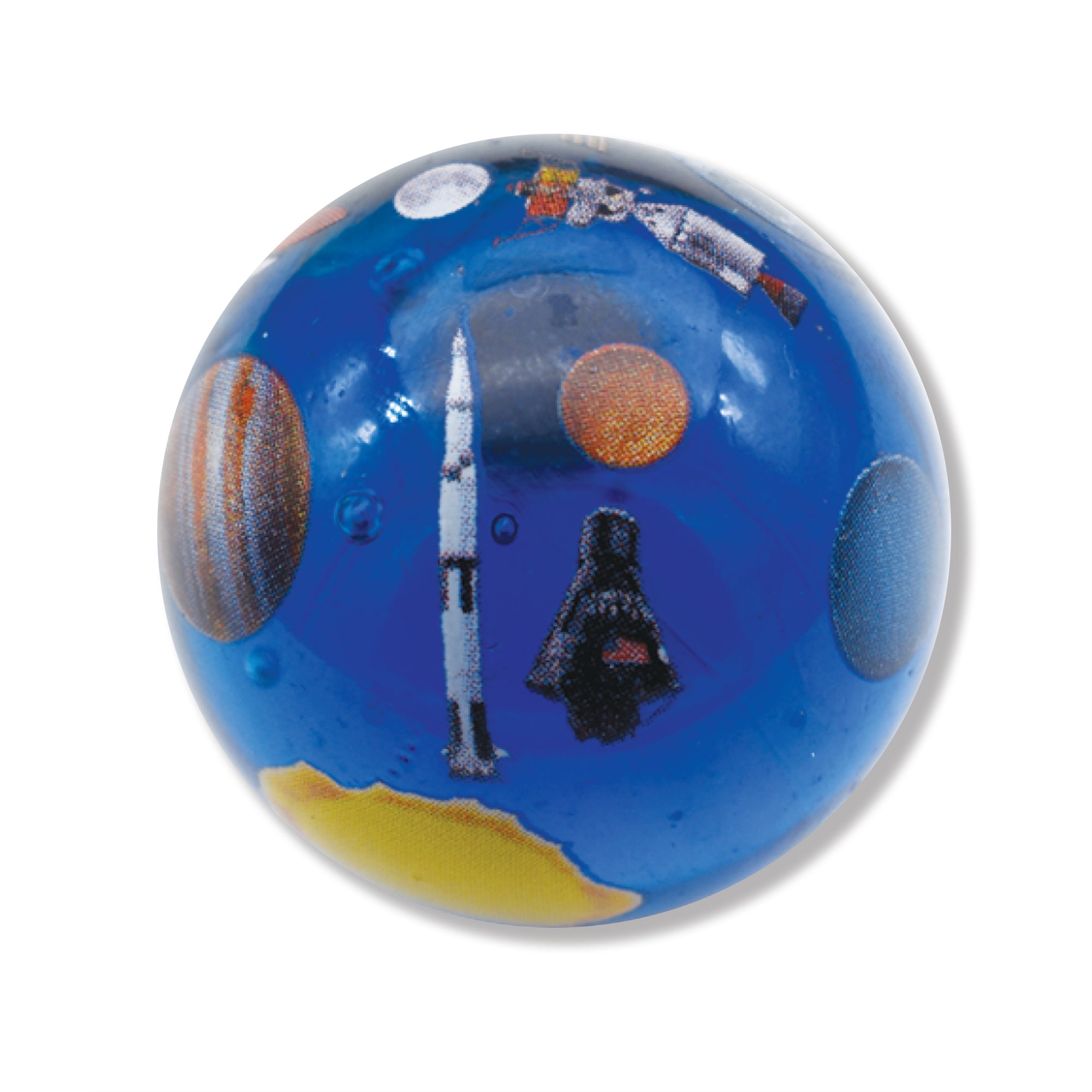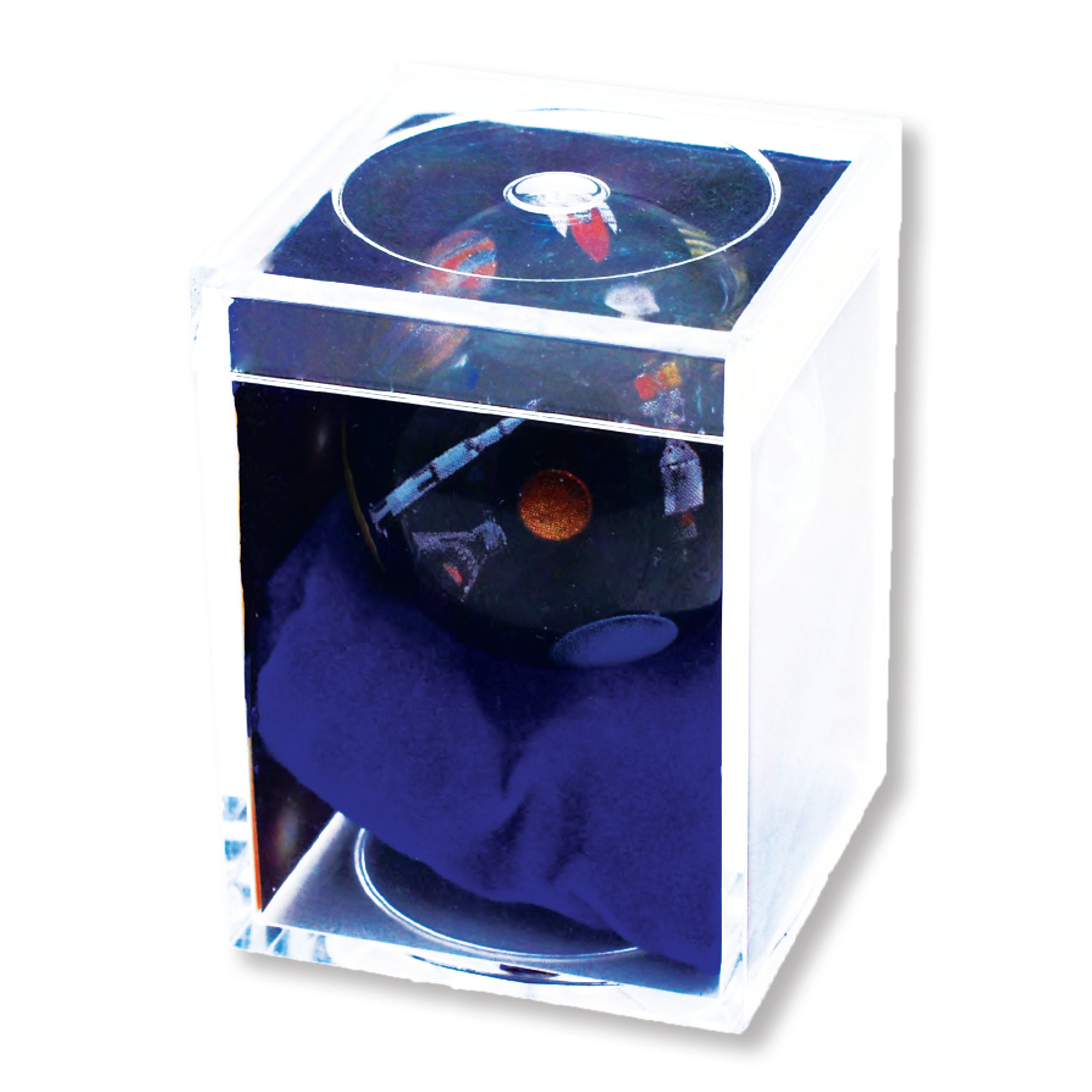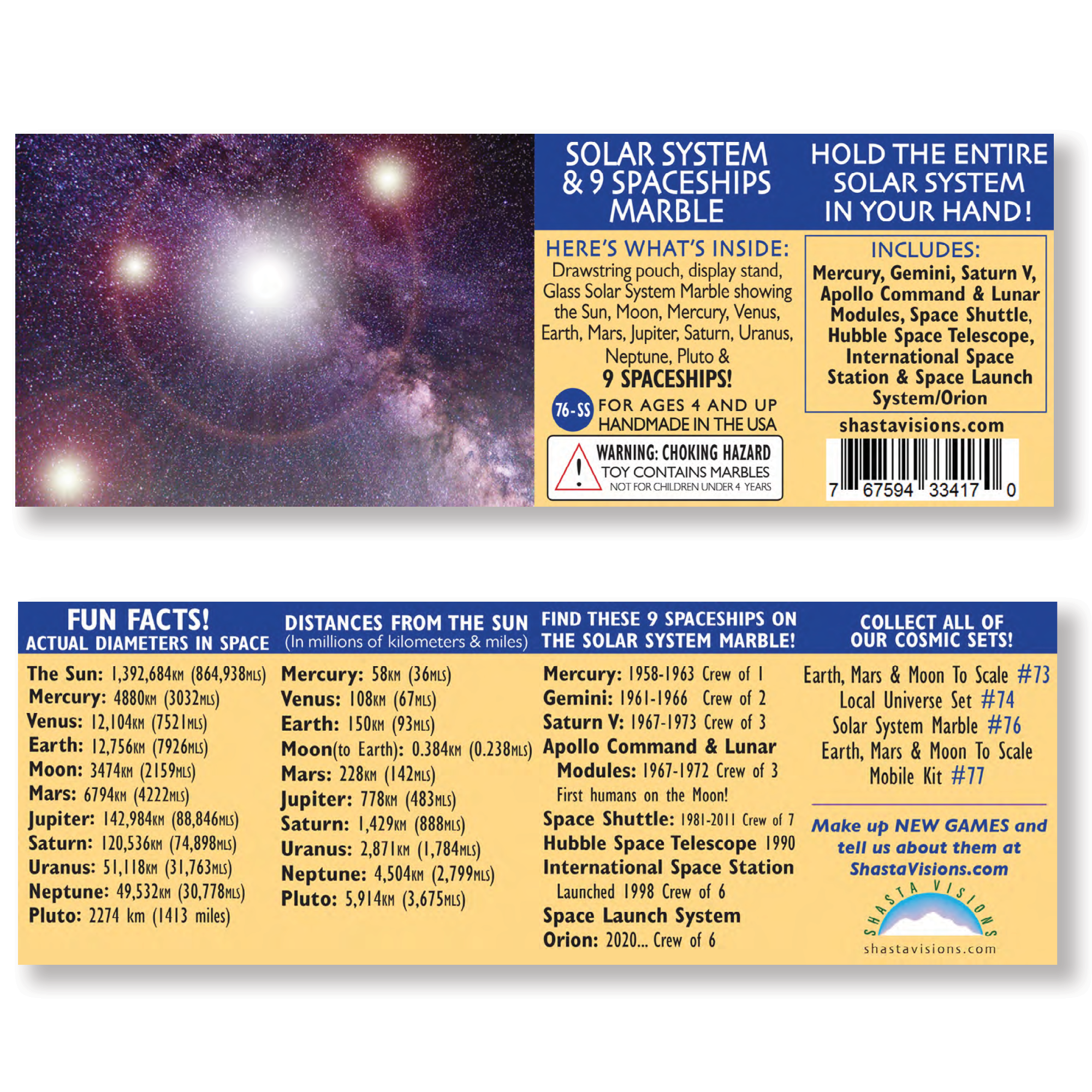 1.4" Solar System Marble with 9 Space Ships
$20.95
FREE shipping on all orders!
Click Images To Enlarge
About The Product:
Explore the whole Solar System with 9 spaceships on one marble! This piece is a part of our educational series, encouraging a greater understanding of our World, as well as the Solar System and beyond. The story card insert is great for educating space enthusiasts of all ages. It will test your knowledge of the Solar System and NASA's history of spaceships and is the perfect way to entertain and teach children. Think you know your Solar System facts? Test yourself and find out!
1.4" (35mm) diameter glass Solar System Marble features full-color images of

the Sun, Moon, Mercury, Venus, Earth, Mars, Jupiter, Saturn, Uranus, Neptune, & Pluto too!

I

ncludes the 9 space ships Mercury, Gemini, Saturn V, Apollo Command & Lunar Modules, Space Shuttle, Hubble Space Telescope, International Space Station & Space Launch System/Orion floating around in space




Comes in a clear acrylic box and includes educational insert with fun facts, a drawstring pouch, and a stainless steel display stand. 

Warning - small celestial bodies and parts can be a choking hazard, not for children under 4 years.
The Planetary & Spaceship art is expertly kiln fired at over 1000 degrees, creating an all-glass masterpiece that will last a lifetime! 
A portion of the proceeds goes to support environmental organizations and inspire world peace.
This website is brand new! Please leave this product a review.